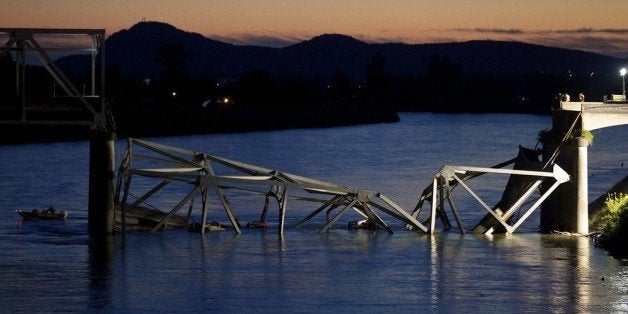 WASHINGTON -- Bridgegate has been a nightmare for New Jersey Gov. Chris Christie (R), but it could have one upside for the rest of America: The scandal has refocused desperately needed attention on the New York metropolitan area's traffic bottlenecks and, more generally, the perilous state of America's bridges.
For years, leading transportation experts have been sounding the alarm over the country's aging infrastructure, warning that many bridges -- primarily those built during or before the Eisenhower administration -- struggle to handle today's traffic demands.
The George Washington Bridge at the center of the Christie scandal is not on the most endangered list, although it is undergoing some major work. But the American Society of Civil Engineers (ASCE) has identified thousands of other bridges in poor condition that could present dangers to commuters.
The state of New Jersey, Christie's domain, has 6,554 bridges in all, and 651 of them are considered structurally deficient -- meaning they are either deteriorating or severely damaged. More than one-quarter of them are considered functionally obsolete, meaning they no longer meet current standards, according to the ASCE. In New York state, 2,168 bridges out of 17,420 have been found to be structurally deficient, and 4,718 bridges are functionally obsolete.
The ASCE estimates that more than 200 million trips are taken across structurally deficient or functionally obsolete bridges every day in 102 metropolitan regions nationwide. One in nine of the nation's 607,380 bridges are rated as structurally deficient, while the average age of bridges nationwide is 42 years, according to an analysis by the ASCE. In its authoritative report card for 2013, the group gave the country's bridges an overall C+ grade.
"Look what happens: You close a couple of lanes and you have, you know, a traffic catastrophe going on for people. And yet this plays out every day across the country through just kind of regular order, if you will. There's underinvestment that's been going on for years," said Casey Dinges, the ASCE's senior managing director. "Where's the moral outrage when this happens in major metropolitan areas all the time?"
Indeed, other experts interviewed by HuffPost lamented that it often takes scandals, such as Bridgegate or major accidents, to force people to think about the condition of roads and bridges in their communities.
"I hope that any time the words 'traffic' or 'bridge' or 'transportation' are in the media that people will eventually think about whether the nation as a whole is addressing its transportation problems. In this case, you've still got a significant bridge on a significant corridor that is at full capacity and illustrates the need to focus on deploying multiple strategies for congestion reduction and enhanced mobility," said Janet Kavinoky, transportation coordinator at the U.S. Chamber of Commerce.
"People take transportation for granted until flow is stopped on some route, whether roads or transit lines. ... However, I don't think one incident is enough to move the needle on the national conversation, at least not for long. I think that takes two things: a serious long-haul campaign or initiative, and one or preferably many charismatic and smart leaders who invest serious time into advancing the conversation," said Deron Lovaas, director of transportation policy at the advocacy group National Resources Defense Council.
The advocates fear that pressure to address infrastructure needs -- or even general awareness of such needs -- will fade with the political scandal that prompted them. Christie's GW Bridge traffic jams may prompt bureaucratic changes at the Port Authority of New York and New Jersey, but it is unlikely to prompt any legislation to improve bridges or better manage commuting habits.
"If you look at the Minnesota bridge collapse, if that doesn't focus your attention, what does? You had people dying and the disruption of interstate commerce and all these horrible things. And there was about a week when Congress said, 'Oh, well, maybe we should look at the gas tax.' By the end of that week they threw that idea out the window and nothing ever went anywhere," said Joshua Schank, executive director of the nonprofit Eno Center for Transportation.
Part of what the nation's bridges require is something that's in short supply: cash. The Federal Highway Administration estimates that the country would need to invest $20.5 billion annually to eliminate the bridge deficiency backlog by 2028. It currently invests about half that.
Congressional leaders say this year they are working on legislation that would fund improvements to certain infrastructure projects. But it's unlikely to fully meet the need.
Before You Go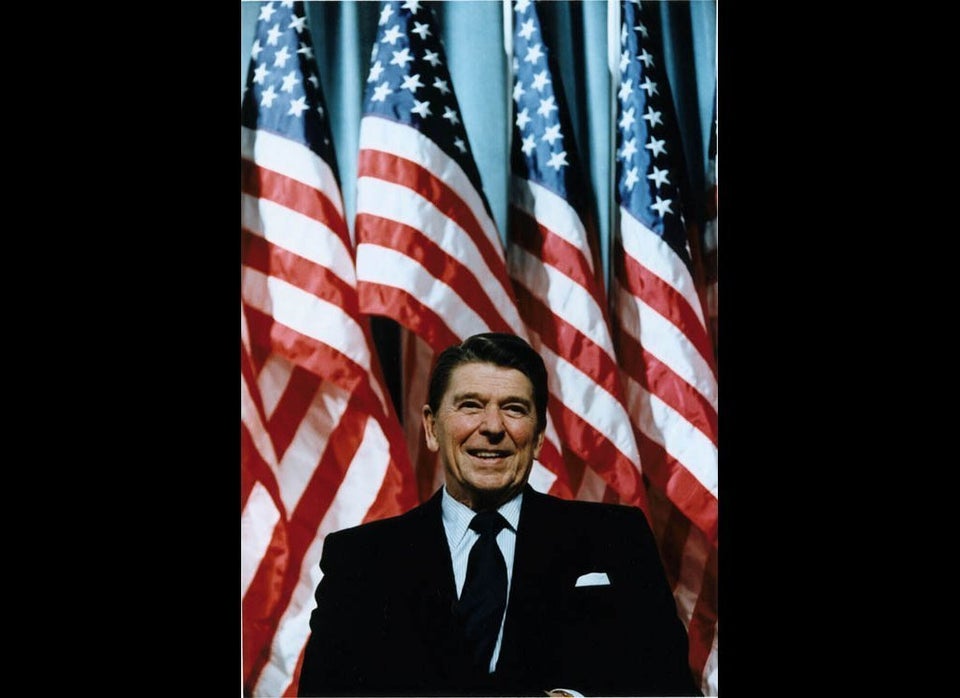 Politicians Mess Up Science
Popular in the Community