Tony Luciani is a painter by trade. He likes working with charcoal, too ― any medium that allows for more abstract renderings of his subjects, airy like the texture of memory.
While working in his studio, his mother, for whom he's the primary caretaker, sits behind him as he works. Occasionally, he used this as an opportunity to sketch or paint her, but one day, he turned to see that the light in the room fell on her face beautifully. "I put down my paintbrushes and picked up the camera to take some pictures," Luciani told The Huffington Post.
"She's a natural model. I saw that she was enjoying the role-playing. From there, the concepts started flowing and the photos became about storytelling, almost like my mother's diary," he said. What arose from the collaboration is a series of playful and jubilantly surreal portraits. She poses near a shadow of a young girl jumping rope, or a shadow of a man sharing a bottle of wine.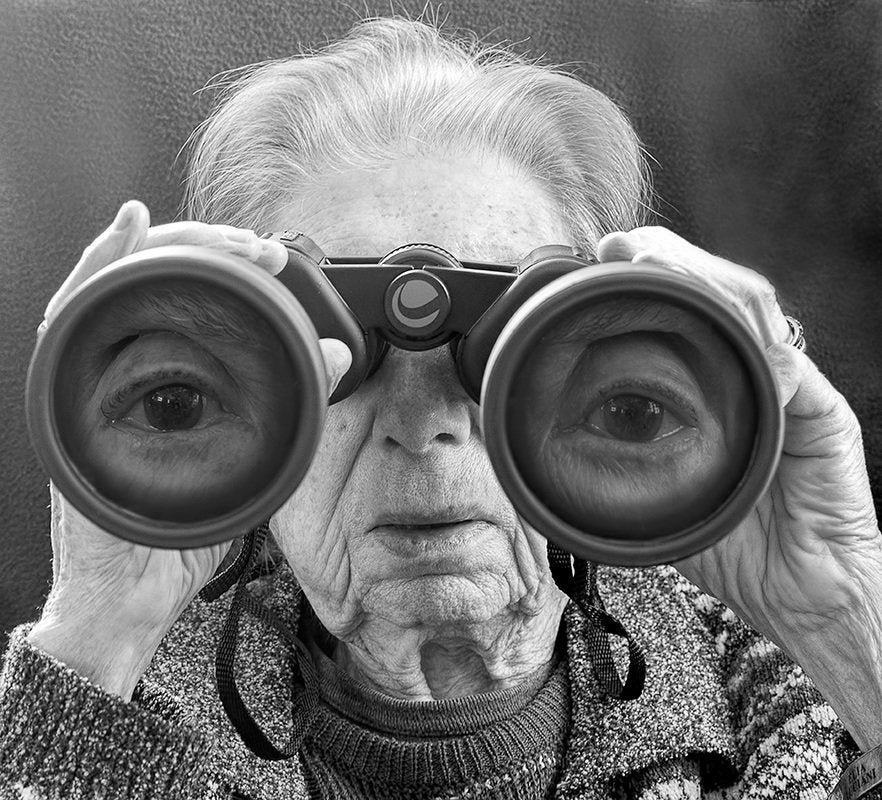 "I'm trying to encourage the idea that no matter how we are seen on the outside, we can be ourselves on the inside," Luciani explained. "If that means feeling silly or letting out a scream of frustration, it's perfectly fine to do so, without restrictions. I think we brought that to the surface in this project by capturing her internal and external emotions, sometimes within the same photograph."
Luciani's mother has dementia, and he wants to embrace the effects of the disease without limiting his mother's character to its rigid, if capricious boundaries. "Mom's feelings of aging and memory loss were instrumental in deciding the direction this series was going," he said.
Luciani confronts dementia, and the experience of remembering your former self more lucidly than you can remember your current self, directly in many of the images. In one, his mother gazes into a mirror at an image of a younger version of herself, wrinkle-free. In another, she obscures part of her face with a print-out of an even older image, in which wisps of her once-dark hair fly across the frame.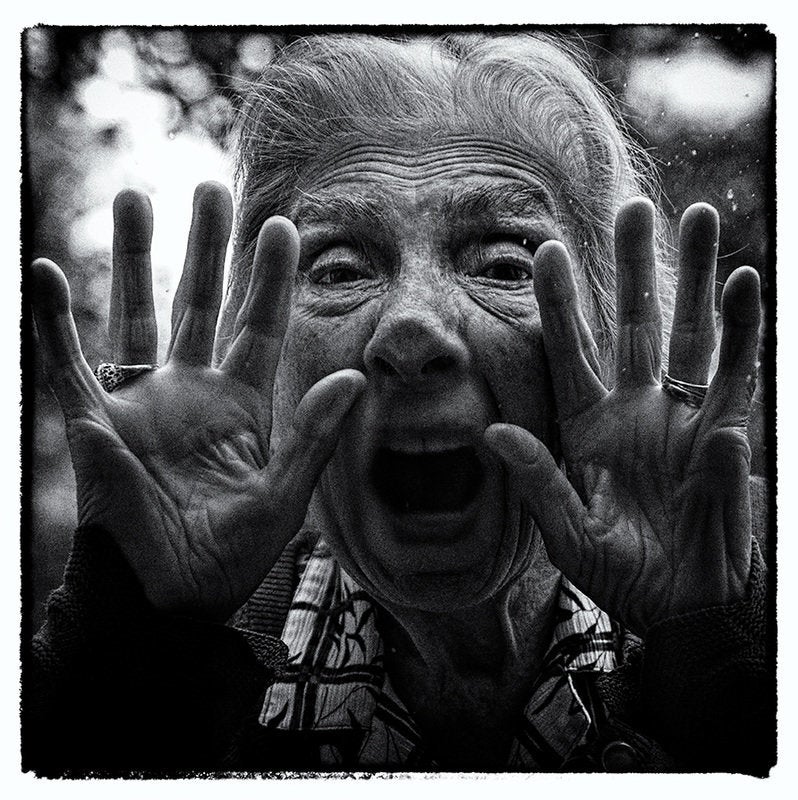 When Luciani started sharing the portraits of his mom on social media, he was met with a swell of warmth and empathy. Readers related not only to her frustrations, but to her sense of humor.
Because his mother doesn't fully grasp the way social media works, Luciani asks for her to approve of each photo before he shares it; those she can't be convinced to like, he keeps to himself. Eventually, he accrued enough photos to put together a coffee table book, which his mother flips through, laughing at her own portraits.
"With mom's progressing dementia, every time she picks the book up, in her mind, it's for the first time. It's a series of bittersweet moments, for sure," Luciani said, adding that he hopes his series of playful photos will allow viewers to see dementia – and aging in general – in a new light.
"I want people to remember that 'normal' is relative," he said. "My mom's 'normal' now is very different from her 'normal' 30 years ago. I hope this project with my mom will encourage others to truly see and develop compassion for their elders and not ignore, abandon or shut them out. We need to really hear them, not only for what they were, but who they are now. They are who we all will eventually become."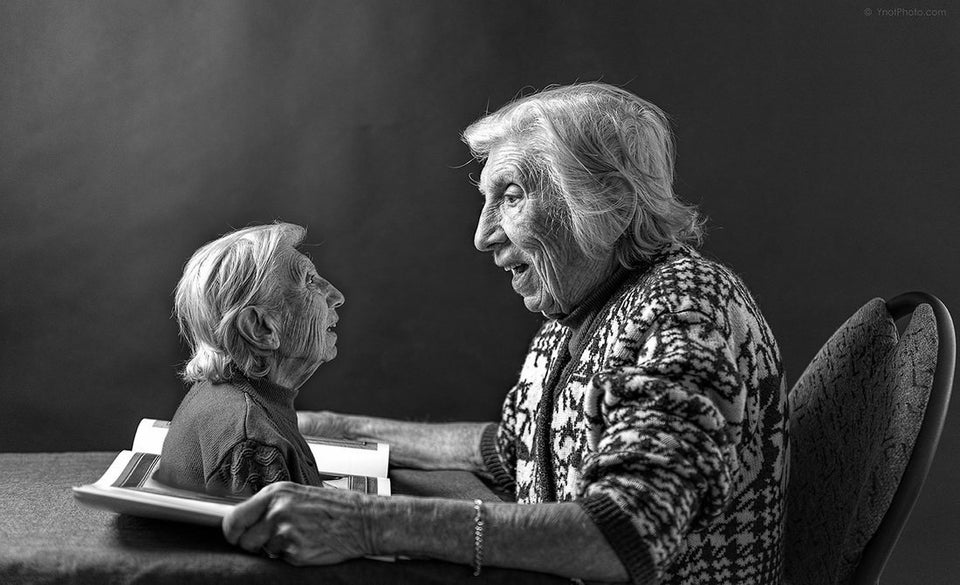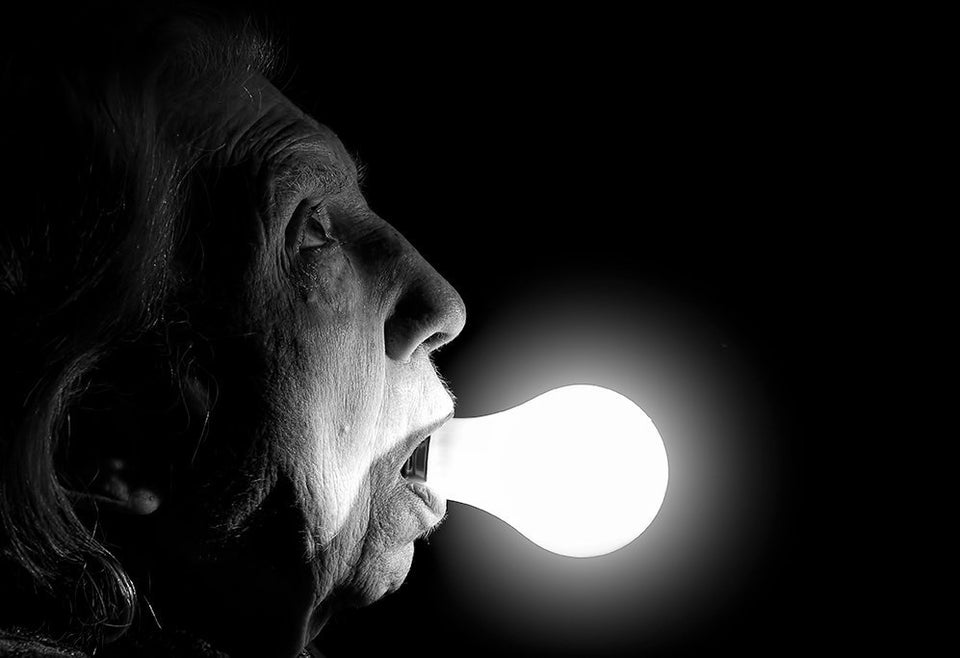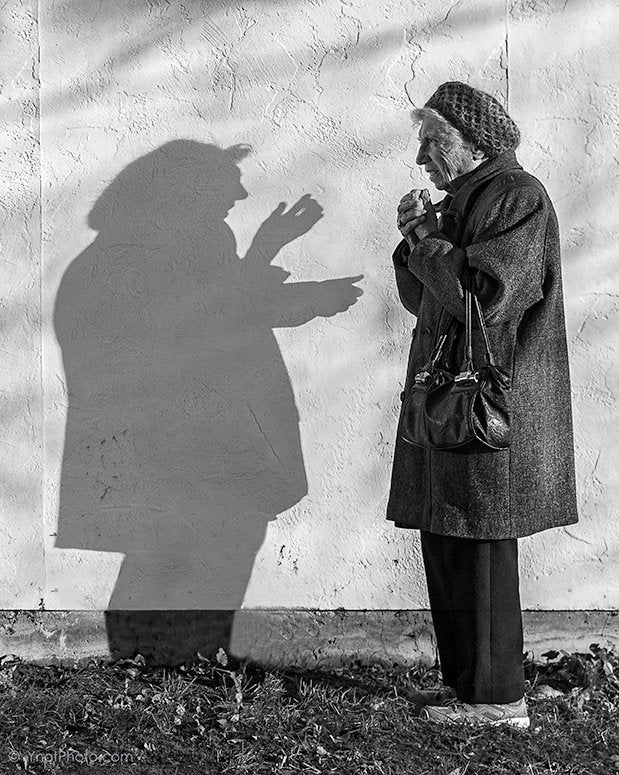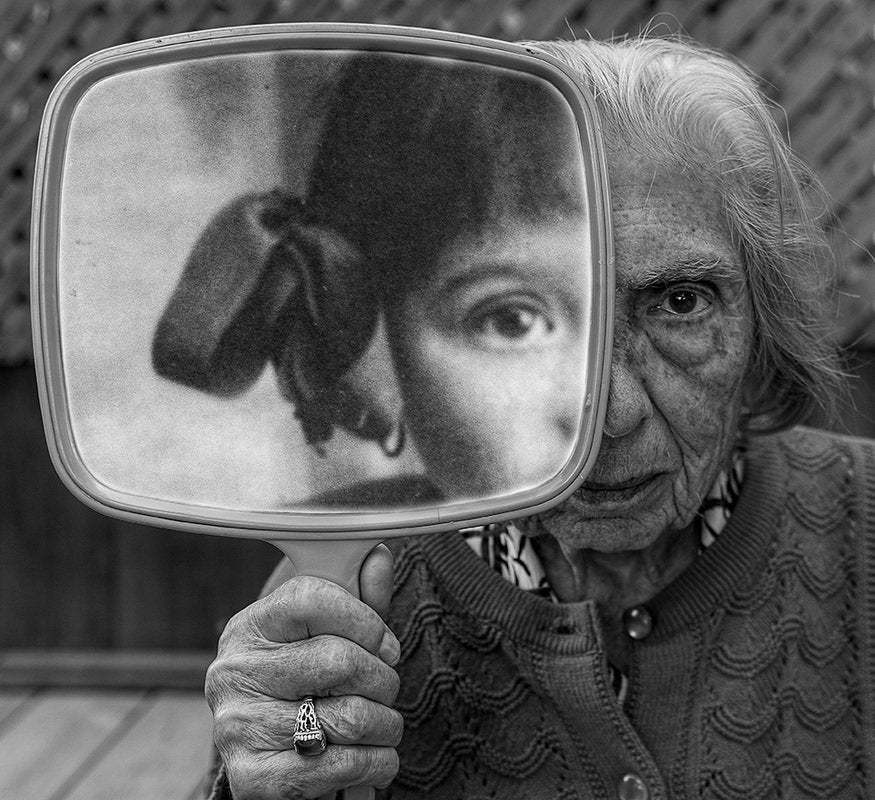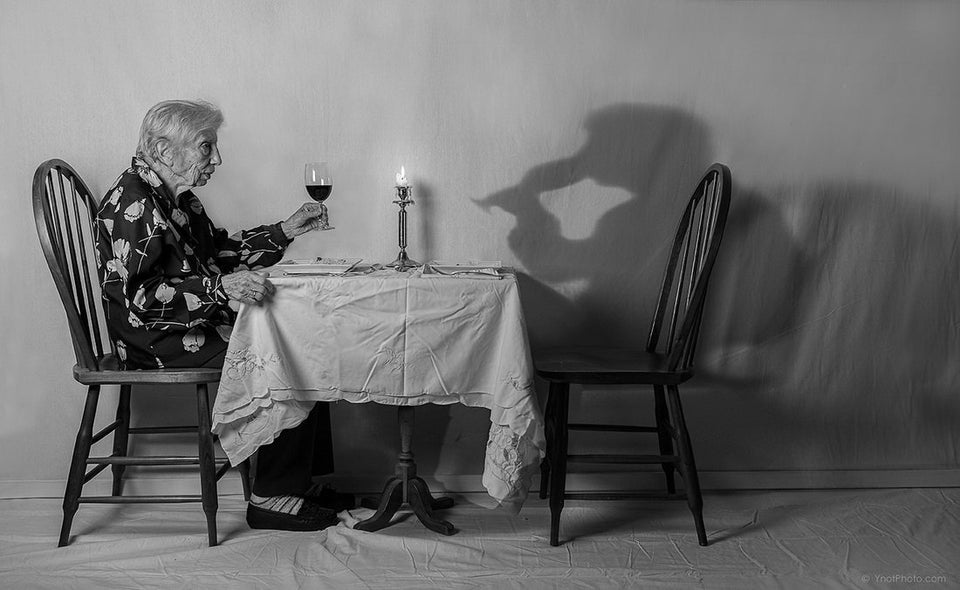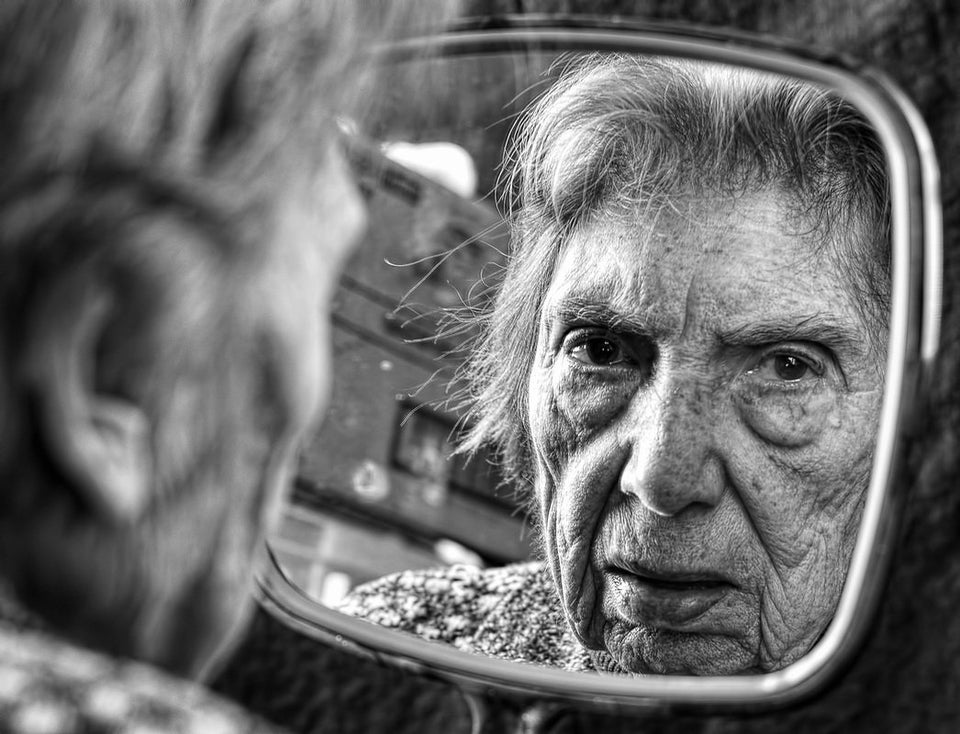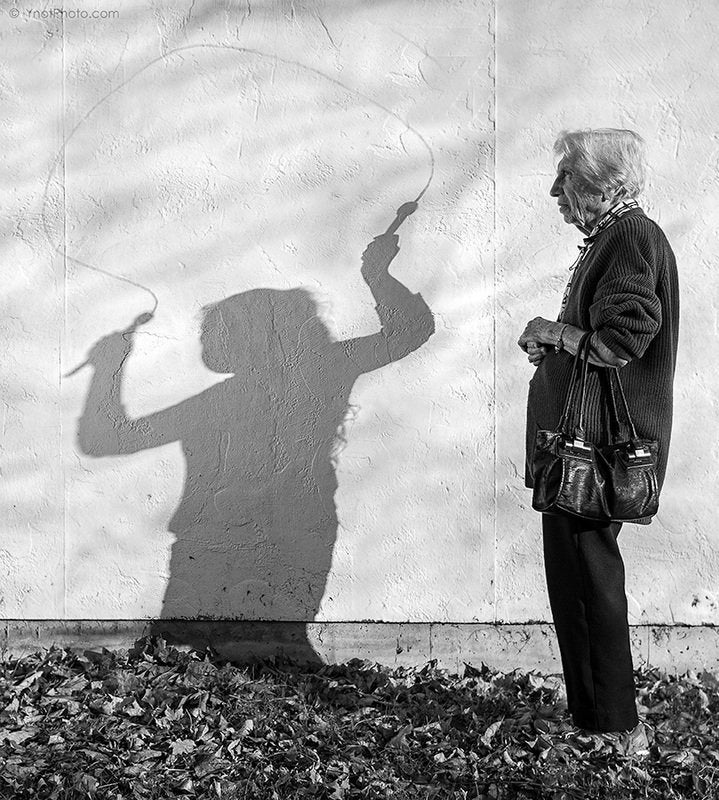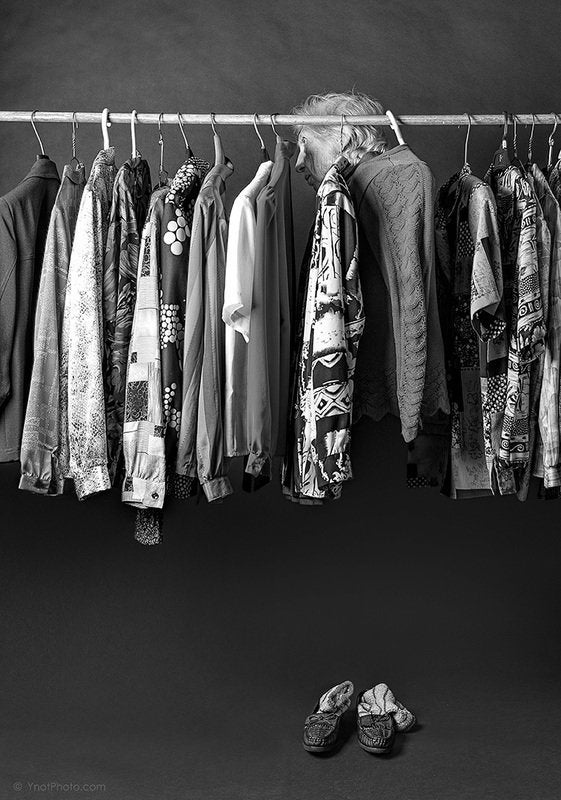 Before You Go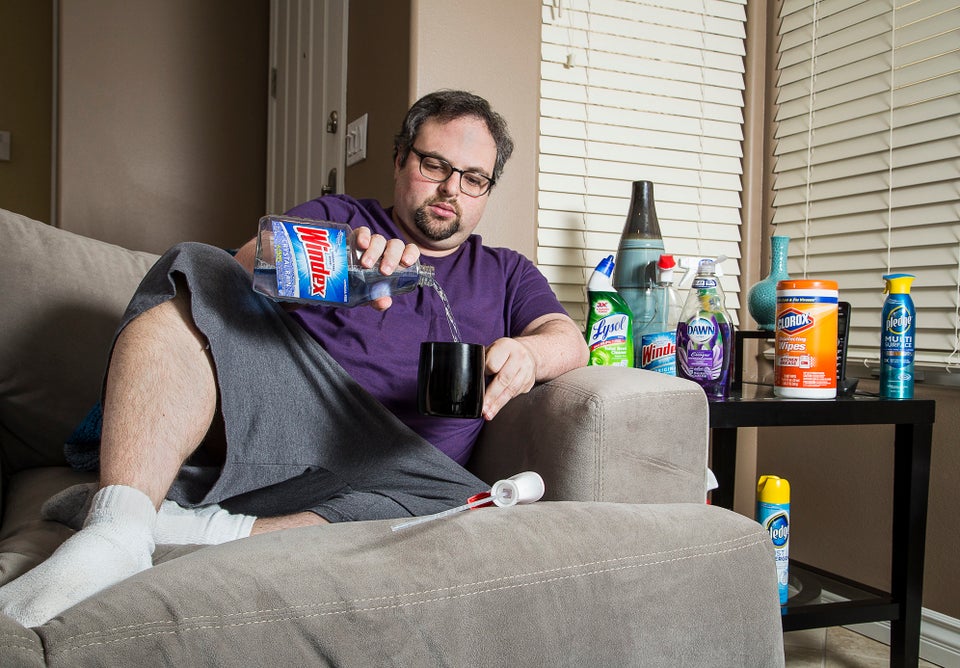 Mental Illness Portraits
Popular in the Community