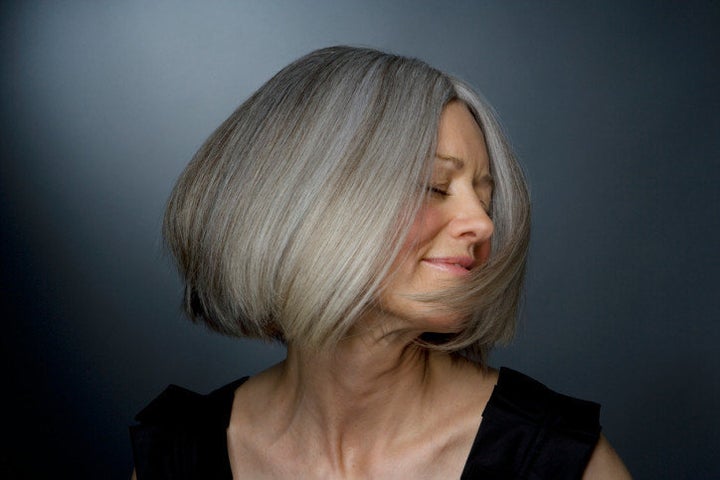 I can find no clearer evidence of beauty than in the faces of the women I have met since founding Aging Abundantly. Ten years ago, I turned fifty and the earth began to shift and quake beneath me; my children left home in search of their own destinies, my parents were struggling through their last days and career ambitions no longer held the same importance; in essence, what once drove me through life became increasingly less important. Nothing was to remain the same -- most especially me.
As time went on, I began to feel some sort of calling to reach out and connect with other women caught in the unfamiliar territory called "midlife." We were not yet ready to call it "aging." Our common history gave us an easy familiarity. After all, we were children of the sixties and all that came with it. Together, we began to hammer out a clearer picture of the people we would become. We struggled to come to terms with the life we'd lived and to make the hard decisions that would enable us to make the next fifty, the best fifty.
In the process, we not only reshaped our own lives, but that of a generation. Once the eighteen-year-olds who took to the streets in protest of the Vietnam war, we are individuals still unafraid of controversy. Perhaps even more importantly, we are not afraid to do things our way. A single thread seems to have woven its way through the lives of our generation. We had a vision then. We have a vision now. It may not be as clear as the anti-war sentiment was then, but its focus is sharpening with each passing year. Together, we are forming a perception of aging that is as unique to us as something else will undoubtedly be to the next generation.
We have known wild abandonment, we have known obsession with power and achievement and we have known hardship and difficulty. We have known love and we have suffered loss. We have lived. Deeply. Richly. Passionately. We will age and die the same way.

Through it all, then and now, we remain standing, strong, anchored and faithful to our ideals. We will give back more than we take. We're not only ready to take on this new challenge, we are well underway. As I read what the statistics collectors are writing about us now, I just have to shake my head and say, "so you finally noticed. What took you so long?"
I'd like to introduce you to a few women who have been living this "new" way of looking at aging for better than ten years...
Meet Laurie Schur, who after a 25-year career as a psychotherapist, took her life in a new direction. She had a desire, a yearning, a wish to find inspiring role models for her own aging process and that of other women. This desire led her to the creation of "The Beauty of Aging", a one-hour documentary starring vital American women over eighty. The world was disinterested in such a project at the time she began it, so it hasn't been an easy accomplishment. She was ahead of her time with regard to cultural norms and thank goodness she was, because she has created a very beautiful and moving film that captures magnificently the true "beauty of aging". It will indeed be a film to guide those who are now just entering the process.
Meet Sophie Lumen, a fine artist and spokeswoman for the fifty-something woman, who has created a buzz over the social media pathways garnering over 10,000 followers on her The Art of Aging and Feed the Beauty web pages. Through her art, videos and visually rich messages she inspires her "beauties" as she calls them. Her message resonates deeply with the women of our generation because she understands that true beauty has nothing to do with cosmetics, face lifts and fashion. She speaks plainly and powerfully and her message is clear: "Beauty is an inside job" and, "Learn the language of your soul and the power of its beauty, and you will call for the strength and endurance that's been there all along."
Lastly, meet Kay Moates. A gifted dancer, Kay spent a life time imparting the healing power of dance to others. For twenty-seven years, she transformed the lives of children through her creative movement dance company, Imagination in Motion. The time arrived when she could no longer dance, but she was wise enough to know that she would never silence the creative force that had once carried her across the dance floor. Determined to find another channel of expression, she found it in the creation of Mindfulness Mantles. "I went from moving children through time and space to moving fibers and stones into Mantles. My work continues to focus on calling forth awareness to deepen life's connections. Into the new I dance..." Those of us whose lives she has touched are now fortunate enough to be surrounded by the warmth and comfort of a Mindfulness Mantle. Her outreach continues.
These are just a sampling of the beautiful women who are rich with love, compassion, depth, creative expression and a willingness to adapt as they age, not with face lifts and marathons, not with cosmetics and lottery winnings, but with a commitment to those things that stir their passion and feed not only their souls, but the souls of all those whose lives they touch.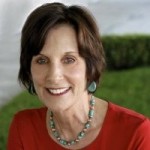 Laurie Schur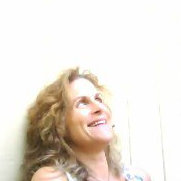 Sophie Lumen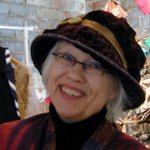 Kay Moates
Related
Popular in the Community