Many little girls dreamed of being Samantha Stephens on "Bewitched." Who wouldn't delight in the ability to wiggle one's nose to invoke magical powers? But even more beguiling than the blonde star of the show was Agnes Moorehead, who played her mother and naughty witch Endora. She often graced the small screen wearing classic bouclé suits, printed Pucci-esque tunics and large statement jewelry that were as colorful as her character's antics. But her extravagant eye makeup and teased hair belied her mischievous personality. Endora often wore bright blue eyeshadow with cat-eye liner and heavy mascara; in fact, it's a look that many a drag queen would go on to copy. Imitation is the sincerest form of flattery, right?
Moorehead enjoyed a distinguished career before her success on "Bewitched" (for which she received six Emmy Award nominations). The American actress appeared in more than 70 movies, including "Citizen Kane" where she played Orson Welles' mother. Moorehead's esteemed career in film, TV and radio lasted over 30 years, and the star often dressed elegantly in tailored blouses, full skirts that emphasized her waist and always with her hair pulled back into a bun.
To celebrate what would have been her 112th birthday on Thursday (December 6th), we are taking a look back at her best style moments.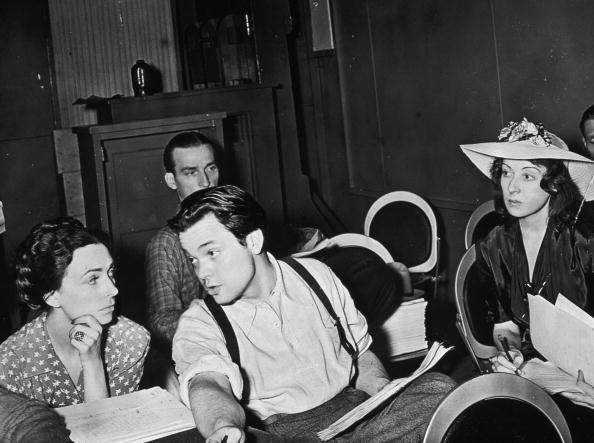 Agnes Moorehead Style Evolution