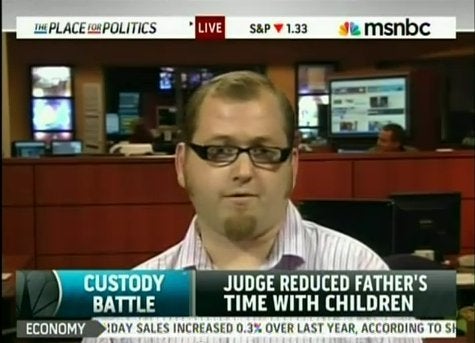 Craig Scarberry, a divorced father from Indiana, claims he's lost custody of his three children because he is agnostic.
Scarberry shared equal custody of his kids with his wife--a practicing Christian--for four years before a judge ruled last month that his visitation time be cut to four hours each week, and his custody reduced to once every other weekend.
In the ruling, the judge noted that "the father did not participate in the same religious training as the mother."
"When the father considered himself a Christian, the parties were able to communicate relatively effectively," the judge added.
Scarberry believes the judge's decision is a violation of his First Amendment right to freedom, and has planned an equal rights protest outside the government office in Marion County, Indianapolis on December 16th.
He spoke to MSNBC about the controversial ruling. WATCH here: