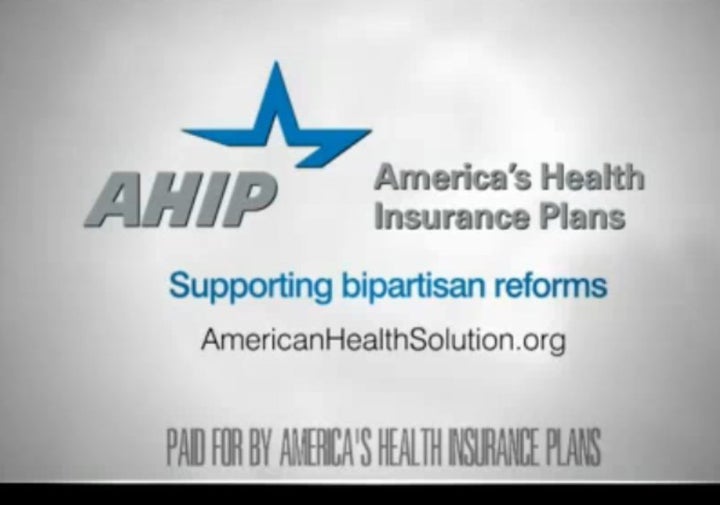 A top lobbyist for the major private insurance industry trade group, America's Health Insurance Plans (AHIP), urged Congressional Republicans to not even consider helping Democrats pass health care reform lest they aid an "enemy who is down."
Steve Champlin, a lobbyist for the Duberstein Group who represents AHIP, declared that the road to a bipartisan health care reform bill was, essentially, dead. And he urged GOP members to keep it that way.
"There is absolutely no interest, no reason Republicans should ever vote for this thing. They have gone from a party that got killed 11 months ago to a party that is rising today. And they are rising up on the turmoil of health care," said Champlin. "So when they vote for a health care reform bill, whatever it is, they are giving comfort to the enemy who is down."
"Long before the Republicans discovered that the House bill was a strategy to kill seniors and all that kind of stuff the plan was already unpopular," he added, underscoring why Republicans shouldn't attach themselves to the legislation.
The remarks came during the opening session of AHIP's annual State Issues Conference in which both Champlin and his co-panelist seemed to concede that reform would pass and will include a variation of a public option for insurance coverage.
"There are indications that there will be something in it called a public option, whether it is a state opt-in or opt-out," said Dan Meyer, another Duberstein Group employee and former Bush administration official. "The question that they have to deal with and what will guide their decision making process as they merge this bill is can we get 60 votes."
Champlin too, predicted that health care reform with a fairly robust public plan would likely make it through the House "by a narrow margin." He attributed the passage to unwillingness within the Democratic Party to contribute to an embarrassing and costly defeat for the president. "Dems do not want to be responsible for the failure of health care and the failure of Obama's top priority," he said.
Since the event was a conference for the private insurance industry, much of the panel's time was spent lamenting the vilification of private insurers. Champlin, in particular, was caustic in discussing how the Obama administration and Democrats in Congress had framed the debate. They are, he said trying to "motivate change through creating an enemy. And the enemy is the insurance company."
"To pass health care that means change and to motivate change through creating an enemy and the enemy is the insurance company," he said. "You see that. We see that because we have been buy trying to work this thing out... it turns out they are completely uninterested in working it out. So they want us where they've put us right now, which is an enemy. My concern about this is that while they got polling data that says that's where they want to be, that they got us where they want to put us. I'm not really convinced that's where the American people want to be."
Added Meyer: "The debate as we were leading into the August break was getting cast... in a way that folks who oppose dramatic health care reform have been successful in the past which is [arguing] that this is a government takeover... My view was there was a strategic decision made. Those who are pushing this cannot tolerate it being framed that way... so the best way to [change] that was to demonize the health insurance industry... It was a strategic very conscious decision."
Champlin, according to a review of lobbying records, was paid at least $400,000 by AHIP in 2008 and the same amount so far this year to lobby on health care related issues.
UPDATE: Champlin contacted the Huffington Post several hours after this report was initially published and stated that he was approaching the topic from the vantage point of a political analysts and not a strategist. He was not urging Republicans to oppose reform, he said, just making the point that it was what the party was likely to do. He acknowledged that all the quotes above were accurate.
Popular in the Community