Ahmad Khan Rahami, the man authorities suspect of scattering explosives around New York City and New Jersey this weekend, has a criminal record, a wife in Pakistan and had recently traveled abroad. But he didn't attract FBI attention until explosions in Manhattan and a New Jersey beach town, authorities said. 
Investigators are reportedly interested in Rahami's recent trips to Pakistan and Afghanistan, according to CNN. The 28-year-old is a naturalized American citizen who immigrated from Afghanistan as a child. 
Rahami underwent surgery in a Newark hospital after being shot three times during his capture. He was charged with five counts of attempted murder of a law enforcement officer. Two officers were injured during the shootout.
Bill Sweeney, the FBI's assistant director in charge of the New York office, said evidence "directly linked" Rahami to the blast that injured 29 people in Manhattan's Chelsea neighborhood and another bomb that exploded before the start of a charity run in Seaside Heights, New Jersey, on Saturday. A fingerprint on an unexploded pressure cooker in New York and surveillance footage led authorities to consider Rahami their suspect.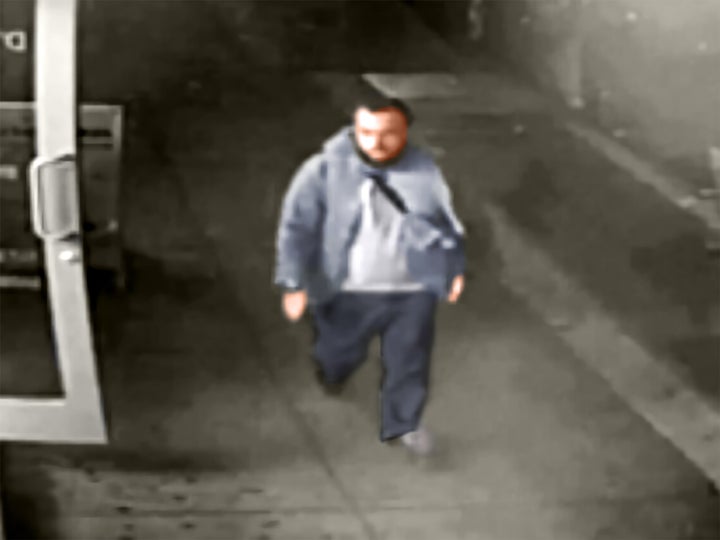 Rahami had not been on the FBI's radar before this weekend, Sweeney said. Authorities are investigating whether he received assistance with the plot, though Sweeney said there's no indication of a terrorist cell in the area. 
Investigators also are trying to piece together Rahami's background and what he did during visits to Pakistan and Afghanistan. 
CNN reported that Rahami had a wife in Pakistan who'd been approved to come to the United States, but it was unclear if she ever entered the country. A childhood friend told Reuters that Rahami grew a beard and dressed in religious attire after returning from overseas several years ago.
Rahami has a criminal record and his family had clashed with officials and police in Elizabeth, New Jersey, over the operation of their fried chicken restaurant.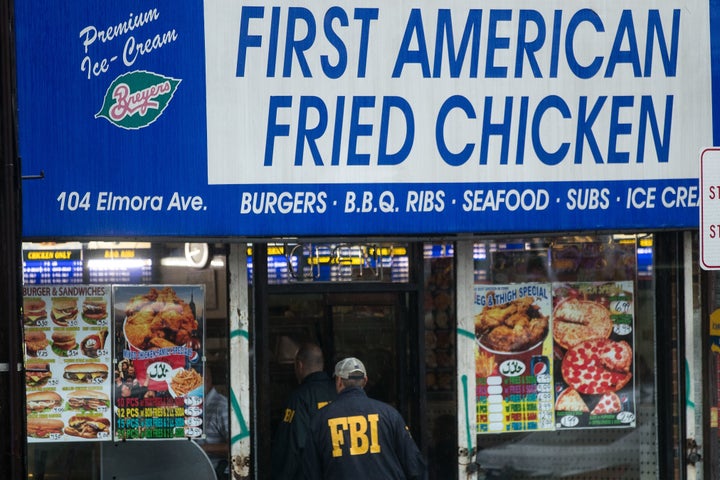 In 2014, Rahami was arrested on suspicion of aggravated assault and unlawful weapons possession after allegedly stabbing someone in the leg, but a Union County grand jury declined to indict him, The New York Times reported. He was jailed for violating a restraining order in 2012 and for unpaid traffic tickets in 2008.
The family's restaurant, First American Fried Chicken, was a nuisance to neighbors who complained about noise, littering and other late-night disturbances from customers. The family lived above the eatery. 
The city passed an ordinance in 2009 that forced the restaurant to close at 10 p.m. in response to the complaints, Elizabeth Mayor Christian Bollwage said Monday. 
"We had some code enforcement problems and some noise complaints when they opened," Bollwage said. 
Rahami's father and brothers sued the city and police, alleging anti-Muslim discrimination. The city won the case in 2012, Bollwage said. 
From 2010 to 2012, Rahami majored in criminal justice at Middlesex Community College, but did not graduate, a college spokesman told USA Today. 
REAL LIFE. REAL NEWS. REAL VOICES.
Help us tell more of the stories that matter from voices that too often remain unheard.
BEFORE YOU GO