Islamic rules, which are applied in Iran, typically forbid Muslim men from touching women outside of their own families.
The controversy over the image deepened when both an aide to the president and a major Iranian newspaper said the photograph had been doctored, the BBC reports. The Iranian newspaper, which had blamed the Telegraph for "photoshopping the picture amateurishly," later issued an apology, saying one of its reporters was confused and had circumvented his editors.
Clarification: Language has been amended to expand on the possible meanings of "haram."
FULL IMAGE: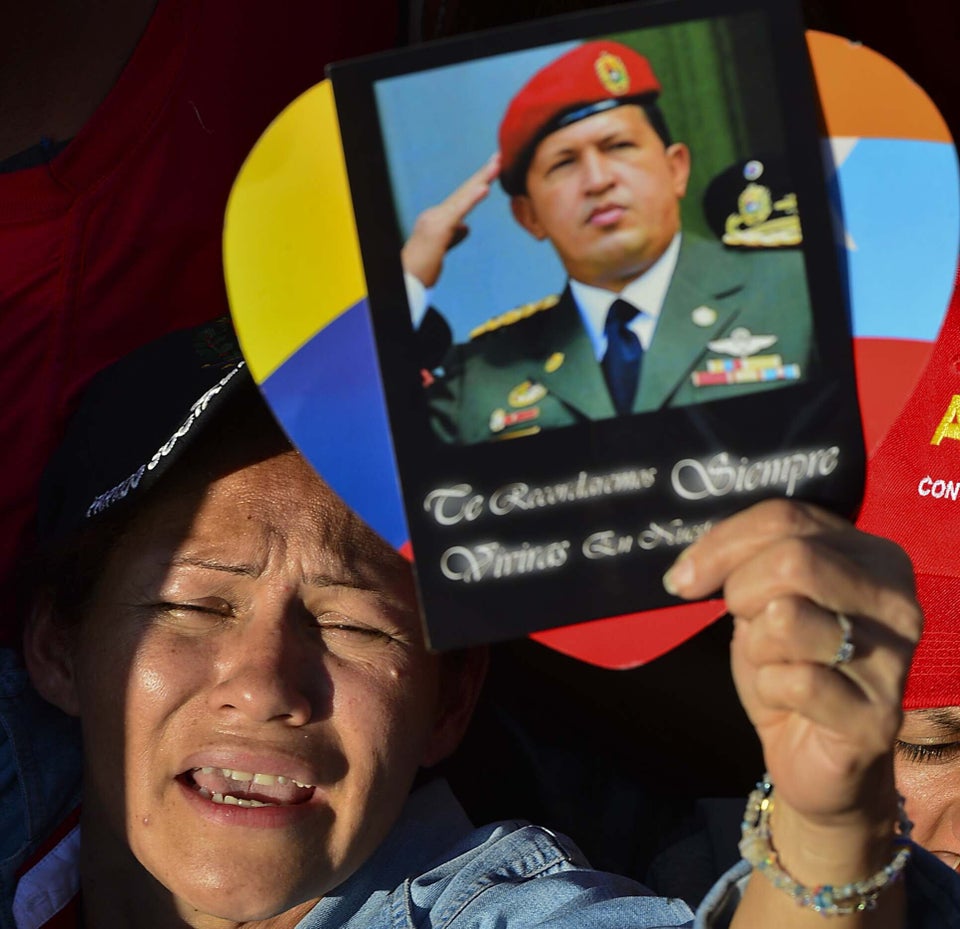 Chavez Funeral
Popular in the Community