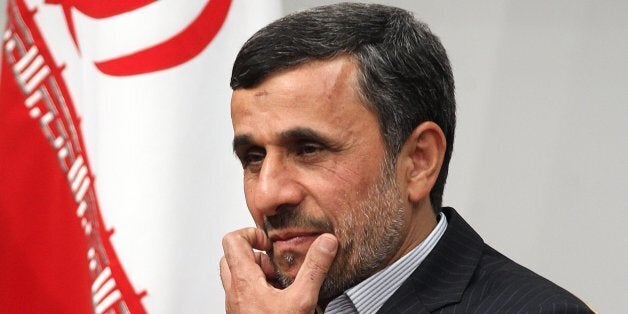 DUBAI, June 17 (Reuters) - Iranian President Mahmoud Ahmadinejad was summoned on Monday to appear before a criminal court on unspecified charges levelled by a conservative rival, days after moderate cleric Hassan Rohani was elected his successor.
While Rohani's election on Friday showed a desire for change, it also highlighted divisions among Iran's establishment conservatives who, though united in their dislike of Ahmadinejad, were unable to rally behind a single candidate.
The summons was issued by a Tehran court and follows a complaint by Parliament Speaker Ali Larijani. It did not elaborate on the complaint, saying only that Ahmadinejad would face the unnamed charges in November.
Ahmadinejad, who will leave office in August after Rohani's inauguration, was not immediately available for comment.
Larijani has used his position in parliament to lead a conservative campaign to undermine and block Ahmadinejad.
The court summons could be a taste of things to come for the outgoing leader who, after receiving the backing of Ayatollah Ali Khamenei to suppress protests against his re-election in 2009, later fell foul of the supreme leader for challenging his ultimate authority.
In February, Ahmadinejad tried to strike back and, addressing parliament, played a recorded conversation of Larijani's brother he said implicated the family in corruption.
The stunt backfired as the tape was not fully audible and Larijani dismissed the president from the chamber.
Ahmadinejad has hinted he has incriminating material on a number of prominent figures and has threatened to reveal it should his personal position or safety come under threat.
Rohani won some 51 percent of the vote in the election promising to increase civil rights and bring a measure of pragmatism to Iran's negotiations with world powers over a nuclear programme the West says is a cover for making a bomb.
None of the five hardline and conservative candidates ranged against Rohani got more than 17 percent of the vote and Ahmadinejad's protege failed even to pass the state vetting process and make it onto the ballot.
Iran's economy is suffering from the effects of increasingly tight international sanctions due to the nuclear programme which it says is peaceful. (Reporting by Zahra Hosseinian; Writing by Jon Hemming; editing by Elizabeth Piper)

Before You Go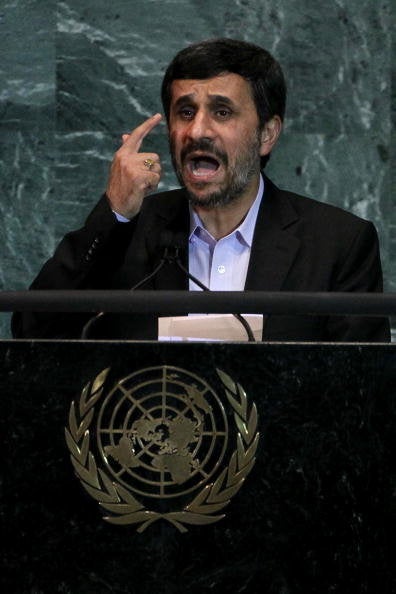 Ahmadinejad's Craziest Quotes
Popular in the Community