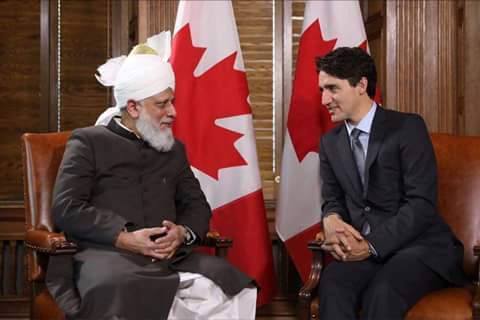 Last week, Mirza Masroor Ahmad―Caliph of the worldwide Ahmadiyya Muslim Community—arrived in Toronto for a six week tour including an address to the Canadian parliament and a meeting with Prime Minister Justin Trudeau. The Caliph has addressed power assemblies in Europe, America and elsewhere highlighting the much needed emphasis on peace, tolerance, justice and compassion.
But drop the term "Caliphate" and it's not hard to imagine the references people draw from it. The terror-group ISIS claims it has established an Islamic Caliphate. Historically, reference is oft drawn to the historical empire and its rulers who kept the title of Caliph or Khalifa.
Yet the Ahmadiyya Muslim Community, while advocating freedom of religion and separation of mosque and state, claims it holds the holy mantle of the true Islamic Caliphate.
Observers may be sensing a bit quizzical.
Here are three points to demystify the concept of the Caliphate.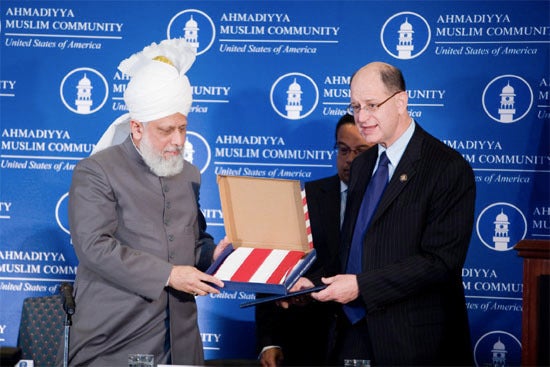 1) Quran: Caliphate Is Spiritual, Existed Before Islam
The theology of a true Caliphate is rooted in Chapter 23, Verse 56: "Allah has promised to those among you who believe and do good works that He will surely make them Successors (Caliphs) as He made Successors (Caliphs) those who were before them…"
There is a hadith (or saying) of Muhammad: There has never been a prophethood that was not followed by Caliphate (Mashyakhat Ibn Tahman).
Thus, a Khalifa is essentially a successor and representative of a prophet of God who unites the followers and carries forward the spiritual mission and prophetic dispensation. For example, St. James (or St. Peter) was a Khalifa of Jesus as Joshua was a Khalifa of Moses.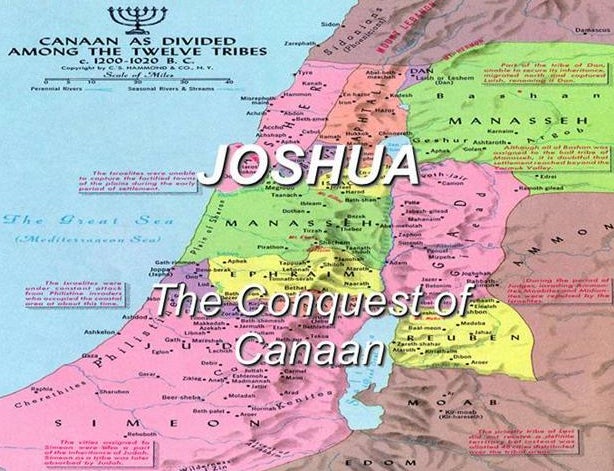 2) Temporal Power Not A Condition for Caliphate
The orthodox view of the Caliphate tends to be the promise of a temporal kingdom on earth as the ones that arose in early Islamic and Jewish histories. However, the founding verse 23:56 of the Quran makes no such claim, it continues "…and that He will surely establish for them their religion which He has chosen for them; and that He will surely give them in exchange security and peace after their fear: They will worship Me, and they will not associate anything with Me…"
The promise given in the verse is the establishment of religion, peace and security in the form of a Khalifa and Caliphate by uniting the community after fear from the persecution of oppressors and opponents. Though temporal power existed with Joshua as a Khalifa of Moses, it did not with James (or Peter) as a Khalifa of Jesus who were all of the Jewish dispensation.
Thus, to think of a Caliphate as essentially a state or empire, or Khalifas as temporal rulers would then be a mistake.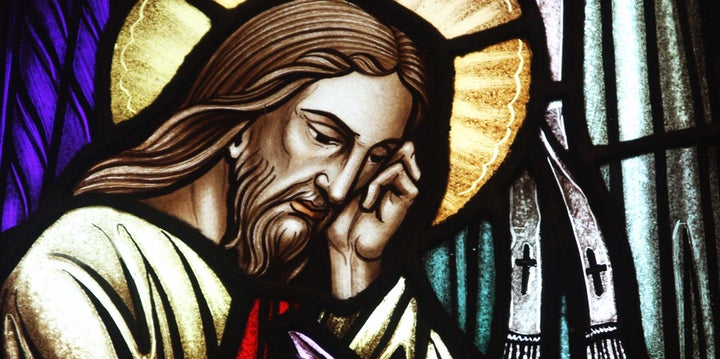 3) Messianic Context Of Latter-Days Calipahte
ISIS's call to its Caliphate exploits a prophecy of the Prophet Muhammad. He foretold that his own prophethood will be followed by a Caliphate but will eventually fall to monarchs, tyrants and despots before Caliphate will re-emerge again on the precepts of prophethood.
Supporting this claim, the term Muhammad applied for the Messiah to come was Jesus Son of Mary a.k.a the Second Coming. Ahmadis believe this prophecy to be symbolic pointing to the parallel of religious violence during the time of Jesus Christ—like the Jewish Zealots exacted an extremist ideology of killing gentiles, idolatrous Romans and disloyal Jews.
Consistent with this parallel, Ahmadis believe the Caliphate of prophecy of the latter-days will not have an expression of temporal power but will be recognized by its spiritual means to spread a message of peace, tolerance, justice and compassion to counter the insidious and deadly ideology of hate.
REAL LIFE. REAL NEWS. REAL VOICES.
Help us tell more of the stories that matter from voices that too often remain unheard.