Ahmed Mohamed's arrest led to a chorus of big names voicing support for the 14-year-old engineer, and on Wednesday, the teenager's family responded by serving up a slice of gratitude.
Ahmed's parents offered pizza to reporters who were gathered outside the Mohameds' Irving, Texas, home awaiting a press conference on Wednesday, NBC 5's Ken Kalthoff tweeted.
"I built the clock to impress my teacher, but when I showed it to her, she thought it was a threat to her," Ahmed said in an interview aired by Fox News. "It was really sad that she took the wrong impression from it and I got arrested for it later that day."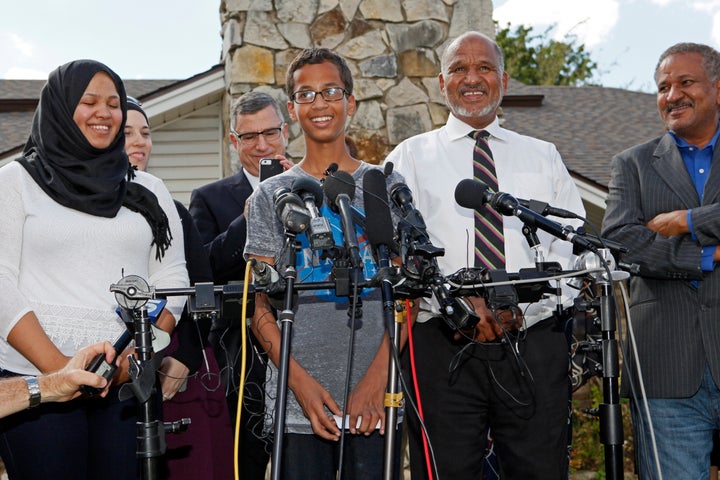 The chances of that are looking pretty good. During an interview on Wednesday, Ahmed was introduced to Chanda Prescod-Weinstein, an astrophysicist at MIT, who invited the budding engineer to visit the school, telling him he was her "ideal student."
"A creative, independent thinker like you is the kind of person who should be becoming a physicist," Prescod-Weinstein said. "As a theoretical physicist, I would love it if you took an interest in the mathematical side, although you're clearly very adept with your hands and at building things."
Keep on inventing, Ahmed!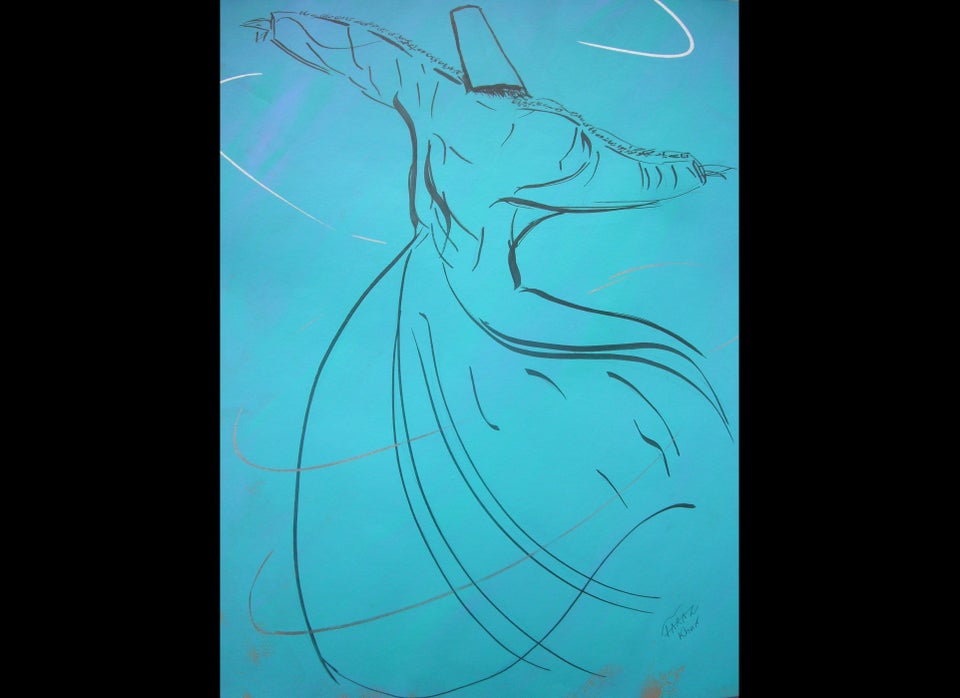 American Muslims in the Arts