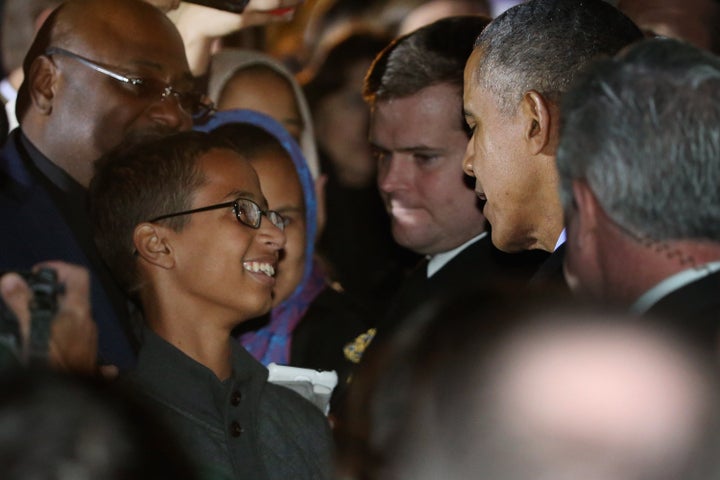 Ahmed Mohamed, the Muslim teenager who was arrested and sent to juvenile detention last month after bringing a homemade clock to his high school, visited the White House Monday evening following a personal invitation from President Barack Obama.
Ahmed, 14, attended the White House's Astronomy Night, along with other students, teachers, scientists and astronauts, as well as TV personalities like Bill Nye and the stars of "Mythbusters." It's the second time the White House has hosted the event, which includes stargazing on the White House's South Lawn.
"We have to watch for and cultivate and encourage those glimmers of curiosity and possibility, not suppress them, not squelch them," Obama said at the event. "Not only are the young people's futures at stake, but our own is at stake."
Ahmed also took a selfie with former astronaut John Grunsfeld:
According to the Associated Press, Ahmed toured the National Institute of Standards and Technology's labs before heading to 1600 Pennsylvania Avenue.
Ahmed was arrested at MacArthur High School in Irving, Texas, on Sep. 14 after bringing his clock to school, which he said he did in hopes of impressing some of his teachers. However, the first teacher he showed the homemade clock to told him not to show it to any others. Later, he was pulled out of class, asked if he had intended "to make a bomb" and handcuffed by police.
After his arrest made national news, Obama invited Ahmed -- and his clock -- to visit the White House.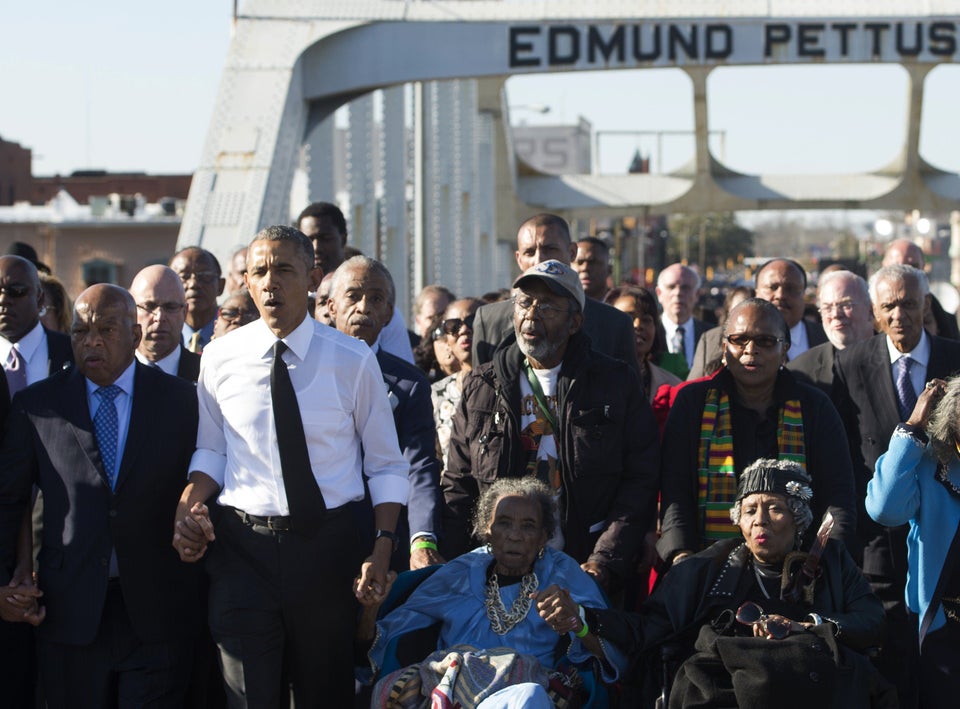 Obama Visits The 50 States
Popular in the Community