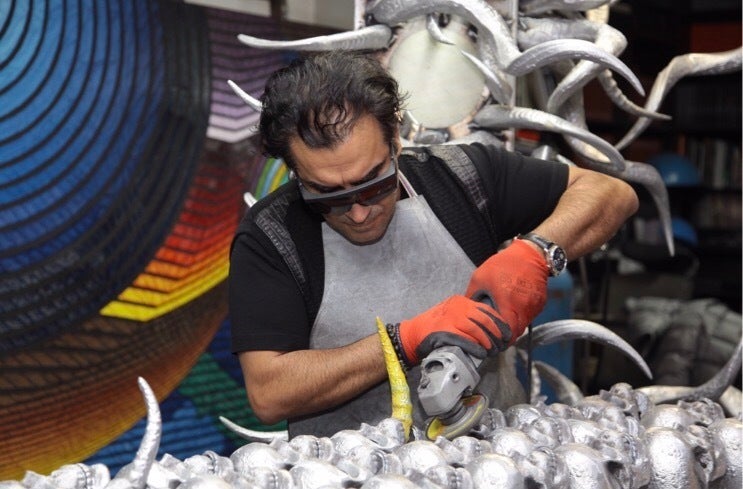 Ahmet Güneştekin is one of those figures who made Turkey's name known to a broad global community. It is rare for a Turkish artist to achieve such worldwide prominence.
Ahmet Güneştekin's art was in New York's Marlborough Gallery last month. From January 11th to February 4th, the art community in New York gathered to view "Journey from East to West", the artist's first solo exhibition at Marlborough Gallery since 2013. In this exhibition, Güneştekin displayed his rich symbolism, graphic lines and intense color schemes and artwork in textiles, ceramics, and metal, in addition to oil on canvas works. The opening reception of the exhibition was marked with an event by Godiva, managed by TOA Consulting.
Güneştekin secured a place for Turkey in the global art scene. He was listed among the top 500 artists in 2011 on the Artprice website, a site dedicated to art movements and the market. What sets him apart is not only the success he achieved and the prestige he gained within the art community, but rather the reason behind this success; the way he visualizes the culture he was born and raised in and the way he combines the ancient myths with reality and modernity in his work.
With just an initial gaze upon Güneştekin's work, it is hard not to notice the Anatolian motifs and the ancient mythical characters. Yet, it is well beyond what is traditional or conventional. The figures come to life in an extraordinarily modern structure. It is as if he takes the mythical figures and places them into today's reality. When I ask him about the story behind his works, Güneştekin describes the inspirations behind his art and his methodology with the affection of a novelist.
The materials I use in my work, the colors I come up with and the subjects I continue to revisit are all images and objects that are part of the culture I was raised in, tells Güneştekin. My work, which emphasizes diversity, travels one to a point where mythology and reality intersect. This intersection is a place, where the imaginary line which divides the East from the West does not exist, a place which time can be formed again and again without a breakage. All my artistic work reflects the turning points of mythological narratives, reflected through the mixture of colors and forms, he says.

Güneştekin further mentions that he begins with a symbolic understanding of ancient myths and modern religions. For example, he says, I employ Medusa, a figure known to the eastern viewer as "Sahmeran". I choose parallel characters to combine mythical stories and use different media materials together, he explains. I use metal cages for example, with concave and convex mirrors, optical reflections paired with degrading use of colors. These practices enable me to create a unique area, filled with the myths that have been over-told for centuries, the artist adds further.
Symbolism, according to Güneştekin, is one of the main principles of mythology. Myths predate history but they come to surface with art, as they integrate with history. Art's symbolic matter and form, as well as context, can be used to characterize mythology, both as a cultural form and as an ideology above art. Myths are not only stories told by-way of symbolism and allegory, but are realities that the ancient World took to be sacred literature affecting the fate of humanity and the universe as a whole, he describes.
Today, we do not possess the symbolic or poetic materials to judge and understand the extraordinary things that take place, Güneştekin contends, however, what he wants to achieve is not to trace the mythical motifs back in time. His focus, as he puts into words, is rather on keeping the mythical alive as a form of thought.
He believes, that the century we live in remarks a return to the need to mythologize, especially in the western culture.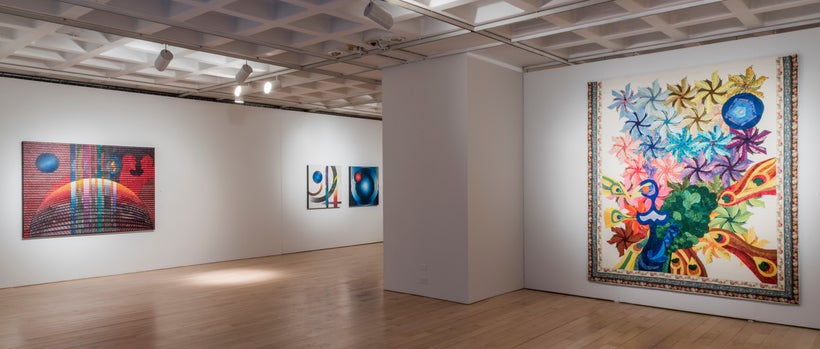 I ask Güneştekin of what he thinks about while working on his art, whether he is motivated by familiarizing the viewer with his culture or by carrying the past into the future? What is it, I ask, that you want people to see in your art?
He answers that history, memory and culture are terms he does spend time thinking about. My work is thus naturally shaped by this context, he continues. For example, what I recently have been working on, Patchwork, has become a significant display of the Anatolian culture. My works interpreting Patchwork, which Marlborough Gallery displayed in New York, were both surprising and unexpected for the viewer.
His works are unique and unparalleled because they document a time long foregone, Güneştekin believes, not because they are works that cannot be reproduced. His works, document the time of which they tell the stories of, through their texture, application techniques and through the fabrics that he does and does not use. As a result, the final work presents the historical transformation of cities, people and the traces of history. His work in Patchwork is, in a sense, the accrual of the esthetic of past lives. In Patchwork, myriad different colors and textures are woven together, in a disorganized manner, producing a new knit. This cultural and ethnographic approach, according to the artist, can be defined as an organized chaos and has the potential to produce the images of abstract art.
"If I can produce strong, substantial and authentic works, I would want to have my place in art history. I would want to be someone who goes down in history and leaves a mark," says Güneştekin when I ask him about his aspiration and how he would like to be remembered generations from today.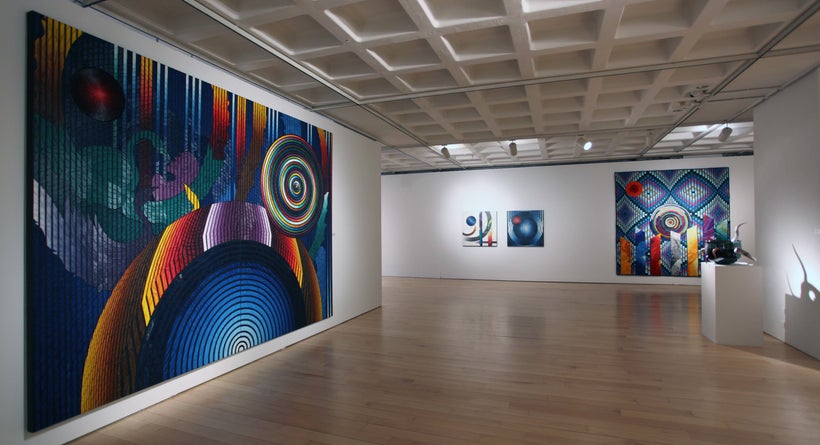 What is significant and exciting about Ahmet Güneştekin as an artist, to me, is that he is not afraid to criticize the flaws of his home country throughout it's recent history. I ask him whether he believes this to be a duty for the artist.
He says that artists, by their nature and thus intrinsically, voice their reactions to the negative aspects of the periods they witness in history. In 2012, Güneştekin displayed Encounter (Yuzlesme), an exhibition in Ankara and Istanbul which constructed on the traces of the dark sins, as the artist refers to them, of Turkey's last century. Encounter consists of 1500 different visual elements, photographs and writings.
Momentum of Memory (Bellek Ivmesi), was another exhibition in 2013, in which Güneştekin was reactional in context. In the Momentum of Memory installation, Güneştekin analyzed the story, as he puts it, of the integration of religion and nationalism and how this integration turned into a social organization and political regime oppressive on linguistic and cultural minorities.
The artists' video art, called Memory (Bellek), aims to interrogate Turkey's collective memory on the country's traumatic history, using sombre folk sounds, from one of the most vital periods of Turkey's history.
I ask Güneştekin of Istanbul, as his home and work place today. Even though he wasn't born in Istanbul, Güneştekin describes Istanbul as a city that is unique, not because he lives there but because he sees it as a significant attraction point. Istanbul, still is in a position that is significant for the art industry; the artist explains, where different identities find room for themselves and whether one may or may not understand, this cross-breed city can find place for itself through time and space. Istanbul can integrate many ideas, conflicting or not, and this is key for the production of art, Güneştekin believes.
During his early career as a young artist in Istanbul, Güneştekin begins college in Istanbul's renowned Fine Art's University; Mimar Sinan. Not so long after, the artist drops out of school thinking it would confine his creativity. When I ask him whether he ever regrets such decision, he says that he does not think he made the wrong decision, given his present position in the art industry and in his journey today.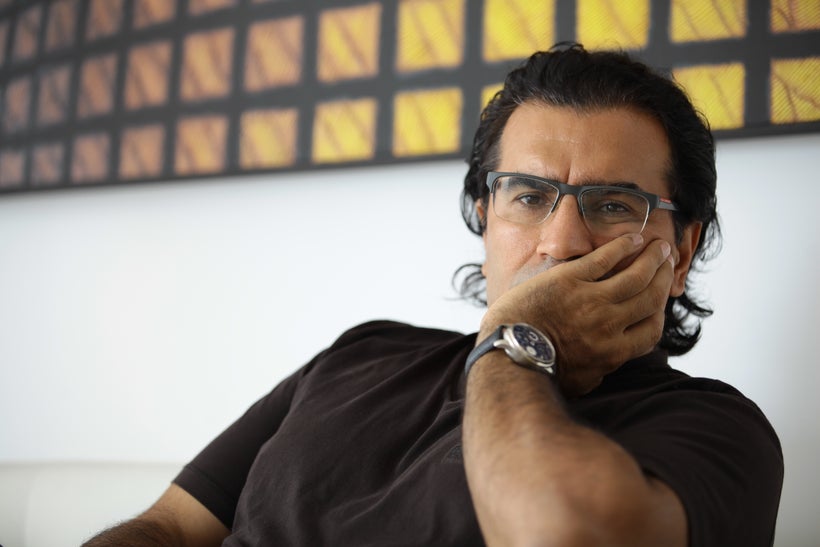 When asked about his success, and his path towards such recognition globally in the art world, Güneştekin responds that his main motivation is the culture he lives in and his past life experiences. A part of him, he believes, has been shaped by the lyrics and folktales of the Kurdish literature. He calls this "dengbej", which means: that which gives life and color to voice. The stories he has been told during his childhood years and the poems he read, produced in him a desire to bring, what he was trying to make sense of in his mind, to the surface. Shapes and colors is what enabled me to get myself across, he adds. At a point during his journey, he begins to re-interpret the myths and folktales he traced back, which then became the main theme of the artistic works he produced. When asked what sets his work apart from the majority of others, he chooses to explain the unique quality of his works as their ability to transform, coupled with an aura that never fades away.
Yasar Kemal, one of Turkey's leading writers, was one of Güneştekin's most significant inspirations during his adulthood period. Yasar Kemal, who produced countless literature, also did not hesitate to criticize the political environment in Turkey. Yasar Kemal was a candidate for the Nobel Prize in Literature with his famous book: Memed, My Hawk. The two met at a Güneştekin exhibition for the first time in 2003, which was Güneştekin's first major exhibition in Turkey. This exhibition strengthened the ties between the two men, even though had heard of each other before. We shared the same culture and spoke the same language, Güneştekin recalls, and describes his admiration of Yasar Kemal as similar to one when a person meets his hero. "He was the the master and I, his pupil. He was like a teacher to me. What I did in literature, you do in art, he used to tell me."
Güneştekin sees Yasar Kemal as the one who was able to transform a geography like Cukurova, which is very hard to translate into any language accurately, into a poetic and imaginary universe. Many do compare Yasar Kemal to Homer, in his ability to use the Turkish language in a poetic form. What is significant about Yasar Kemal to Ahmet Güneştekin as an artist above all, is his image of the writer as the consciousness of the Anatolian region. He describes Kemal as the novelist of a nation without novels, who can shelter all the colors of Anatolia in his works. Kemal was the person who made Turkish literature enter the domain of World literature and had done so using his own culture as a source, without any concessions. What Kemal made possible in the Turkish literature and in the Turkish language, Güneştekin states, has had a dramatic effect on the way he thinks about and produces his own artistic work. "We were inspired by each other a lot, Güneştekin declares, and adds; "I learned so much from him on life and humanity."
Galerie Michael Schultz is getting ready to display Güneştekin's works in Berlin, starting April 29. Right after, his latest work will be on display at Dresden, Kunsthalle im Lipsiusbau, and then Kunsthalle Brennabor later this year. Mark Peet Visser Gallery in The Netherlands will showcase Güneştekin's works starting May 21st. Furthermore, Portugal is getting ready to greet Güneştekin art for the first time through Galerie Michael Schultz. Galleries all across the world, display his works in 7 to 8 international art fairs throughout the year and Güneştekin exhibits his work approximately in 10 to 12 events each year. He works non-stop on his art.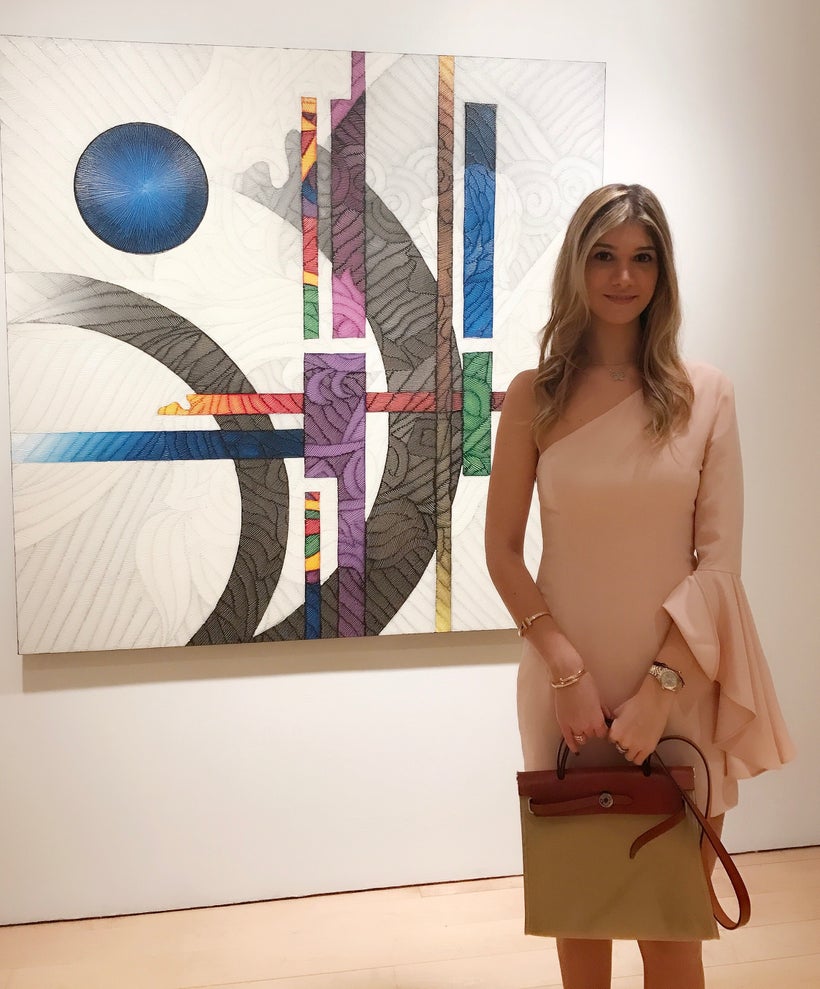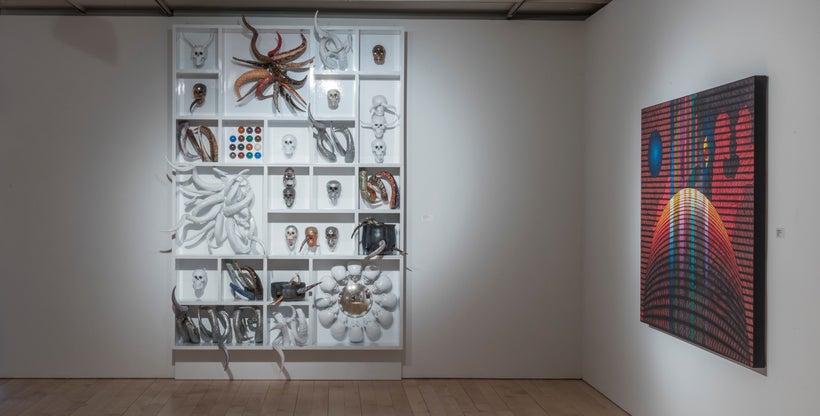 REAL LIFE. REAL NEWS. REAL VOICES.
Help us tell more of the stories that matter from voices that too often remain unheard.
This post was published on the now-closed HuffPost Contributor platform. Contributors control their own work and posted freely to our site. If you need to flag this entry as abusive,
send us an email
.