Ryan Murphy is worried. He's really worried that you're going to get scared, and that your heart will possibly stop beating when you meet Twisty the Clown on the next season of "American Horror Story." And now we're really worried too ...
In a recent interview with BuzzFeed, the creator of "American Horror Story" shared more details on the killer clown we're expected to meet in "Freak Show." Played by John Carroll Lynch, Twisty was created by the writers to be "the most terrifying clown of all time." Murphy admits that even he was scared of Lynch when filming the season's first episode, and he's nervous it may be too scary for some.
"I'm worried about people being too afraid of our clown. It's heart-stopping what he does," Murphy said. "I'm worried that people are going to have cardiac arrests… The clown's intro in the first episode is … It's brutal."
Murphy has said multiple times that the crew could hardly look at Lynch, some having to leave the set and others having nightmares afterwards. Not much more is known about the evil clown, but we can expect to see him do some pretty horrible stuff on the show.
"His actions are horrific, but his motives are really strangely, oddly pure," Lynch told BuzzFeed. "That's what is most human and most disturbing about it."
While we don't know what Twisty looks like yet (phew, no cardiac arrest today), a new teaser for "Freak Show" reveals another creepy clown that's very Rob Zombie-esque.
There's also more footage that was released within an FX promo showcasing the network's series. It gives us a quick look at Jessica Lange's German accent, Evan Peters' Jimmy Darling with Jyoti Amge and the troupe outside the big tent.
"American Horror Story: Freak Show" premieres on Oct. 8 at 10 p.m. ET on FX.
Before You Go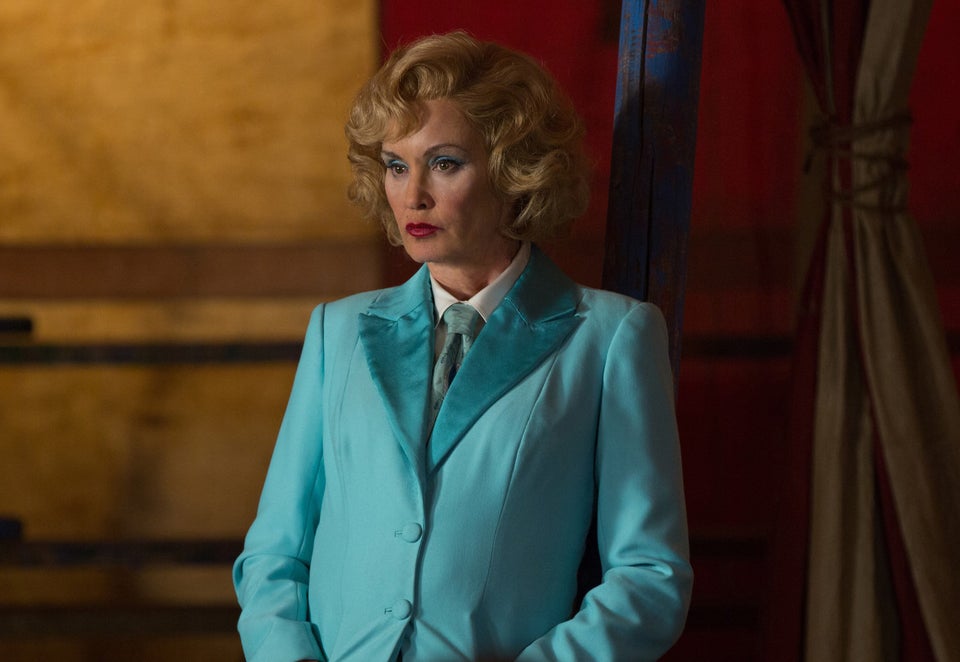 "American Horror Story"