WARNING: Spoilers ahead for "American Horror Story: Hotel."
What's up with Lady Gaga's ghostly white-haired brood? 
The vampiric little things who sleep in glass coffins are helping to fill this season's scare quota on "American Horror Story" by popping up out of nowhere. They subsist, apparently, on a diet of blood, juice and cookies. We are to assume they came to Hotel Cortez unwillingly, and that Gaga's Countess character is responsible for their kidnapping. 
But some new photos from the "AHS" set might reveal a bit more. Spotted wearing a prosthetic under a bulky, retro coat, it seems Gaga's Countess might have had a child at one point herself.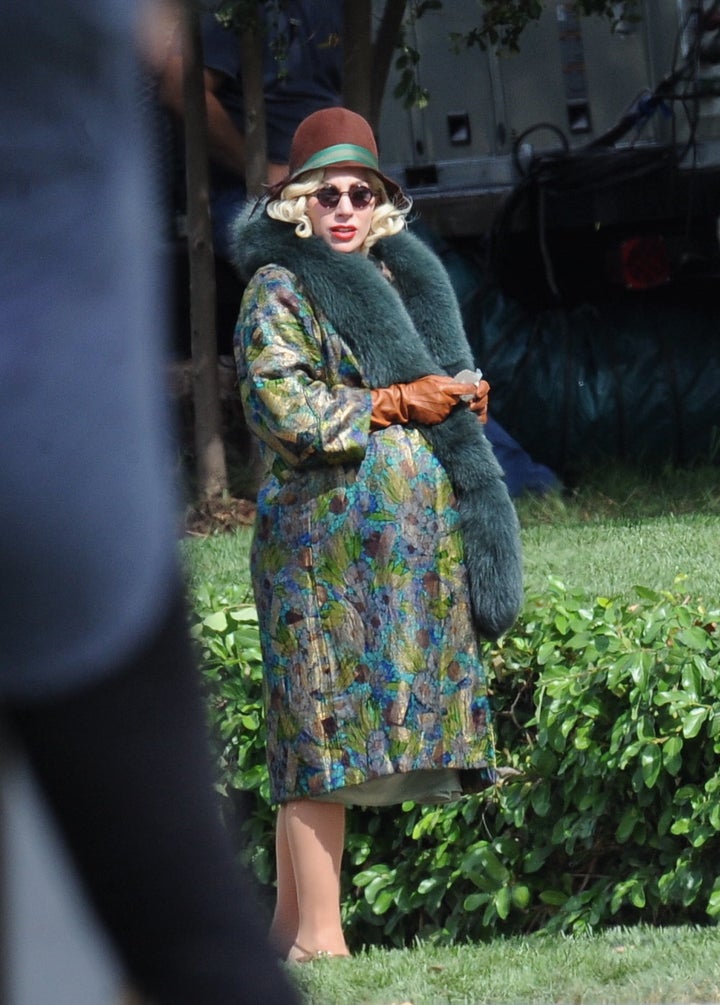 Knowing the Countess' age (111!) and penchant for sartorial drama, it's hard to pin down when this scene is supposed to take place. Regardless, it raises some questions.
Did she lose the baby, thus beginning her obsession with collecting children to fill the hole in her heart? Would co-creator Ryan Murphy and company really go down that tired path?
Did the child survive, and become the first of the Countess' young blood-suckers? 
Was she pregnant while she was still human? It seems likely -- although we can't be sure whether the virus prevents her from bearing children the way it prevents her from aging.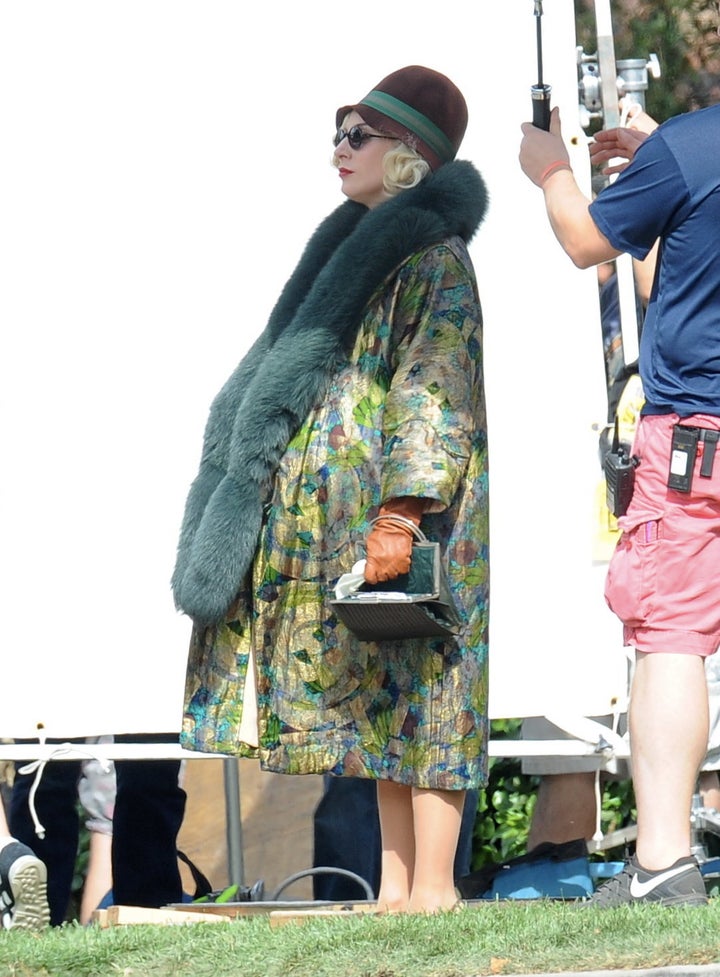 Wednesday night's episode, though, answered some big questions about the children's role at Hotel Cortez.
The Countess, it seems, uses them as a sort of deeply disturbing filtration system, supervised by Iris (Kathy Bates). They drink from their victims, then sit patiently in that clinically white game room while their blood is drawn and handed off to Gaga in a crystal vase. Those infected with the Countess' virus are supposed to avoid blood from "the diseased, the feeble and the polluted," she explained to her newly turned male companion, Tristan Duffy (Finn Wittrock). 
Where recently discarded loverboy Donovan (Matt Bomer) will now get his free supply of purified blood remains to be seen.
PHOTO GALLERY
Celebrity Playboy Covers
For a constant stream of entertainment news and discussion, follow HuffPost Entertainment on Viber.
Calling all HuffPost superfans!
Sign up for membership to become a founding member and help shape HuffPost's next chapter