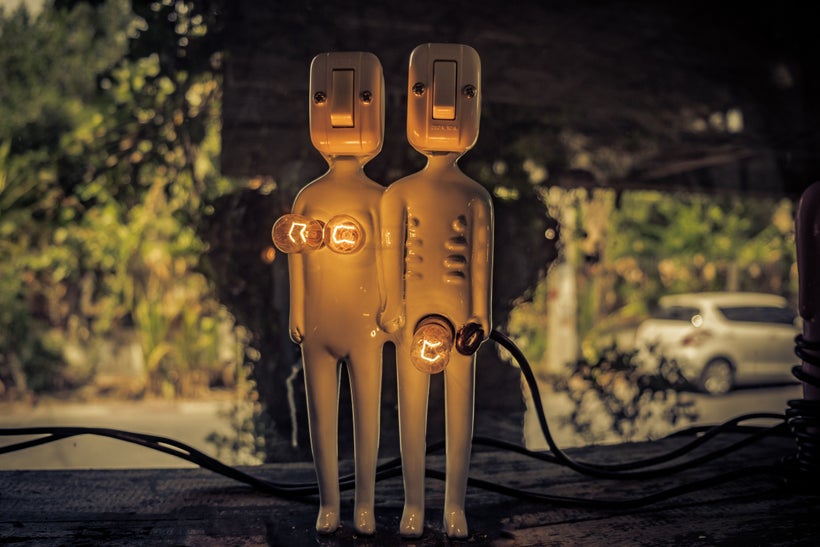 I think we're missing the bigger picture when it comes to AI.
Once again humanity tricked itself into thinking that this time, it's the end. That the looming technological revolution will take over our jobs and wipe us off the face of the earth. It's not surprising, though.
Technophobia is not a new phenomenon. It was a distinctive feature of about every technological shift that we went through in the modern era. People have always feared to be replaced by machines. Yet, the dystopias born out of this overblown collective fear have never turned out to be true.
AI will not render humans a "useless class", nor will it cause social chaos as some futurists suggest. It will revolutionize what has never been revolutionized before — the human itself.
Technology drives everything: economics, politics, demographics. It shapes wars, culture, jobs, history and is an integral part of our society and who we are as a species. However, one part of humankind that technology hasn't yet significantly affected is our cognition.
Until now, our evolution was biological. We've developed additional layers of the brain, upright posture, and other physical attributes to adapt to our ever-changing lifestyle. However, we've reached a point in time where our biological evolution can't keep up with the pace of change.
Look how far humanity has come. What an elaborate and complex world we have built. A world, in fact, that's far more complex than our brains can handle.
This is where AI comes in.
The upcoming paradigm shift is not just a technological revolution. It's an evolutional revolution. It's the biggest shift in human evolution since the dawn of time that will change who we are as a species for good.
AI will not replace humans, nor will it compete with us. Instead, we will utilize and integrate it into our cognition. Our evolution will shift from biological to technological if you will. It's not the computer that becomes super intelligent. It's the human who becomes super intelligent. 
Artificial intelligence-driven brains sound scary. But I can't imagine the future of humanity and AI in separation.
Up to now, technology has made our lives easier, safer, faster, more comfortable. Each innovation has given us the tools to do more with less. Every technological revolution was like the next iteration of scaling human output. But we have never faced a technology that would challenge human cognition, the core of our identity.
This technological revolution will cause even more cognitive dissonance between our biological wiring and the world we've operating in. I don't think we would be able to healthily operate in a super intelligence-driven society, without being super intelligent.
Is it bad? I don't think so. Like the farmer who thought that widespread famine is inevitable before the Industrial Revolution, now we think that our cognition is inevitably static. That the frontiers of human intelligence have been drawn hundreds of thousands of years ago.
The AI revolution will prove us wrong — and for the better. We are just clueless about almost everything beyond the stratosphere of our planet. We have no idea what is time, space, and finally life.
We are entering the era that will be reigned by humankind 2.0 — a more intelligent, more self-aware, more connected, and integrated version of our species that will push the frontiers of our collective knowledge and answer what was long held to be the unknown.
Calling all HuffPost superfans!
Sign up for membership to become a founding member and help shape HuffPost's next chapter
This post was published on the now-closed HuffPost Contributor platform. Contributors control their own work and posted freely to our site. If you need to flag this entry as abusive,
send us an email
.