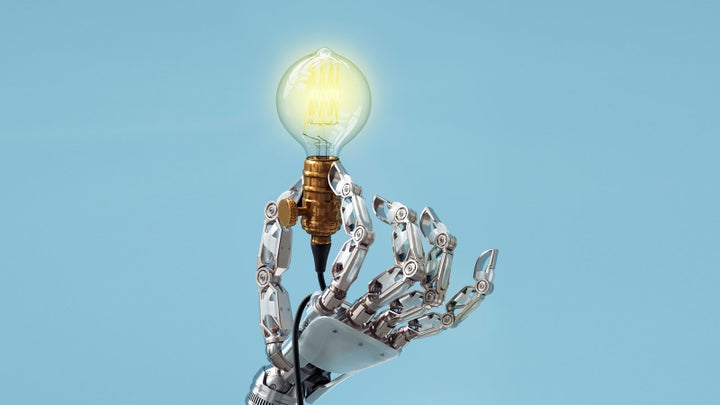 By Doug Randall, CEO, Protagonist
Elon Musk's Recent Statements Highlight Some Narrative Headwinds AI Must Still Overcome
At a recent meeting with U.S. governors, Elon Musk made some hefty criticisms of artificial intelligence. When an interviewer jokingly asked whether we should be afraid of robots taking our jobs, Musk, not jokingly, replied, "AI is a fundamental risk to the existence of human civilization." Those are serious words, from a very influential thinker.
Narratives about AI are buzzing. Some, like Musk, have vocalized concerns over the regulation of AI and its impact on human jobs. The vast majority of industry leaders have been bombastic about the wonders of the technology, while dismissing the criticisms. Eric Schmidt of Alphabet said:
"You'd have to convince yourself that a declining workforce and an ever-increasing idle force, the sum of that won't generate more demand. That's roughly the argument that you have to make. That's never been true…in order to believe it's different now, you have to believe that humans are not adaptable, that they're not creative."
That confidence might not resonate with those who are warier of the threats of AI--a population significant population that is underrepresented in Silicon Valley leadership. Protagonist recently analyzed hundreds of thousands of conversations around AI using our Narrative Analytics platform. Most of what we found was positive techno-friendly Narratives, but there are also very real, deeply held beliefs about AI as a threat to humanity, human jobs and human privacy that need to be addressed.
The State of Distrust
Most companies in the AI space can readily allow that Narratives like "robots will take our jobs" or "AI is a threat to humanity" exist. What they don't know is how much that Narrative rests with their target audience or whether those Narratives are being applied to their own brand. It's often more than they think. Elon Musk is far from alone in his distrust.
As of last year, 10 percent of Americans considered AI a threat to humanity and six percent considered it a threat to jobs, though the former number was declining and the latter was rising. With that in mind, businesses should be aware of the very real risks of being labelled a job-killer. That Narrative might not be as broadly held as some others, but is one of the most emotionally evocative. Fear and anger over outsourced or inaccessible work opportunities played a major role in the last presidential election. It's clearly a topic that resonates with people on a deep level, and if it dictated their vote, it will dictate their feelings about a company.
Our analysis revealed a cautionary finding: the less tech-friendly Narratives about AI have significantly higher levels of engagement than the more positive tropes. That means they're more likely to spread quickly once they are triggered.
Why Tech Companies Should Care
In today's world it doesn't matter whether specific types of AI present a real threat to human jobs or privacy; if they're perceived to be dangerous the businesses behind them could be in real trouble. Negative affiliations could result in anything from investor slowdown, to active boycotts to slowed adoption during critical growth periods.
In Silicon Valley and tech markets, growth rates are particularly important and AI companies often experience surges of enthusiastic early adopters. When AI companies are strategizing for continued growth and allocating resources, they also need to think about how adoption trends might change when their product reaches the broader market. Negative narratives could create significant–even damning–headwinds if they aren't accounted for and addressed directly.
So what can businesses implementing AI do? First, understand the Narrative landscape, then take action by addressing negative beliefs head-on. Of the seven percent of Americans who fear "AI is feeding the surveillance machine", most are in finance, marketing or healthcare. So businesses looking to sell into those fields should emphasize privacy in their marketing. Companies worried about being affiliated with job disenfranchisement should advocate ways they create opportunities.
It's okay to relish in the excitement of innovation; 69 percent of the the mentality around artificial intelligence is positive: it's rich, it's exciting, it's transforming business as we know it. AI-using companies can and should participate in that shared glow. They just can't ignore or laugh off those other Narratives as they do so. Especially with people like Musk chiming in.
Doug is Founder & CEO of Protagonist which is a high growth Narrative Analytics company. Protagonist mines beliefs in order to energize brands, win narrative battles, and understand target audiences.
Protagonist uses natural language processing, machine learning, and deep human expertise to identify, measure, and shape narratives. Doug has lectured on a number of topics at the Wharton School, Stanford University, and National Defense University; his articles on future technology trends have appeared in the Financial Times, Wired, and Business 2.0. He was previously a partner at Monitor, founder of Protagonist and co-head of the consulting practice at Global Business Network (GBN). Before that, he was a Vice President at Snapfish, a senior consultant at Decision Strategies, Inc., and a senior research fellow at the Wharton School.
Popular in the Community