The Serpentine Gallery in London's Hyde Park unveiled their annual pavilion at a press conference last Thursday.
This year's pavilion is the twelfth commission in the Gallery's annual series and has been presented as part of the London 2012 Festival. Dug into the ground of the gallery's front lawn, a cork-clad interior houses 12 columns which in turn support a floating platform roof that collects water above the ground.
In the notable design partnership of Herzog & de Meuron and Ai Weiwei, art and architecture have been brought together. However, the 54-year-old Chinese artist and human rights activist is still unable to leave his homeland due to his arrest and detention last year. The team, who previously worked on the Beijing National Stadium for the 2008 Olympics, had to conduct their meetings over Skype.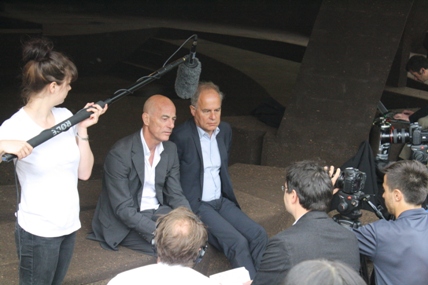 Commenting yesterday Pierre de Meuron stated that, 'artists are like the final seismographs of what is happening now. I think they are the ones who think now but project into the future'.
Ai Weiwei was only able to send a filmed statement that was aired at the press conference. He commented, '...I am always very interested to put art, design, architecture and social change together to make new possibilities. [..] We made a study to dig into the meaning of this total act and from that a very interesting result came out, which I think gives this pavilion a new meaning'.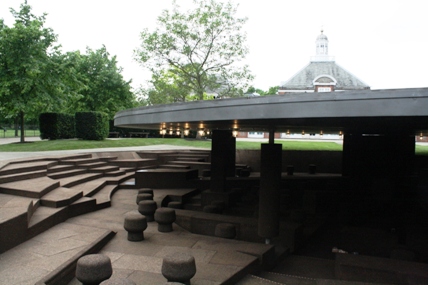 The pavilion will be open to the public from 1st June to 14th October at The Serpentine Gallery Kensington Gardens, London..
Crane.tv App now available for Nokia devices from the OVI Store
REAL LIFE. REAL NEWS. REAL VOICES.
Help us tell more of the stories that matter from voices that too often remain unheard.