Just days after Ai Weiwei's long-awaited return to Twitter, the celebrated Chinese artist appeared to break his legally-imposed media silence by tweeting about his imprisonment earlier this year.
In three tweets, timestamped around midnight Beijing time on August 8, 2011, Ai told stories about fellow detainees and named several people who suffered because of his detention. Here are @aiww's tweets with the most recent on top, as translated by Emmeline Zhao of the Huffington Post:
Today I saw Liu Zheng Gang. It was the first time he discussed being detained, rose his right hand and said: Reporting to supervisor, I want to drink water. He shed a tear ... suffered a heart attack while detained, almost died.
For a while, we're detained in the same spot. I heard there's another bearded artist coming in, never thought it would be him
Because I've been detained against the law, Liu Zhen Gang, Hu Ming Fen, Wen Tao, Zhang Jin Song, innocently bore/suffered *huge* mental ravaging and physical torture.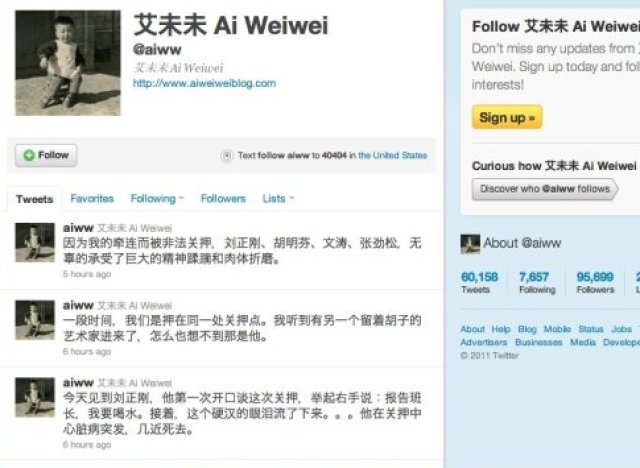 There has been no official response so far, but updates will be appended here as the Chinese day begins.
Ai was released on bail June 22, and the bail conditions were quite strict. The BBC reported that, among other restrictions, Ai would not be allowed to leave Beijing without permission. CNN Wire quoted Jerome Cohen, adjunct senior fellow for Asia studies at the Council on Foreign Relations, who said that under Ai's bail arrangement, the artist had "lost his freedom of speech" for at least a year." Cohen continued,
"He will not soon again be on Twitter, Facebook, television, take part in fora, etc. He's got to keep quiet and behave according to the criteria of the Chinese police for the foreseeable future. He's not the only one. This has happened many times before."
Ai's Twitter and Google+ followers have given him a warm welcome, but the triumphant return has been taken with a grain of salt. Until the recent Twitter activity, Ai had kept his online communications more subdued, per his bail conditions.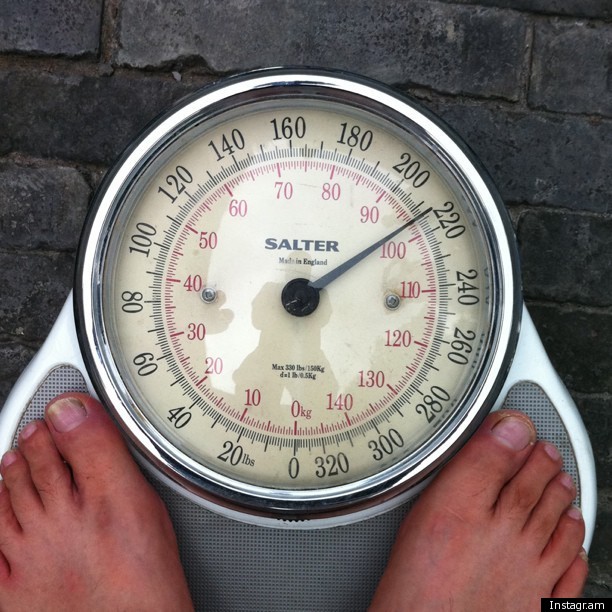 He ended the week with a series of benign, if somewhat cryptic, tweets. Having lost weight during his detention, he wrote, "Lunch ten dumplings, regained 3 kg" and "Five cloves of garlic." He also tweeted a picture of a scale reading 97kg (214lb).
Calling all HuffPost superfans!
Sign up for membership to become a founding member and help shape HuffPost's next chapter