Over the weekend, well known Chinese artist and dissident Ai Weiwei uploaded photographs to Instagram and Twitter revealing the existence of previously hidden listening devices planted in the walls of his Beijing art studio.
"There will always be surprises," Ai wrote alongside the following image, posted on Sunday.
In an Instagram video also uploaded on Sunday, a person can be seen lighting firecrackers in a bin next to the device. The accompanying text reads: "Can you hear this?"
The hidden recorded devices were likely in place since 2011, when Ai was arrested and detained by the Chinese Authorities for 81 days without ever being charged with a crime. The artist and activist, the subject of the 2012 "Never Sorry" documentary, was targeted because of his vocal opposition of the Chinese government and its oppressive censorship.
"This is an effort by the government," Nicholas Bequelin, Hong-Kong based China researcher for Human Rights Watch, said at the time of Ai's arrest, "to redraw the lines of permissible expression in China, to restrict the most outspoken advocates of global values."
Ai's work is often inspired by invasive and oppressive instances of government surveillance not too different from this. In 2012, marking the one year anniversary of his arrest, Ai adorned his home with web cameras documenting and playing his life on a live feed for 24 hours a day. When surveillance cameras were hung outside near his studio, he adorned them with lanterns.
Will this discovery once again rouse Ai to embark on a new and timely art project? Consider our fingers and toes crossed.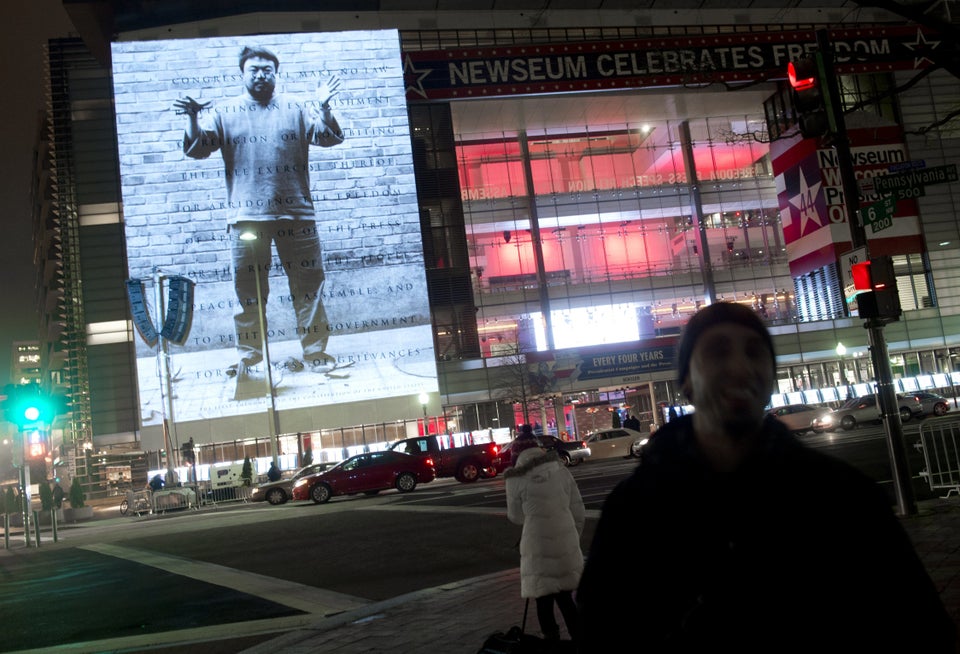 Ai Weiwei
Popular in the Community