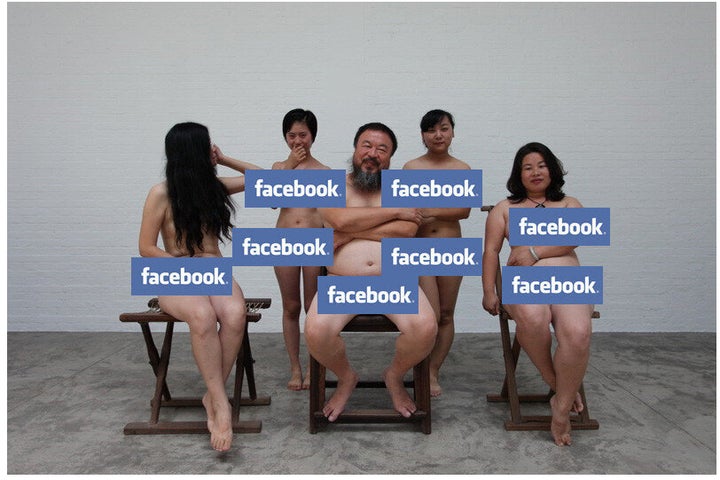 As the director of the upcoming documentary feature "Ai Weiwei: Never Sorry," I spent several years filming with the rebel artist Ai Weiwei, now internationally known for his 81-day illegal detention by the Chinese government earlier this year. The film offers an inside look at how Weiwei finds creative ways to respond to the challenges of his society and promote freedom of expression. It's almost finished and headed for a world premiere at the Sundance Film Festival in January.
Last week Chinese police raised the specter of pornography charges again against Weiwei, questioning his assistant about images that have been online for over a year now. HuffPost covered the story here, as well as most major international news outlets. The Guardian even published the photos uncensored.
Since I had these images as part of my film's archive, I wanted to share them with our Facebook followers so they could judge for themselves whether these are the images of a pornographer. I posted them Friday night, and to underscore Weiwei's own point, I named the Facebook album "Nudity is Not Pornography."
By Saturday morning one of the photos was removed and I was sent a warning reminding me about Facebook's "Community Standards." I was uncomfortable taking the other images down, considering they are tied with a film about an artist fighting for freedom of expression... but I did not want Facebook to take down the page. So I censored the photos, using Facebook logos to block out the "naughty parts."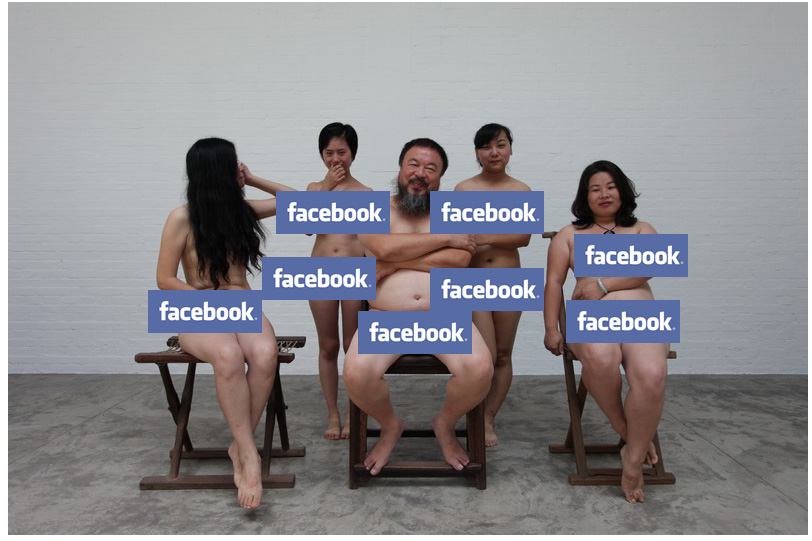 Then Tuesday morning my personal account was disabled without any notice or further details. I appealed the action and a member of the press even made an inquiry to FB on my behalf. Miraculously, a few hours later my account was restored and the fan page itself is still up at www.facebook.com/awwneversorry. I am still waiting for any response or explanation from Facebook.
Nudity is not always pornography, and censorship is not only about government. Considering that I complied with Facebook's "Community Guidelines" as soon as I was warned, I am left guessing about why my personal account was disabled. Could it be that it was an automatic action that is taken whether or not a warning is heeded? Was it retribution for using Facebook's logo to highlight their censoring of the images?
Either option doesn't look great for Facebook. The danger of an unthinking policy, or enacting policy in an unthinking way, is it invites comparisons like these: "Facebook mimicking Chinese censors kills @aliklay's acct for nudity" - by @jeffjarvis; and "Facebook deleting naked pictures of Ai Weiwei - interesting to see how they agree on censorship with Chinese government." -by @kinablog (China correspondent for Danish newspaper Berlingske).
Today Ai Weiwei said in a livechat on MSNBC, "In 10 years China will be a very different society." That will no doubt be in part due to the Internet, technology and social media. But today I'm also left wondering -- what kind of social media do we want leading the way?
Calling all HuffPost superfans!
Sign up for membership to become a founding member and help shape HuffPost's next chapter