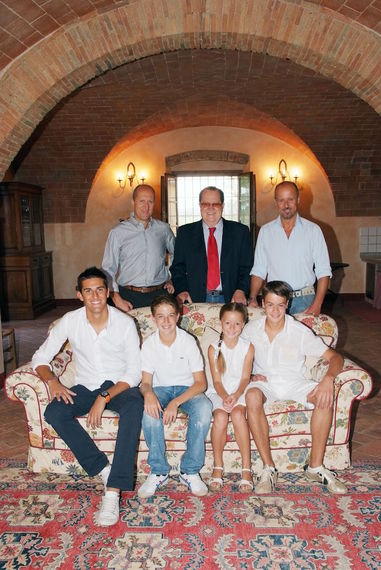 You can tell from his enthusiasm and energy that 26-year-old Elia Pellegrini (far left) must have made a great pro soccer player in the Italian Leagues before joining the family business in Bolgheri, a region famous in the past for cheap Chianti and, more recently, for extravagantly priced "Super Tuscan wines," a hyped name that the better wine producers of the region now disdain.
Over dinner at NYC's Lincoln Ristorante, Elia said, "Our family is fourth generation here and we are the only ones left who are from Bolgheri," despite there now being nearly forty members of the Bolgheri Consortium, spread over 2,650 acres. "The Consorzio Bolgheri is mainly for the protection and the promotion of the Bolgheri DOC."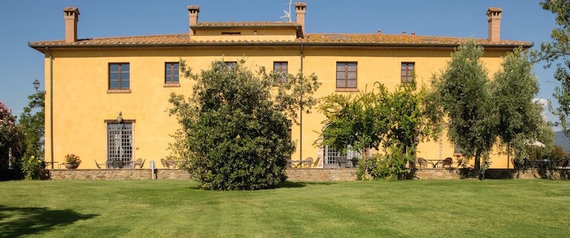 Indeed, so many outsiders--even from outside Tuscany--bought up land in order to capitalize on the Super Tuscan surge of the 1990s that today, according to Pellegrini, "There's no longer any profit in building a new winery in Bolgheri. It's become far too expensive. Only because we have been here a long time can we afford to buy two hectares recently in which to plant cabernet franc and petit verdot. We will also have a new agrotourism villa in 2018--six rooms where people may stay and eat and drink--along with an aging cellar and vineyards."
Under their Aia Vecchia ("Old Barn") label, the Pellegrinis produce four wines, three reds and one white, made from two estates comprising 118 acres, with 74 acres under the Bolgheri DOC by winemaker Nicolo Scottini.
Tuscany is not known for its white wines, but I find Aia Vecchia's Vermentino 2014 ($12), made from 95% vermentino and 5% viognier for its aromatic effect, is one of the most delicious made in the region. It's fruitedness and good acid make it fine for an aperitif, for it is very fresh, spending four months in stainless steel, none in oak barrels, and two in bottle. It is made to be enjoyed right away, especially with a platter of Italian salumi and Prosciutto, or scampi cooked in the wine itself.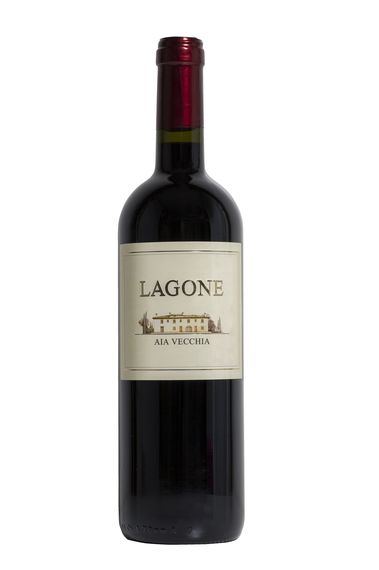 Lagone 2013 shows far more character and depth that its modest $15 price indicates. The blend of 60% merlot, 30% cabernet sauvignon and 10% cabernet franc ages for 12 months in oak barriques, developing wood and tannin but, because it is mostly merlot, it has a soft ripeness that makes it perfect for autumn dishes and most robust pastas like lasagne alla bolognese as well as a grilled veal chop. Its components will remind you of a very fine wine from France's Saint-Émilion region.
Aia Vecchia's top-of-the-line red, Sorugo 2010 ($35), made from 50% cabernet sauvignon, 30% merlot, 15% cabernet franc, and 5% petit verdot is labeled merely as "Bolgheri Rosso Superiore," which barely hints at its complexity and elegance. Aged in new French oak for 18 months, then in bottle for another year, the wine's body comes from the cabernet sauvignon, the merlot mellows the wine, the cabernet franc gives it further depth, and the petit verdot provides aroma and a nice cut of acid that knits it all together. It is as a red wine highly suited to dishes like rack of lamb, Prime rib of beef, and winter's game dishes. Decant this wine in the vicinity of sliced white truffles, and you may faint from the perfume ofthe marriage.