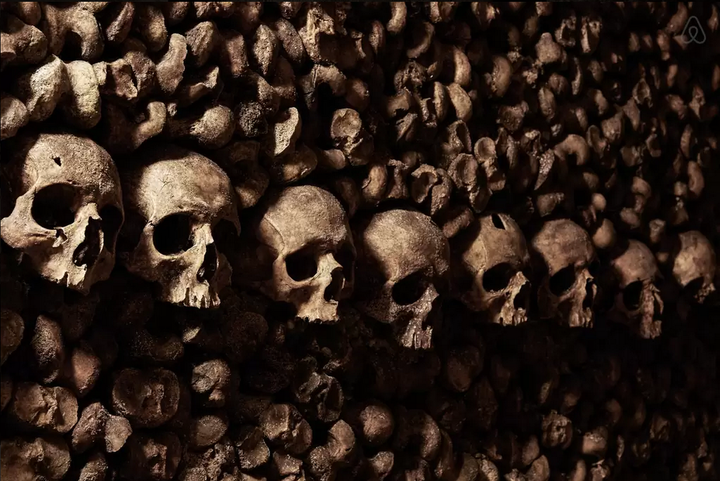 If all those Donald Trump costumes this year aren't scary enough, consider AirBNB's once-in-a-lifetime contest to spend Halloween night in the Paris Catacombs -- a massive, bone-lined tomb where six million people are buried.
"Looking for a change from the usual Halloween festivities? Escape the pint-sized pirates and mini goblins in the world's largest grave," the travel website promises. 
The lucky winner and a guest will be allowed to wander the catacombs, enjoy a private concert and have dinner in the creepy, cavernous setting.
The prize package includes a visit from a storyteller. There's a bed, but no television or Internet, so you can't watch "Tales From the Crypt," but you can actually tell tales from the crypt.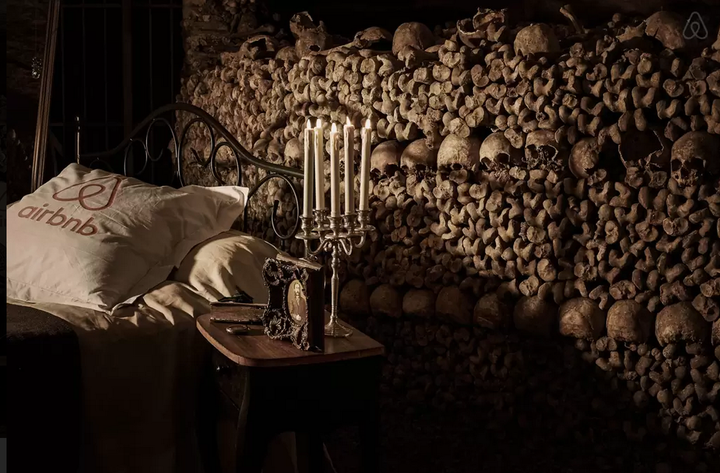 The winners will be the first people ever to stay overnight in the catacombs ... other than those 6 million cadavers, of course.
Sixty-six feet below ground, the catacombs are part of a larger network of tunnels beneath Paris originally built to mine limestone and gypsum.
"The remains of more than six million people were gradually moved below ground in the late 18th and mid-19th Century as overcrowded graveyards in Paris were closed because of public health concerns," BBC reports. "This included the belief that wine and milk was going bad because of the decomposition of bodies in the city."
But there's a trick to this treat. Some unhappy people are accusing Paris mayor Anne Hidalgo of "desecrating the catacombs," according to French website Le Figaro. The mayor responded to the criticism by saying the money will finance part of the work necessary to maintain the famed tomb. AirBNB may have paid up to €350,000 ($397,855.50) to private use of the space, AFP reports. 
Entrants must each write an essay explaining why they're brave enough to embrace the stay, due Oct. 20. 
Calling all HuffPost superfans!
Sign up for membership to become a founding member and help shape HuffPost's next chapter