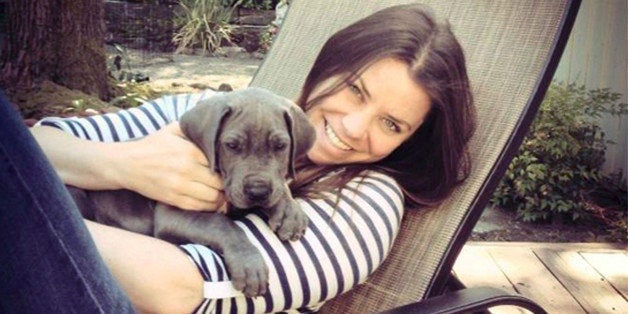 Brittany Maynard's youthful pizzazz and Diane Rehm's gravitas as a public radio host have in the last year vaulted the issue of aid in dying, or assisted suicide, into public consciousness without the creepiness of Jack Kevorkian's jerry-built suicide machine in the 1990s.
Ms. Maynard, 29, was widely pictured beaming and cuddling her dog after moving from California to Oregon, where the Death with Dignity Act was passed by voters in 1994, upheld by the courts in 1997 and implemented with elaborate safeguards and none of the feared slippery-slope results for 16 years. It is there that Ms. Maynard died as she had wished, in her own bed, her husband and mother at her side, with a barbiturate legally prescribed by a physician.
By contrast, Ms. Rehm, 78, found herself unable to honor a pact with her husband of 54 years, when Parkinson's disease robbed him of the ability to walk, feed and toilet himself and he declared he was ready to die. But Maryland law does not permit that and the best doctors could offer him was the legal right to stop eating and drinking, which killed him in 10 days, a ceremonial moment his wife missed by 20 minutes because she'd gone home to shower.
Oregon (along with Washington, Montana, Vermont and New Mexico) is one of five states that currently allow physicians to assist the dying; Maryland among the 45 that do not. Two pending cases in state court were filed in February in New York and California, which would swell the number of eligible Americans nearly five-fold, and legislation is in the pipeline in 15 states, plus the District of Columbia. Arguably, as with gay marriage, the right to die chronicled by Retro Report in this video, is poised to be the next social movement that sweeps the map.
But it hasn't yet, with opposition driven largely by the Roman Catholic establishment and the disability rights community. The first group upholds sanctity of life, as it does with abortion. The second worries about pressure, from within and without, to get out of the way, stop being a burden, financially and emotionally.
For now, the most effective exit strategy is the one used by Rehm's husband, and Michael Marasco, whose pain from bone cancer could not be managed by Dr. Timothy Quill, one of the nation's palliative care experts and plaintiff in a losing 1997 Supreme Court case, and the current state case in New York. It is known in end-of-life circles as VSED, or voluntary stopping eating and drinking, a clunky acronym designed to avoid the words "starvation'' and "dehydration'' and the same contentiousness that has politicized the language of the larger movement, with "aid in dying'' polling better than "assisted suicide'' in both Gallup and Harris surveys.
This is the way my mother died -- by choice, after much research that we did together, in a nursing home that both permitted and facilitated the process and after 13 days with little demonstrable suffering. Indeed, although she could not speak -- the last indignity after a long series of all-but-imperceptible strokes that also left her paralyzed and incontinent -- we communicated, using an alphabet board, until two days before her death. Dr. Quill, whom I had written about many times as a reporter for the New York Times and whose books my mother and I read together in preparation, told me later that given the fact she wasn't dying (as both Ms. Rehm's husband and Mr. Marasco were), she must have been a woman with ferocious will.
And what do I mean by not "dying?" Each of the little strokes --- known as TIAs or "transient ischemic attacks'' --- had been so minor as to be evident only in the damage they left behind and showed no signs of escalating into a major event. Her heart and lungs were sound. She was cognitively intact and did not have cancer. Her primary nurse, religiously opposed to my mother's decision, wept and said to me, "Jane, you can't let her do this. She could live for six more years.'' My answer, chilled by creaking gears of the Hoyer lift, was "Is that the good news or the bad news?" And it wasn't for me to decide anyway. This was my mother's life and, given the circumstances, she no longer wanted to live it.
I don't know what the hardest part was for her, although I imagine it was fear of what lay on the other side. For me it was being told by the professionals it would take a week and then, guilty at my own impatience, all but watching the hands move on the clock for the remaining six days. I wondered if someone might be giving her ice chips when I left the room to go to the bathroom. I hired a private duty aide, one we had used before, to be on ice chip patrol and also keep me company.
The lesson for me was a consoling one. This was a death I could handle when my own time came. Alas, it is only legal if you are mentally competent, but I have added so many codicils to my will that my lawyer actually thinks that I (or more accurately my health care proxy) would win without a court battle. Would I prefer to live in a state that permitted physician assistance? You bet. But even if I did I'm not sure which I'd choose. I like that my mother could have changed her mind. I liked those two weeks we had together, entirely without pretense, both certain what the outcome would be.
I also liked that humor kept finding ways to make us laugh, family and professionals alike. One morning, seated outside my mother's room on a couch with Hudson River views, from the George Washington to the Tappan Zee Bridge, I idly observed the woman next door, in far better shape than my mom, sitting in her wheelchair watching "Jeopardy'' on TV. Then without even a sigh, her chin dropped to her chest and she was dead, with no fuss and bother. According to protocol, the floor nurse called the rabbi, who sped up the elevator and around the corner, crestfallen to see my hallway perch and what it signaled.
Our eyes locked in silent acknowledgement.
"I must have told the angel of death the wrong room,'' the rabbi said, looking from 606 A to 606 B. "When I get back to my office I'll call and tell him the right address.''
Jane Gross is a retired New York Times correspondent, the founder of the paper's "New Old Age'' blog and author of "A Bittersweet Season: Caring for Our Aging Parents - And Ourselves'' (Knopf, 2011; Vintage 2012.)
Calling all HuffPost superfans!
Sign up for membership to become a founding member and help shape HuffPost's next chapter