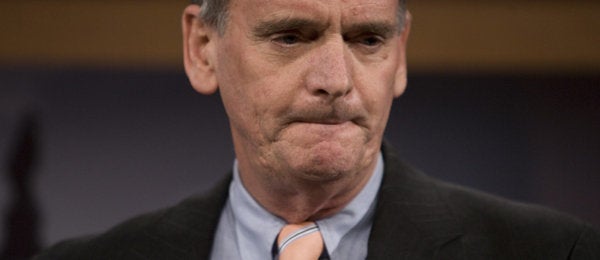 Judd Gregg's withdrawal as Commerce Secretary nominee has left aides to President Obama feeling burned in their bipartisan outreach, the Washington Post reports.
Senior Obama officials portrayed the latest personnel debacle as reflecting badly on Gregg alone, insisting they are still on course to change the tone in Washington and implement the president's policies. But aides acknowledged that it is now clear that Obama has not been rewarded for reaching across the aisle, and they said he feels no imperative to replace Gregg with another Republican.
Obama himself has made public his surprise at Gregg's move. In an interview with the State Journal-Register, the president said "It comes as something of a surprise, because the truth, you know, Mr. Gregg approached us with interest and seemed enthusiastic."
However, Obama also joked about the news Thursday night at a dinner celebrating Abraham Lincoln's bicentennial.
Senate Minority Leader Mitch McConnell told the Post he expects Gregg to receive a "standing ovation" when he walks into the next gathering of the Senate Republican Conference.

Popular in the Community