 It is an HIV epidemic, and Latinos are in its epicenter.
While latinos represent 16 percent of the total U.S. population, they currently make up 20 percent of the new HIV infections. This disproportional representation is raising red flags and forcing some to embark on educational initiatives with a goal to empower the community.
According to the Centers for Disease Control and Prevention, in 2009 Latino men accounted for 79 percent of new infections among all Hispanics, two and a half times higher than white men. Meanwhile, Hispanic women accounted for the remainder 21 percent, more than four times that of white women.
But there is still so much more to do, taboos and stigmas must be broken. Guillermo Chacón, President of the Latino Commission on AIDS, believes there has to be an open conversation about the subject, in order to make others more aware of how HIV is really transmitted and what they can do to have safer sex.
In an interview with The Huffington Post, Chacón discusses what are the major factors that lead Latinos to contract the virus and the main obstacles that this community faces when fighting against it.
What are the major factors that lead to HIV/ AIDS among Latinos?
There are many factors that contribute to the disproportionate impact of HIV/AIDS among Latinos. Stigma and lack of education around sex and safe sex practices are major contributors to the epidemic. Additionally, the lack of access to clean syringes for folks who use injection drugs, which is a major issue in Puerto Rico, for example, also contributes to the epidemic among Latinos.
Which are the sectors within the Latino community that faced the greatest risk of infection?
Looking at the most recent data, we see that Latino men who have sex with men (MSM) and Latina women are the most impacted by the epidemic. Additionally, injection drug use is a major factor to the epidemic in some parts of the US and territories, like Puerto Rico.
What stigmas are more prevalent in the Latino community regarding HIV/ AIDS?
Like in every community, stigma is a major obstacle in addressing the HIV/AIDS epidemic for Latinos. Talking about HIV and safe sex is still very difficult, and we need to promote more education around both of these subjects so that people are aware of how HIV is transmitted and what they can do to have safer sex. Homophobia and transphobia are also major obstacles to address HIV/AIDS, and in order to adequately address the epidemic, we must ensure that we also advocate for LGBT rights and acceptance in all of our families.
What challenges Latinos face when fighting against HIV/ AIDS?
For HIV positive Latinos, there are many challenges to making sure that they live healthy lives. Treatment for HIV is very expensive, and Latinos are the most uninsured racial/ethnic group in the US. Making sure that Latinos have access to health insurance is a major priority. In addition to that, we need to make sure that Medicaid, Medicare, and private health insurance provides adequate and affordable coverage to the treatments and services that are needed to ensure HIV positive Latinos can live healthy lives. Additionally, there are some challenges with HIV testing.
For Latinos that live in rural populations, access to HIV testing can be more difficult. Also, according to the CDC, 42% of Latinos develop AIDS within 12 months of testing positive. Greater access and awareness of the importance of HIV testing is critical to making sure people know their status. Lastly, Latinos are an emerging population in many states in the South, where there is less infrastructure to address HIV and AIDS compared to places like New York or California.
What other tools are needed in the Latino community to proper tackle this epidemic?
Thanks to many different advances in HIV/AIDS research and treatment, there are many new tools at our disposal to address the epidemic. Two recent major breakthroughs, Pre-Exposure Prophylaxis (PrEP) and the availability of over the counter HIV-testing, are seen as two potential game changers for the epidemic.
PrEP enables HIV negative people who are at the highest risk of becoming infected with HIV to take anti-retroviral medication, which would significantly reduce the rate of transmission of the virus. Over the counter HIV-testing can empower people to get testing in the privacy of their own home, which would be crucial for Latinos since, according to the CDC, Latinos are more likely than any other group to develop AIDS within 12 months of testing positive for HIV, meaning that they are getting tested in later stages of the disease.
Additionally, we must ensure that Latinos, who are more likely to be publicly insured or uninsured, have access to culturally relevant and affordable health insurance so that they can get the care that they need to stay healthy. It is essential for advocates within all 50 states and territories to hold their state legislators accountable to implement the Affordable Care Act, which will increase the amount of Latinos who have health insurance significantly.
Take a look at some facts about HIV among Latinos.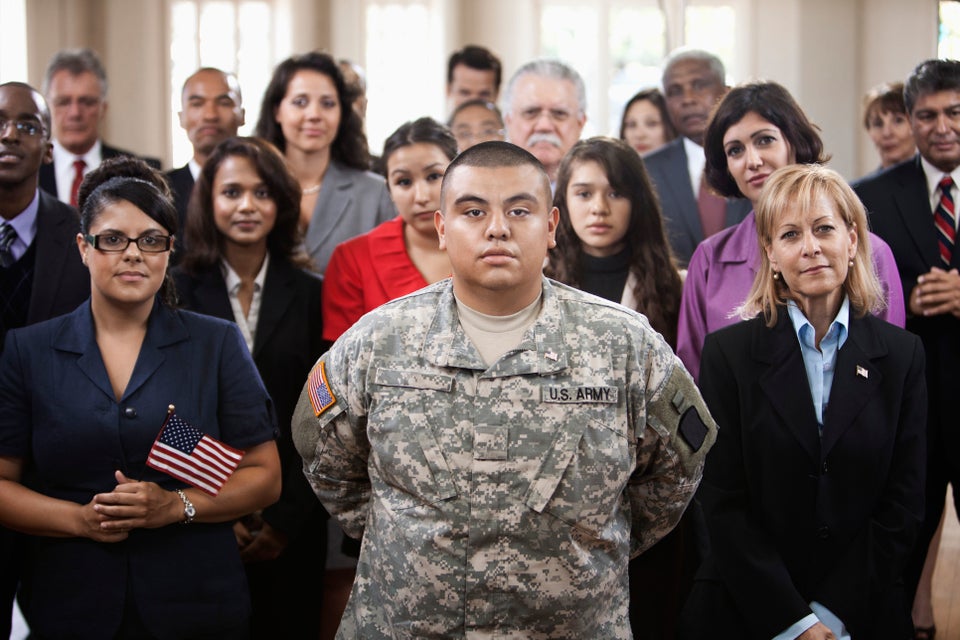 AIDS Among Latinos In The U.S.
Popular in the Community