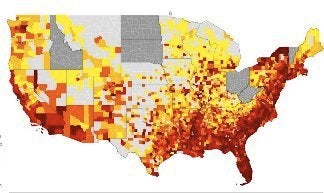 Three decades ago this week, the first federal announcement on AIDS was released. As the first handful of patients arrived in hospitals, researchers and physicians struggled desperately to make sense of the new disease.
Since those early days, many advances have been made. Scientists have developed new drugs that can help control the virus. And earlier this year, Timothy Ray Brown, a Berlin man who received a stem cell transplant, says he became the first person to be cured of HIV.
But the epidemic continues.
More than one million people in the U.S. are currently living with HIV, according to the Centers for Disease Control and Prevention, and nearly 20 percent of those people currently living with the virus don't know their status.
Part of the problem, argues Patrick Sullivan -- an associate professor of epidemiology at the Rollins School of Public Health at Emory University -- is that information about the epidemic has not always been presented in a way that is easily digestible.
"The data that tells us about how many people are living with an HIV diagnosis and how that's distributed across the country tells a really strong story about how we can best address the epidemic," Sullivan said. "Usually, though, that lives in a big, thick report."
Now, the researcher and his colleagues at Emory hope to address that problem. This morning, they launched AIDSVu, a new, interactive map showing the number of people living with an HIV infection in the U.S. down to the county level.
The goal, Sullivan said, is both for community planning groups to have a fresh look at the data that they can use in planning their public health efforts, as well as to give individuals a clearer sense that AIDS continues to be a problem and is no longer a bicoastal, urban epidemic.
"This is now affecting every area of the U.S. and this map should remind people of the urgency of the situation," he said.
Researchers used data obtained by the CDC's national HIV surveillance database. It will be updated annually as new CDC figures are released, although additional information about testing sites and other community resources.
Sullivan added that people living in darkly shaded areas -- i.e., areas like parts of North and South Carolina and Georgia where the number of people living with HIV is high -- should not necessarily become alarmed or fearful.
"People living in darkly shaded areas should remember that their risk is within their control," he said. "By knowing their HIV status, by using condoms, they can minimize that risk."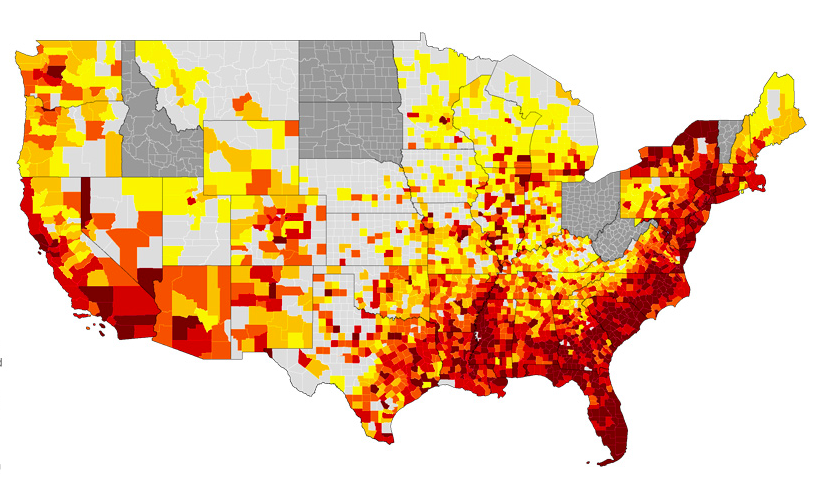 Credit: AIDSVu and the Rollins School of Public Health at Emory University