Today is World AIDS Day. On this day we pause and remember the 35 million brothers, wives, mothers, lovers, friends, sons and strangers that we have lost to the world's deadliest pandemic.
It is also the day we recommit ourselves to ending this stain on our history. Humanity's weaknesses – blame, shame, greed, and the like – have permitted the epidemic to flourish far too long and today we say, "enough!"
Yes, we say that every year. But today the reward for our perseverance is the genuinely hopeful progress of recent years, and the explicit path before us to an AIDS-free future.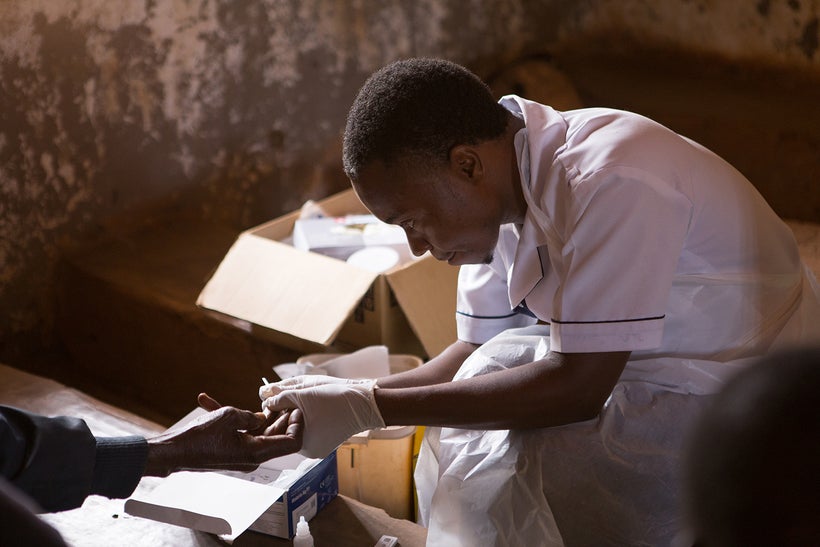 UNAIDS, the policy coordinating body of the global AIDS response, has made it very clear that such a future is achievable: If, by 2020, we can identify 90% of the world's HIV cases, move 90% of them onto anti-retroviral treatment, and achieve viral suppression in 90% of those treated, the epidemic will collapse. The 90-90-90 rallying cry was issued three years ago to shrugs of "impossible", or, at best, "easier said than done." But the progress to date has changed that attitude.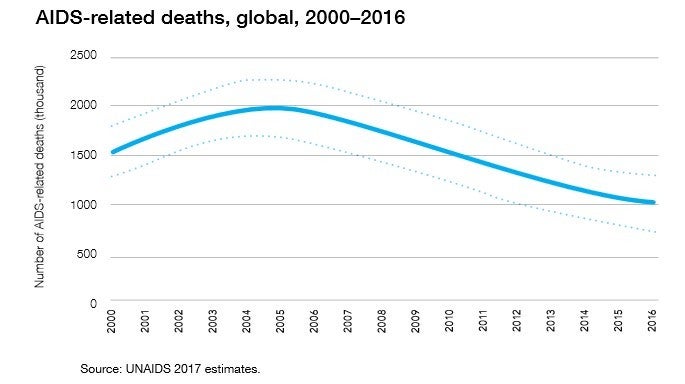 A story that is powerfully explained by the global expansion of access to antiretroviral medication since the mid-2000s: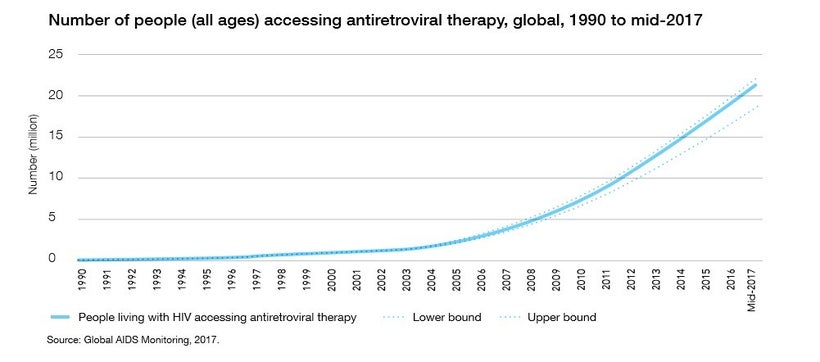 As people get tested and moved onto treatment, the number of HIV cases that result in recurring illness and death declines precipitously. That is the point of the first two 90s. For example, we recently met Margaret, a 34-year-old single mother of five children, since her husband died five years ago. She runs a small maize-roasting business that helps her support her family and lives in southern, rural Malawi where 1 in 6 adults is HIV+. When she heard about the GAIA mobile health clinics, she welcomed the opportunity to get tested for HIV. She was found positive and two days later started on ART. Margaret is a terrific example of "test and treat." She started on treatment before experiencing immune system compromise and, therefore, could maintain her normal activities including running her business, caring for her children and keeping them in school.
Which brings me to the third 90 (viral suppression), offering the path to end the spread of the virus. When achieved (and it is achieved in most cases where the ART regimen is adhered to), the person will no longer risk transmitting the virus to others. That is, they will become non-infectious.
You can see the faces of progress, like Margaret's, in GAIA's new short film, AIDS Isn't Over... But it Could Be. For World AIDS Day, I encourage you to set aside the ten minutes required to watch it here.
The progress is very encouraging, but the window of opportunity won't be open indefinitely. As Michel Sidibe, Executive Director of UNAIDS, has said: "We have bent the trajectory of the epidemic. Now we have the opportunity to break it for good…"
Calling all HuffPost superfans!
Sign up for membership to become a founding member and help shape HuffPost's next chapter
This post was published on the now-closed HuffPost Contributor platform. Contributors control their own work and posted freely to our site. If you need to flag this entry as abusive,
send us an email
.