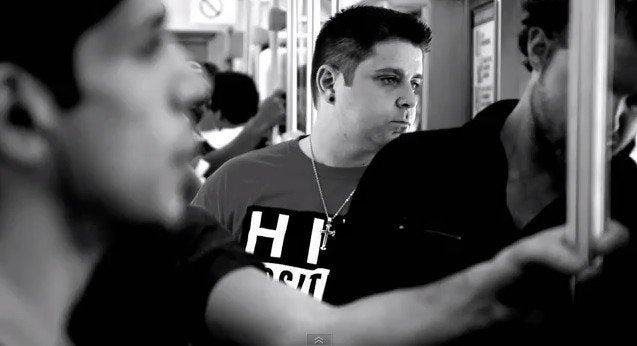 This week my hometown of Chicago is hosting the 2011 U.S. Conference on AIDS, bringing together leading researchers, activists and social service providers to build and strengthen the national fight against HIV and AIDS and to ensure ongoing support for those impacted by this disease.
This year's conference is pivotal as we are now closer than ever to finding a cure, but at the same time, we are facing new challenges in our shared fight as the economy continues to falter and infection rates continue to rise.
It has now been 30 years since AIDS was first recognized. Little was known of the disease then except that it was targeting and killing gay men. In fact it took another year before the new disease was named acquired immune deficiency syndrome, or AIDS. It wasn't until a year after that that doctors recognized HIV as the virus that caused AIDS.
As we slowly began to learn more, infection rates climbed -- particularly among gay and bisexual men. I personally watched close friends who were healthy and vibrant waste away and die within the span of a few weeks. In the midst of this calamity, our elected leaders turned a blind eye -- President Reagan refused to publicly address the issue until 1987.
Religious leaders like Jerry Falwell claimed that AIDS was "the wrath of God upon homosexuals." The Lesbian, Gay, Bisexual and Transgender (LGBT) community pushed back. We united, we organized, we spoke up and we made a difference. We made certain the nation -- and the entire world -- knew what was happening and that AIDS was a challenge that we must all fight together.
Three decades later we are in a much different place. By working together, we've made real progress. Even still, we've lost nearly 30 million people -- of all sexual orientations -- along the way and today in the U.S. an individual is infected with HIV every 9 ½ minutes.
We now have medicine that will enable those with HIV to live long and healthy lives. But there are too many people who do not have access to these life-saving drugs. And according to the Centers for Disease Control and Prevention (CDC), nearly one in five Americans who are living with HIV are unaware of their status.
We have innovative, successful prevention programs that are helping stem the rates of infection. But the CDC recently released numbers showing infection rates for gay and bisexual men -- especially Latino and African American men -- are still on the rise.
Add to these challenges an economic downtown that has forced organizations to cut back programs or close their doors entirely. As a result, entire communities no longer have access to the resources and testing facilities that will save lives.
These next few years are the most critical yet in our long race to a cure. We are closer than ever but with these new challenges, we have even more work to do. The LGBT community and our allies must sound the alarm again, just as we did nearly 30 years ago. This week's conference is doing just that as it is drawing new attention to this ongoing fight.
But you don't have to be in Chicago to make a difference. There are three simple steps you can take in your own community. First and foremost, know your status. Get tested. If you don't know where you can get tested, call our Hotline at 1-800-AID-AIDS (1-800-243-2437). Our trained staff can help you find a nearby testing provider.
Second, know the facts. Even though it's been 30 years, there is still a great deal of misinformation. A good place to start is this page from the U.S. Department of Health and Human Services which provides basic facts and history about HIV and AIDS.
Last, but not least, donate to your local HIV and AIDS service provider. If you can't make a monetary donation right now, consider donating your time as a volunteer. Three simple steps we can all make that will in turn make a world of difference.
Thirty years later, the battle against AIDS is still raging. We can win. Together, we will.

Support HuffPost
The Stakes Have Never Been Higher
Related
Popular in the Community