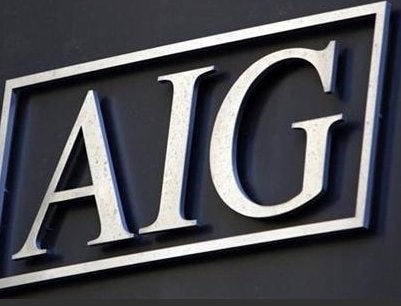 When you are a pro at a scam--the definition of "scam" also can be found under the term "insurance industry" -- you know how to try to pull a fast one. And AIG is trying to pull one -- under cover of the holidays. Check this out.
Well, on the eve of Thanksgiving, obviously knowing the markets would be closed on the holiday and obviously knowing that just before the holiday few people would pay attention, AIG actually notified regulators that, well, yes, bonuses would be given out, as Bloomberg News and The Financial Times reports today:
American International Group Inc., the insurer that said yesterday it scrapped bonuses for top executives after a U.S. bailout, will still pay 130 managers "cash awards" to stay with the firm, including $3 million to retirement services chief Jay Wintrob.

Wintrob, 51, will get the "retention" payment in two installments, the first in April 2009 and the rest a year later, New York-based AIG said today in a regulatory filing. The firm previously disclosed the program in a Sept. 26 filing and said today that Wintrob and Chief Financial Officer David Herzog elected to get the payments four months later than planned.

"The expectation from the public and Congress was that they weren't getting bonuses, not that they'd be pushed off by several months," said David Schmidt, a consultant at executive pay firm James F. Reda & Associates. "That clearly violates the spirit of AIG saying they'll forgo their bonuses."[emphasis added]
However, the UBS news comes just a day after it emerged AIG, which has received more than $150bn in bail-out financing from the US government, would still pay 130 managers "cash awards" to stay with the firm. AIG disclosed the bonuses in a regulatory filing on the evening before Thanksgiving, a day when US markets are closed. The insurer had previously said its seven top executives would forgo their bonuses for 2008.
They just can't help themselves, can they? Call it "retention pay" or "cash bonuses" or some other euphemism -- but the fact is that your tax dollars are going to reward people who are lucky to even have jobs. There should have been a housecleaning that swept the entire top level of managers out on their asses for playing a role in the financial crisis that is hurting millions of people.
I have not seen this reported in other mainline traditional media. But, this is a scam.
Popular in the Community