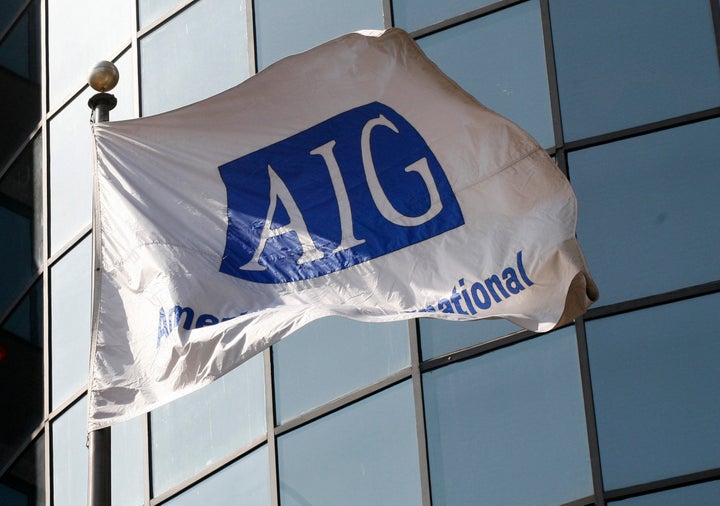 As protests aimed at capitalism and corporate greed sweep the nation, big businesses can end up spending big bucks to get their public images back on track. Now thanks to American International Group (AIG), the insurance giant not exactly known for its stellar image, those expenses can be covered by reputation insurance.
Chartis, a division of AIG, has announced a new insurance product called "ReputationGuard" that gives policy holders facing a publicity crisis access to public relations firms Burson-Marsteller and Porter Novelli, leaders in providing damage control, The New York Times reports. The insurance covers corporate shames spanning from product recalls to executive scandals and more, according to the Wall Street Journal.
"In today's world, one person's negative opinion can quickly become adverse publicity on a global scale," president of Chartis's professional liability unit Tracie Grella said in a statement: "Public perception of the response to an event can have a lasting impact on an organization's reputation. ReputationGuard is a unique solution to this exposure."
As it happens, AIG knows something about managing a bad reputation. The insurance company, whose liquidity crisis was partly blamed for exacerbating the 2008 financial crisis, received $68 billion in government bailouts in 2008, engendering lasting public scorn from the American people. The company is still majority-owned by the U.S. government.
The name Chartis, formerly AIU Holdings, itself represents the company's own efforts at preserving its reputation by distancing itself from the AIG name, according to the Wall Street Journal.
But AIG didn't stop there. At the height of its public woes the insurance giant employed a total of 4 public relations firms, according to TIME, each tasked with handling a different area of the company's public image. Burson-Marsteller, for example, handled controversial issues, while another firm was put in charge of structuring statements on the bailout money AIG received.