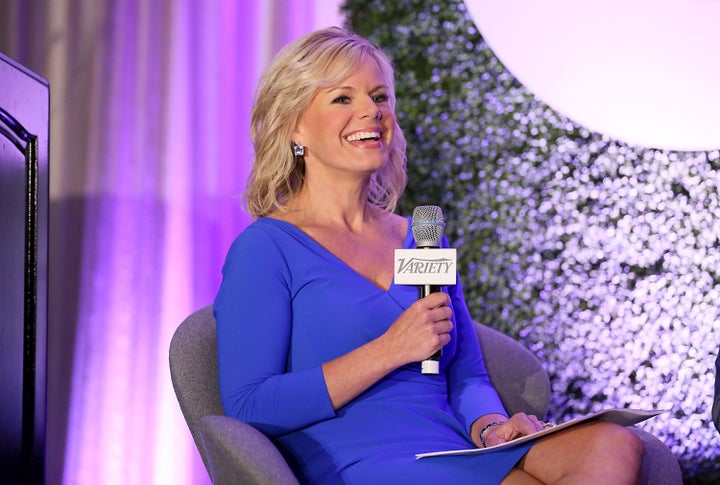 All it took was one brave woman.
On Thursday, just 15 days after former Fox News anchor Gretchen Carlson filed an explosive sexual harassment lawsuit against her longtime boss Roger Ailes, the 76-year-old media powerhouse is stepping down from his perch atop the cable news network he founded 20 years ago and grew into the dominant force it is today.
After Carlson spoke up ― alleging Ailes propositioned her and essentially fired her after she turned him down ― other women at Fox started talking. Reportedly, several inside the company told internal investigators that they also had unsavory interactions with Ailes. The fatal knife plunge came from Megyn Kelly, and it was the major power she had accumulated that allowed the blow to be fatal. A few years ago, no single woman at Fox had that power.
Ailes has denied all charges.
"Gretchen Carlson's extraordinary courage has caused a seismic shift in the media world," her lawyers said in a statement Thursday afternoon. "We hope that all businesses now understand that women will no longer tolerate sexual harassment and reputable companies will no longer shield those who abuse women. We thank all the brave women who spoke out about this issue."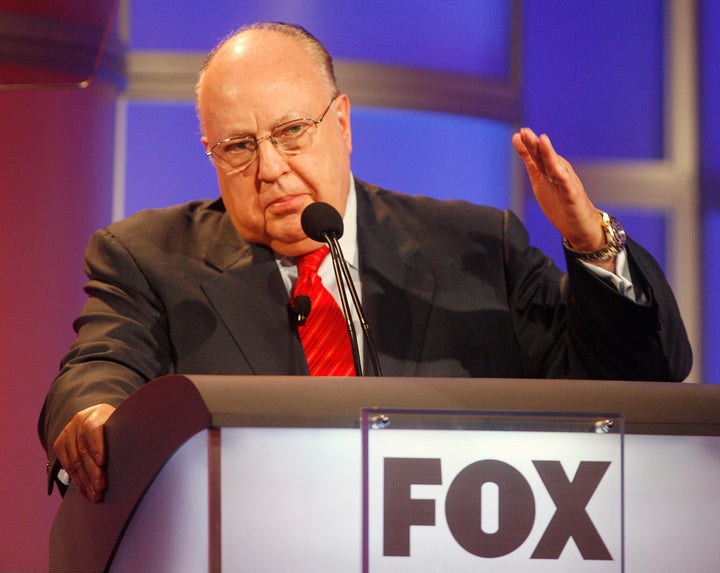 The message in the wake of Ailes' stunning departure is clear: Women are a rising force in American culture. Sure, we're still woefully underrepresented in the uppermost corners of power ― only a handful run the biggest public companies or hold Senate or board seats. And yes, women still earn only 79 cents on the male dollar, and for women of color the situation is often more dire.
But the winds of change are fierce. We've got one lady gunning for the Oval Office; another running the Federal Reserve. And even at a conservative television network that puts its female anchors at glass-topped desks so viewers can ogle their legs, women's ascendancy cannot be tamped down.
Comedian Samantha Bee puts it more succinctly:
Twenty-five years ago, when a young woman named Anita Hill first brought the concept of sexual harassment to the country's attention, accusing Supreme Court nominee Clarence Thomas of some seriously offensive and inappropriate behavior, she was vilified as a "scorned woman" and an "erotomaniac," the New Republic noted recently. That was a typical reaction. When a woman accused a powerful man of sexual harassment, she was ridiculed, called hysterical, and accused of being a lying, seductive vixen.
Times have changed. Just ask Bill Cosby.
"It's a long way from the 1990s, when Anita Hill's credible claims against Clarence Thomas and Paula Jones's against Bill Clinton gained plenty of traction but left the powerful men in their top-of-the-world perches. No longer," Margaret Sullivan wrote earlier this week in the Washington Post.
Sex discrimination is still common in the workplace to be sure, but it's not considered OK anymore ― especially if it's brought to the public's attention.
Many credit Rupert Murdoch's sons, Lachlan and James, who now run Fox's parent company 21st Century Fox, for bringing Ailes to heel, but it's not clear that his fall would've been as swift had the case been handled privately.
"[Carlson] made her allegations public, which was rare," Jennifer Berdahl, a professor at the Sauder School of Business at the University of British Columbia, told The Huffington Post. "She rallied sentiment. I think that pressured Fox. I don't think Fox is more enlightened."
It's also not clear yet if Ailes' departure will spark a meaningful cultural shift at the network; several prominent anchors have come to his defense publicly.
But his departure is a sign that women's discrimination claims are now finally being taken seriously. "It's great progress," said Berdahl, who has systematically studied harassment and discrimination at many companies and organizations and serves as an expert witness in discrimination trials. "There's a lot more normalization of women's voices. Women are legitimate equals. Someone you take seriously."
Berdahl has been teaching MBA students for nearly 20 years and has noticed a real shift in how male business students think about sex discrimination.
Even a decade ago, the subject was dismissed by her students. "There was definitely this attitude that this was was not a serious thing and you're shrill to tell us these things," she said. "Men would say openly, 'Oh, I would never hire a mother, she would be unreliable.' Those comments were common, or they would laugh when sex harassment was brought up."
Now more of Berdahl's male students are dating women with careers and career aspirations ― and they're on their girlfriends' sides.
Today, 40 percent of households are headed up by women, Berdahl noted. Within families, we're seeing that women are powerful people that you respect. "That didn't used to be the case," she said.
"So when we come to work with that template ― a powerful woman in our home ― and someone in the workplace speaks up and she's female, we're more likely to believe her."
Related
Popular in the Community