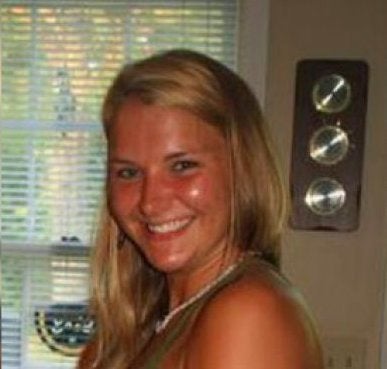 UPDATE: At 3:55 p.m., Aimee Copeland's father reported that she is showing tiny signs of improvement. "Her lungs have moved from being totally dependent upon the respirator to being 40-percent self-respiration," Andy Copeland writes.
A Georgia woman is clinging to life after a zip-lining accident left her with a flesh-eating bacteria that has already taken her leg.
Now, 24-year-old Aimee Copeland's parents say a simple cut could end their daughter's life.
A week ago, Copeland was healthy, playing in the water on a kayaking trip with her friends in Carrollton, Ga. She was using a homemade zip line last Tuesday when the line snapped, leading to a cut through her calf.
She went to a doctor, received stitches and left the hospital. But in the following days, repeated visits to the doctor didn't help the pain. By Friday, an ER physician had diagnosed her with necrotizing fasciitis, an infection from a rare flesh-eating bacteria.
Copeland was airlifted to a hospital burn unit in Augusta, where surgeons had to amputate the leg immediately, along with tissue from her abdomen to stop the bacteria from spreading. Doctors on Tuesday said her chances of survival were "slim to none."
PHOTO GALLERY
Aimee Copeland
"As if [the surgery] wasn't enough, Aimee arrested when they moved her from the operating table, but they were able to successfully resuscitate her," Andy Copeland wrote on the page Tuesday. "Aimee's probability of surviving the night is bleak. All we can do and all we have done is pray."
It's "the most horrific situation that a parent can possibly imagine," he added.
Anyone wishing to donate can visit the links above or send monetary donations to "Aimee's Fund," United Community Bank, 119 Maple Street, Carrollton, GA, 30117.
Correction: An earlier version of the story stated that Copeland's leg was amputated in Carrollton. She was airlifted to a burn unit in Augusta and doctors amputated her leg there. We regret the error.
Calling all HuffPost superfans!
Sign up for membership to become a founding member and help shape HuffPost's next chapter