This is one young person wise beyond her years from whom we can all learn a lesson.
Aimee Rouski, a 19-year-old with Crohn's disease, has posted three powerful photos on Facebook that have gone viral. One photo illustrates how seemingly normal Rouski looks to most people. The other two reveal Rouski's scars and ilestomy bag that are direct results of her disease.
The post, which has been shared over 18,000 times since it was published on May 25, emphasizes self-acceptance and oozes with support, stating:
I've wanted to do this for a while because I always see body posi posts for weight, but not many for disabilities / invisible illnesses.

First off I have Crohn's disease, it's a serious incurable illness that nearly killed me, not just a stomach ache like most people seem to think.
A person with crohns will go through many different treatments including surgery, and it's the surgery I want to touch on now.

My Crohns has left me with a permanent ileostomy, no large intestine, colon, rectum, anus, or inner thigh muscles as they were used for plastic surgery on my wounds.

I've always been okay with the stuff that has happened to me, but some people have real difficulties accepting these things so I just want to say this.
No one will know unless you tell them.
People who know will still love you and still find you beautiful.
Your illness is nothing to be ashamed or embarrassed about <3
The surgery left her with several large open wounds, which were too large to heal on their own and had to be covered with muscle from her inner thighs. Her small bowel was also brought to the outside of her abdomen, which is now covered with an ileostomy bag that collects waste.
"I was inspired to write my post because I don't see much awareness for Crohn's and other invisible illnesses," Rouski told Metro UK. "Often people assume that all I've had to deal with is a little stomach ache – when in fact, this disease nearly killed me."
Invisible diseases like Crohn's can have symptoms ranging from debilitating fatigue, pain, cognitive dysfunctions and mental disorders, as well as hearing and eyesight impairments, according to Invisible Disabilities Association, a nonprofit that advocates and educates people and organizations affected by disability.
Rouski says she hopes her message impacts people going through a similar experience as she is, as she sums up her motive for her post to Metro:
"I wanted to show people that there's nothing to be ashamed of and that we should accept and love ourselves no matter what."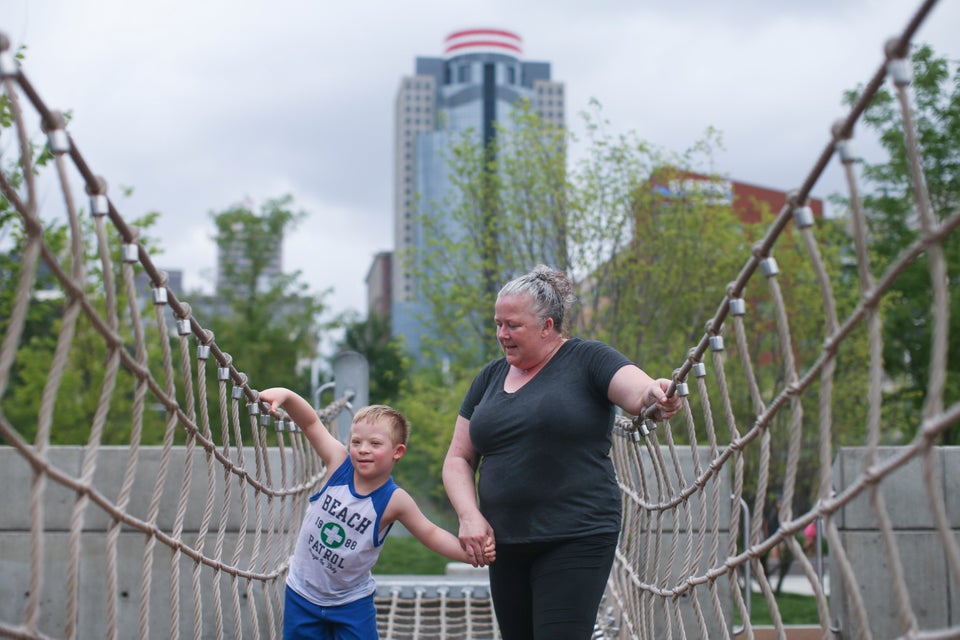 10 Best States For People With Disabilities