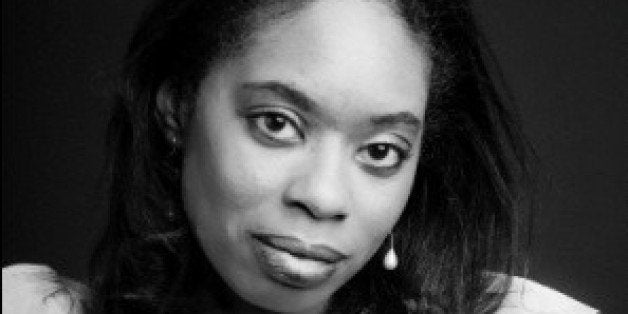 Women of color have been objectified, sexualized and vilified for our full lips, hips and bums. However, when our Caucasian counterparts inject their lips and butts it is en vogue, beautiful and the beginning of a style "trend." The comments about Michelle Obama's derriere in 2008 were vicious and ultimately an assault against black women. It sent a clear message that our bodies are not beautiful or in social media speak, #LessClassicallyBeautiful.
As a child, I was teased for my full lips. As a result, I never smiled and did not wear lipstick until my 20s -- the beginnings of my body image issues. I was so skinny that my childhood nickname was "RonRudy Chicken Booty." Although I was slim, I had big lips and legs. No one ever thought my frame would turn curvaceous, hence, "chicken booty." Somewhere in high school, a round bump appeared on the back of my svelte frame. My body issues were rooted in the fact that I was not considered a typical beauty by fashion or society standards. Full lips and a big bum still are not the accepted standard of what women should look like, especially if you are a woman of color. Alessandra Stanley of the New York Times reminded us of that in her critique of Viola Davis.
At women's professional and networking groups, I am frustrated by the lack of women of color represented and the sea of sameness among their ranks. I am tired of Vogue magazine and now the New York Times insisting that only a European woman's shape is beautiful. Even when I was a "skinny mini," a big bum was my reality. I grew up seeing beautiful, curvy healthy women of color. The Commodores wrote about a "brick house" shape on a woman, but every woman's magazine I pick up has Photoshopped, rail thin models. I have curves and if Lululemon does not think my body type is worthy of its clothing, then I will not support them or any of their businesses. Maybe that is why I have an aversion to yoga. Some women wear yoga pants to give the illusion of a butt, but when someone, like me, who has a real bum with no artificial fillers wears yoga pants, that is "too much." Cue the opening to Sir Mix-a-lot: "Oh my gawd, her butt is so big!"
On a daily basis, the media, especially women's magazines, make it clear that my body type is #LessClassicallyBeautiful. Alessandra Stanley's article reminded me that not only am I not beautiful, but I am probably an angry black woman, because I am ambitious, aggressive and driven. I recall an interview early in my legal career. As the interview came to a close, the partner looked at me and said, "We'd like to have you on board, but we need to make sure you're not an 'Omarosa' type. You're not going to come in and try to run stuff." His use of "Omarosa" type was code for "angry black woman."
In the words of Sojourner Truth, "Ain't I a woman?" Models of color like Chanel Iman and Jourdan Dunn have lamented the refrain in the industry of "we already have one black model." Excuse me. We come in various shades of brown and black. Why can't there be more than one model of color in your magazine or runway?! Yet Vogue features models in black face. Do not get me started on Disney's decision not to cast a person of color for the role of Tiger Lily in the latest release of Peter Pan. Gloria Steinem said: "Most women's magazines simply try to mold women into bigger and better consumers." When it comes to women of color, most women's magazines seek to make us feel less like a woman because they refuse to embrace the diversity among the sisterhood.
Thank goodness for Lupita Nyong'o and her speech on black beauty! To my sisters of all colors, I may not have your facial features, body, or skin tone, but ain't I a woman? #LessClassicallyBeautiful
Calling all HuffPost superfans!
Sign up for membership to become a founding member and help shape HuffPost's next chapter