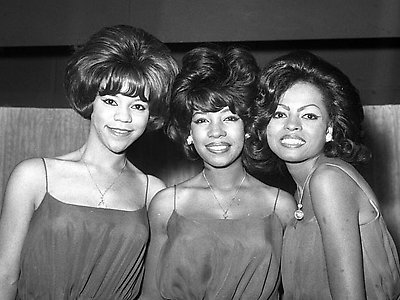 When I was growing up, my three best girlfriends were Diana, Mary, and Flo--and if you don't know whom I'm talking about, please stop reading now. Diana Ross, Mary Wilson, and Florence Ballard were the original Supremes, the dream girls of Motown. And they came along at the perfect moment. When "Where Did Our Love Go?" became the Supremes' first #1 hit during the summer of 1964, their youth, beauty, and talent embodied the aspiration and promise of America's civil rights movement. As these daughters of Detroit's Brewster Projects became the nation's sweethearts in the mid-60s--favorites of record buyers, television viewers, and nightclub and concertgoers of all ages and races--it seemed that everything was possible.
"Where Did Our Love Go?" was the first of five consecutive #1s (a record at the time) and the start of an even dozen chart-topping hits they would score over the next five years. But its 50th anniversary last summer went virtually unnoticed by all but diehard fans. Similar landmark anniversaries for the Beatles, Beach Boys, and Rolling Stones were widely celebrated with reissues and tributes. So why the silence for a trio that arguably contributed as much to the musical and cultural tone of the 60s as these male groups? Perhaps one reason is that the Supremes did not write, produce, arrange, or play instruments. Their greatest hits, like "Baby Love," "I Hear a Symphony," and "You Can't Hurry Love" were written and produced by the team of Brian and Eddie Holland and Lamont Dozier. The Supremes were reliant on Holland-Dozier-Holland (responsible for ten of their twelve #1s), as well as arrangers, conductors, and Motown's legendary Funk Brothers to suffuse their records with the celebrated Motown Sound. That implies that their success would have happened with any other group of teenage girls who wandered into the Motown offices. But a trio of newly remastered albums from their early years now available on iTunes is a startling reminder of the accomplished musicianship and unique personalities that made the Supremes so special.
These concept albums, all released within a six-month period as they were earning those first #1s, were intended to demonstrate the group's versatility. More than on their hit records, the best of these album cuts feature the heavenly harmonies and affectionate interplay of the three singers who were friends before they were Supremes. Most girl groups had a homogenized sound, but from the start the Supremes distinguished themselves as individuals, each with her own vocal personality. Diana's kittenish, ever-so-coy, totally unique sound is always front and center, while Mary's strong, sultry alto anchors the backgrounds and Flo's piercing soprano makes them ring. Their voices on these albums represent a perfect moment of group cohesion.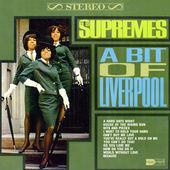 A Bit of Liverpool is a tribute to the groups of the British Invasion who were sharing the charts at that time with the Supremes. A scant 27 minutes long, it sounds like it was tossed off quickly, with some songs petering out or ending abruptly. Recorded with just a small combo and no vocal sweetening by the Andantes, Motown's talented in-house vocal group who routinely augmented backgrounds vocals by the Supremes and others, A Bit of Liverpool is the Supremes "unplugged." Sometimes the vibe tilts toward a novelty record as the Supremes try for the wild "woo" sounds of the Beatles on "Can't Buy Me Love."
Elsewhere they cheat the concept a bit by covering Motown songs like "You've Really Got a Hold On Me" and "Do You Love Me?" (a particularly rocking vocal by the trio) that were themselves covered by the British groups.
The organ and surf guitar on "The House of the Rising Sun" backing Diana's eerie vocal make it a cut just waiting to be discovered for a Quentin Tarantino film. But the album's high points are the trio's tender harmonies on stripped down versions of the Beatles' "World Without Love" and the Dave Clark Five's "Because."
Ray Charles' 1962 Modern Sounds in Country and Western Music was a landmark integration of R&B with country music, and Charles' impassioned vocals made the case for the two genres sharing a deep and intense emotional connection. The Supremes Sing Country, Western, & Pop seems an obvious attempt to showcase the group in a similar setting. Most of the songs were written and produced by Motown staffer Clarence Paul, and while plenty of steel guitars are heard, the album is more "pop" than "country" or "western." It also features the heaviest use so far of the Andantes on a Supremes album. The smoothed out vocals give the songs a fuller, pumped up sound, but it's a bit like hearing the Andrews Sisters with only Patty and an anonymous back-up group, while Maxene and LaVerne take a break. This became an increasing practice as the spotlight focused more and more on Diana. (Fun--if dismaying--fact: later that year the group's best-selling Merry Christmas album was strictly Diana Ross and the Andantes, with Mary and Flo nowhere to be heard.)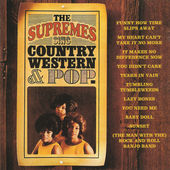 The album's high points are the Supremes' beautiful vocal blending on songs like "Makes No Difference Now" (also on the Ray Charles album). Here, for the first and only time, each girl gets a solo verse and it's a joy to hear Mary and Flo step out before joining Diana on the climax.
Flo in particular shows an extravagant emotional flair that would make her right at home at the Grand Old Opry. Later, Mary's scorching solo dominates the haunting "Sunset."
The best of these concept albums and a near-classic, is the sublime We Remember Sam Cooke, a salute to the influential soul singer and songwriter Sam Cooke, who was shot and killed in December 1964, just four months before this album appeared.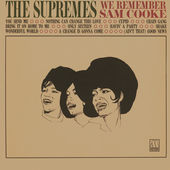 The Andantes are gone and the focus is on the delicate vocal interplay of the three singers. Diana's delivery shows a new warmth and the group's harmonies are tighter and more precise than ever. They're girlish and playful on "Only Sixteen" and "Havin' a Party," and Diana's good-natured exhortations to Flo and Mary on the Northern Soul-ish "Shake" ("Come on now, Florence!") confirm the group's easy camaraderie.
Their vocals on the yearning "Bring It On Home to Me" and "Cupid" may be the best examples of harmony singing they ever produced. We Remember Sam Cooke was the young group's most grown-up album to date. As befits its reverential title, the Supremes approach the songs as the contemporary pop/soul standards they are, and the arrangements have a timeless quality, avoiding the Motown flourishes that sometimes sounded gimmicky when applied to more adult material.
The album's biggest surprise is its last cut, "(Ain't That) Good News," featuring a lead vocal by Flo whose gospel fervor fairly jumps out of the headphones. Here's one of the recordings that made Supremes fans grieve that Flo got so few opportunities to show off her powerful voice. Soon the focus would shift firmly and permanently to Diana, especially when Flo left in 1967 and the group's name was changed to Diana Ross and the Supremes. Flo's vocal heft was much missed when she was replaced by the sweet-voiced Cindy Birdsong.
The Andantes and others were now on permanent call for Supremes recording sessions. In fact, Mary and Cindy were completely absent on "Love Child" and "Someday We'll Be Together," the group's final #1s. You can hear exactly how marginalized they had become on another new digital release, the expanded edition of 1968's Diana Ross and the Supremes Sing and Perform "Funny Girl". A tour de force vocal showcase for Diana Ross, the original album with its cast-of-thousands background vocals has been expanded to include an unreleased version featuring Mary and Cindy's barely-there contributions.
Of course, Supremes fans have always been torn between our allegiance to the original group sound and our adulation for Diana, who more than justified Motown's efforts to promote her as the group's star. It was something of a relief when she left in 1970 and was replaced by the soulful Jean Terrell. Finally, the Supremes could be a group again, with Diana free to become the acclaimed record, concert, and film superstar we always knew she would be.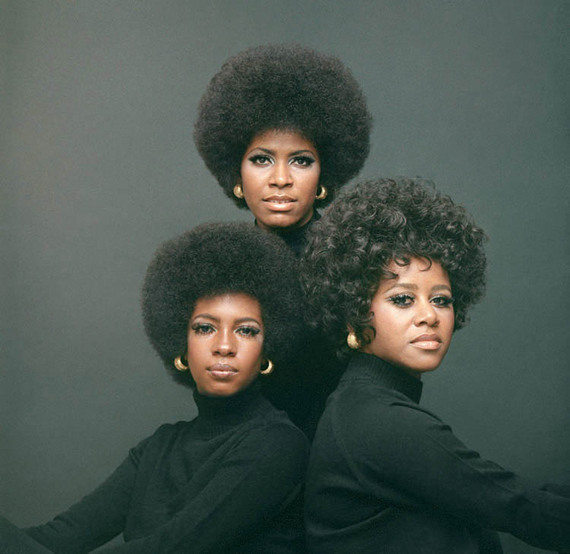 The Supremes continued for another seven years with a gallery of great vocalists, including Scherrie Payne (who replaced Terrell), Susaye Greene, Lynda Laurence, the steadfast Cindy Birdsong, and of course, Mary Wilson, who not only came into her own as a soloist, but was the true heart and soul of the group, its last link to their glorious beginnings.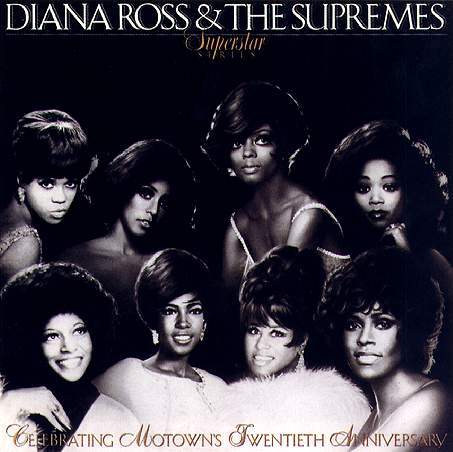 But for most of us, the Supremes will always be Diana, Mary, and Flo, gathered around a microphone in supreme harmony. Fifty years on, that remains very good news indeed.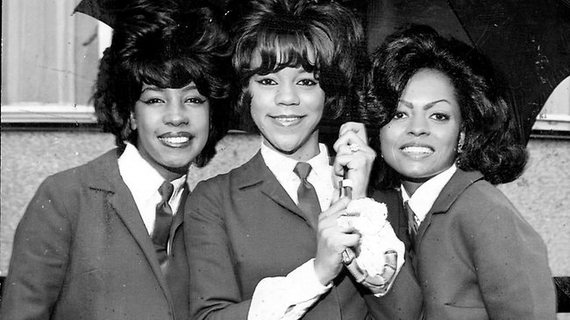 Popular in the Community