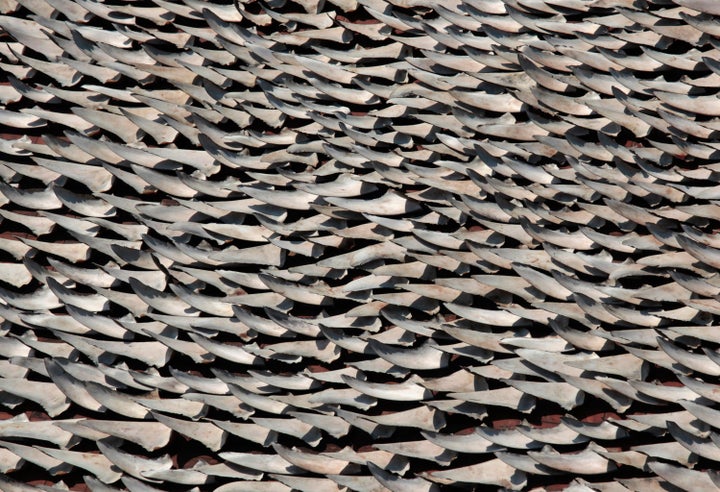 In what has been hailed as a far-reaching victory for global shark conservation, Air China has become the first airline in mainland China to ban shark fin cargo on its flights.
The airline, which is headquartered in Beijing, announced the ban on Friday.
"We were one of the first airlines in China to raise the awareness of the unsustainability of the global shark trade," says a message on the carrier's website. "We understand the community's desire to promote responsible and sustainable marine sourcing practices, and this remains important to Air China Cargo's overall sustainable development goals."
China is one of the world's top importers of shark fins. Alex Hofford, a Hong Kong-based activist with the conservation group WildAid, told The Washington Post this week that an estimated 73 million sharks are killed every year for their fins, most of which are "destined for China."
Air China's decision to ban the transport of fins is thus particularly significant, Hofford said. "It's a bold move, and... is likely to have a huge and lasting impact on shark populations and marine ecosystems worldwide," he told the Post.
At least 35 other airlines, including several Asian carriers like Singapore Airlines and Hong Kong's Cathay Pacific, have also committed to banning shark fin cargo. Seventeen global container shipping companies, including Cosco Shipping, China's largest shipping and ­logistics company, have made similar pledges.
WildAid said on its website last week that it will be putting pressure on other Chinese airlines and shipping companies to follow in the footsteps of Air China.
"WildAid... will be approaching China Southern Airlines, China Eastern Airlines, Beijing Capital Airlines, Hainan Airlines, Xiamen Air, Tianjin Airlines, Shenzhen Airlines, Shandong Airlines, Shanghai Airlines, SF Airlines and all other airlines [to] follow Air China's leadership in protecting sharks by cutting off the supply chain of shark fin to significant markets for endangered species such as Hong Kong and Guangzhou," the organization said.
WildAid also singled out the American courier giant FedEx for its failure to take a stand for sharks.
According to The Washington Post, WildAid sent a letter to the U.S. government and FedEx directors on Sunday calling on the company to reconsider its position. "China is doing the right thing. How about the United States?" the group wrote.
The shark fin trade is the greatest threat to shark populations worldwide, according to conservationists. Shark fins, served in a soup still considered a delicacy in many Asian countries, are often sliced off while the animal is still alive. The shark is then left to die at sea.
A movement to dampen demand for the dish has been gaining momentum in recent years. Anti-shark fin campaigns have been launched in several leading shark fin markets, including China, Hong Kong, Singapore and Malaysia. In 2012, China made news when it announced that state banquets would no longer feature shark fin soup on the menu. Several major hotels in the region pledged to ban the dish in 2014.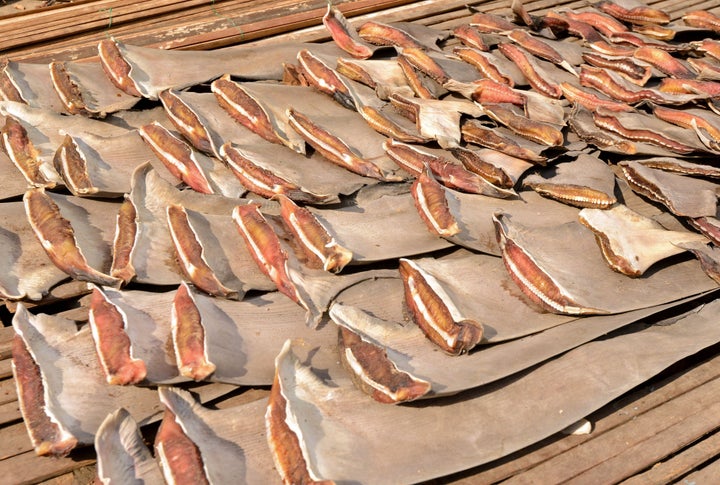 But an uphill battle remains. A 2016 survey conducted in Hong Kong found that more than 98 percent of restaurants in the territory still served shark fin soup.
"The results are shocking and are far worse [than] we'd expected," Joan Chan, campaign director of the Hong Kong Shark Foundation, which conducted the survey, told the South China Morning Post at the time. "Hong Kong people are consuming a lot more shark fin than we think."
And though Hong Kong's shark fin exports to mainland China have declined in recent years, other trading hubs have emerged in the region.
According to a recent study conducted by the wildlife trade monitoring network Traffic, Vietnam was the largest importer of Hong Kong's shark fins in 2010, 2013 and 2014, rather than mainland China.
"Shifting trade routes in recent years means it's no longer safe to conclude that a decrease in imports in mainland China, for example, equates to a drop in the overall global shark fin and meat trade," Joyce Wu, the study's author, said in November. "You need to see the bigger picture to appreciate fully what's actually going on."
A 2009 report published by the International Union for Conservation of Nature stated that more than 30 percent of the 64 species of sharks and rays assessed by the group were found to be threatened or near-threatened with extinction. Overfishing was the primary threat facing these animals, the IUCN said.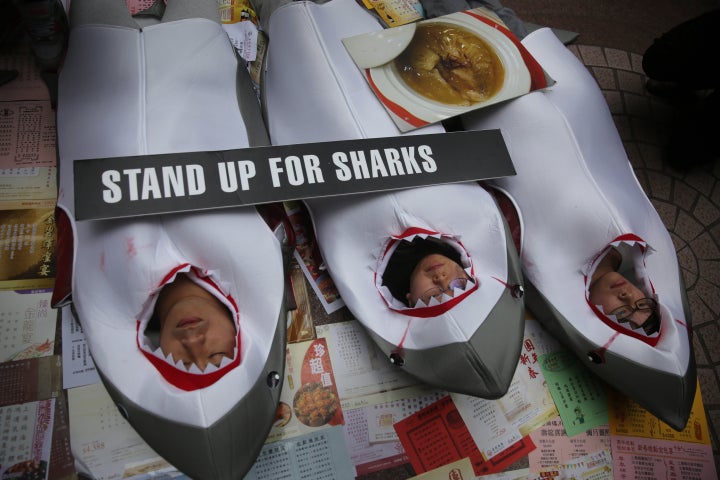 Before You Go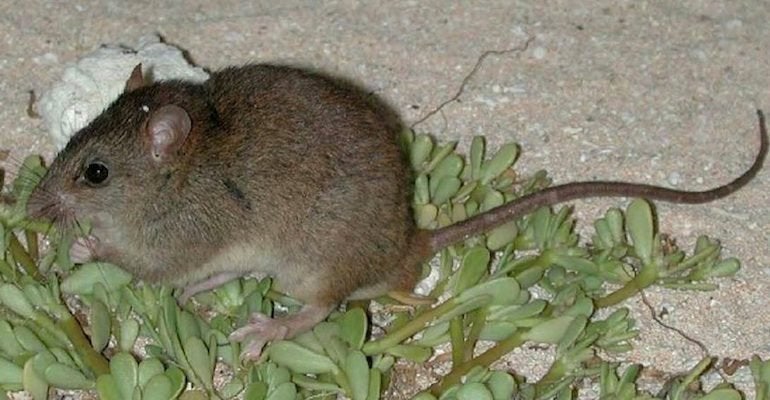 Humans Have Driven These 12 Animals To Extinction In The Past 10 Years
Popular in the Community