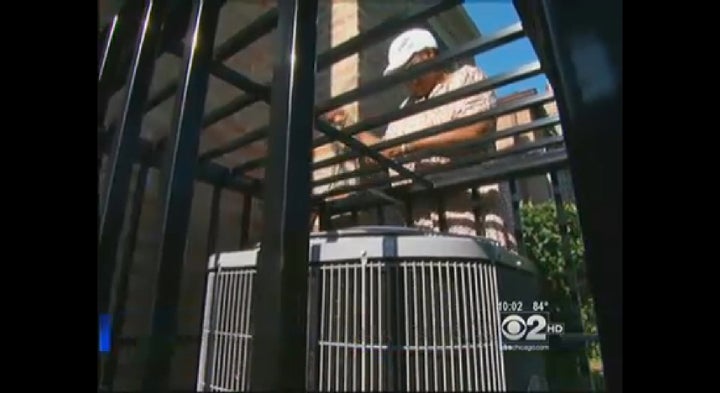 If a recent trend is any indication, thieves across the country aren't only interested in your money. They're after your air conditioners too.
Across the country, in states like Illinois, Texas, Arizona, Georgia and Florida, there have been reports of thieves stealing unsecured air conditioning units weighing as much as 125 pounds.
"Some of them have even gone up on the roof with ladders and cut the condition units loose up there and dropped 'em over the side of the building and hauled 'em off," Parker County Sheriff Larry Fowler told CBS Dallas Fort Worth.
This, one resident of Chatham, Illinois told CBS Chicago, has shocked effected communities. Some Chatham residents are even going as far as triple locking their A/C units in cages.
While Chicago police admitted to the CBS affiliate that air conditioner thefts aren't rare, Bernard Azrikam of The Price is Right Heating and Cooling says he think that there has been a spike of air conditioning thefts recently. "It's happening a lot more than I've ever seen before," he told CBS.
The reason appears to be centered around the price of copper, reports the Associated Press. According to the Athens Banner-Herald, the price of copper has nearly tripled in three years. Air conditioner units have copper inside them, making them a worthwhile investment for thieves.
According to Gary Bush, director of material theft prevention for the Institute of Scrap Recycling Industries, a Washington D.C.-based trade association, high unemployment and high gas prices also play a role.
In an interview he gave with the Southwest Florida publication News-Press, Bush stated that fuel prices are "high and unemployment is high so one problem feeds another."
See the CBS Chicago report here:
Related
Popular in the Community