A little boy named Alec was in for a special birthday treat when a big present arrived on his doorstep.
His dad, a member of the U.S. Air Force, had missed his son's birthday party by one day. But when Alec unwrapped the life-size gift box, he found a surprise that more than made up for the absence.
"Hi, Daddy!" the little boy shouted, giving his special gift/guest a big hug and jumping around for joy.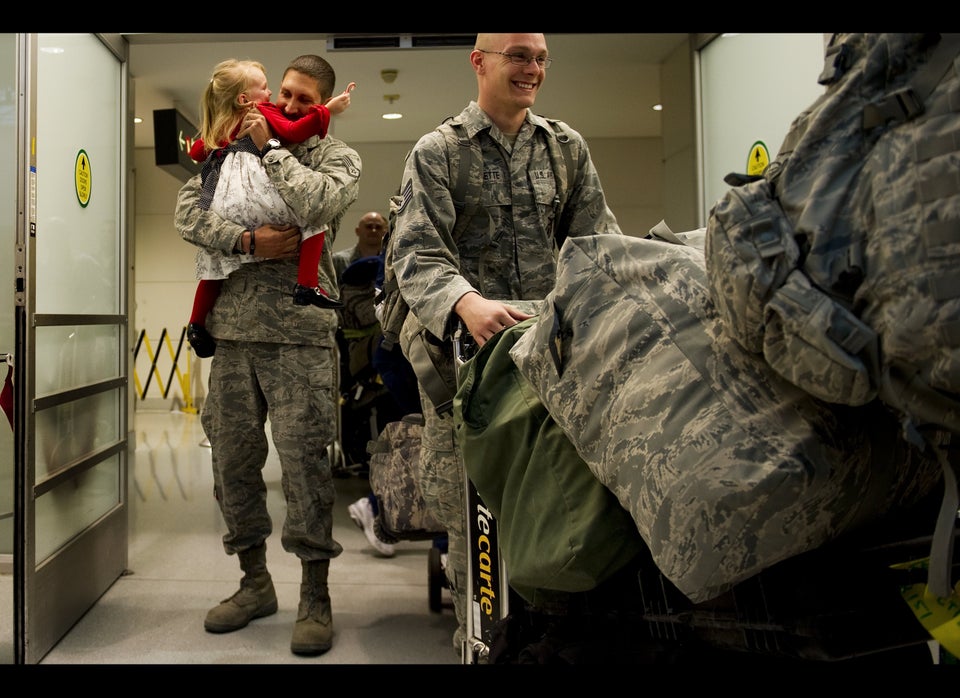 Soldier Homecomings In The U.S.