Jaime Sloan can seemingly do anything. The 34-year-old mother of two participated in the Ironman 70.3 in Tempe, Arizona, on Oct. 21. This is a half Ironman triathlon, in which athletes swim 1.2 miles, bike for 56 miles and then run 13.1 miles.
Sloan, an active-duty Air Force airman, gave birth to a second child in March, and she planned to stop during the race to pump breast milk. However, once she knew she was on pace to set a personal record, she decided to use her breast pump while running. 
"I was nervous at first that I would get some weird looks or even get disqualified due to nudity," Sloan told Kennedy News & Media, "but I did my best to cover up and make it work."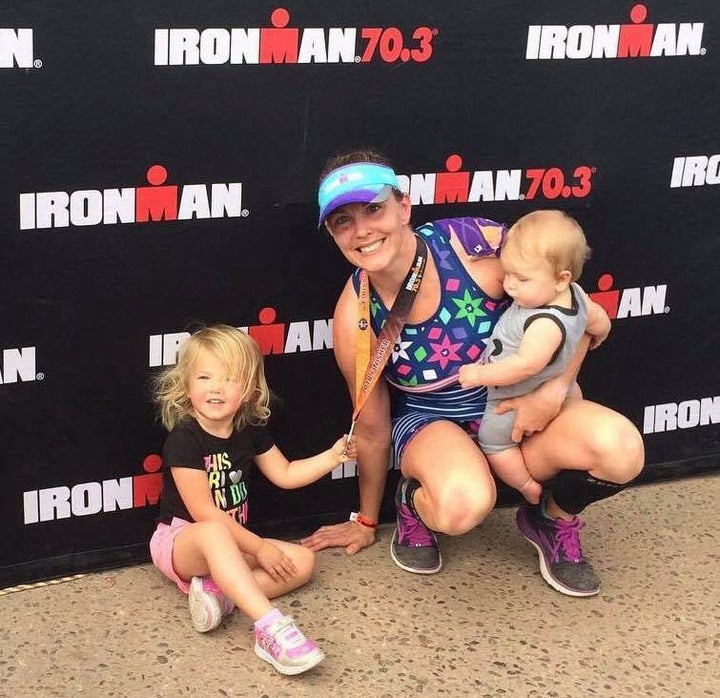 Sloan said the reaction from fellow athletes was positive. "I did get some looks from women but they were just big smiles," she said.
Two men stopped to see if Sloan was OK because she says they probably thought she was holding a bandage on herself. "But once they looked down and saw my pump they were like 'Oh, okay!'" she noted.
Sloan has previously completed two full Ironman races, which are 140.6 miles each: swimming 2.4 miles, biking 112 miles and running 26.2 miles.
"I hope that it can encourage other women and mothers and really anyone who has a lot going on in their lives," Sloan said. "No matter what, if someone believes they can do something, they can make it happen because it is possible."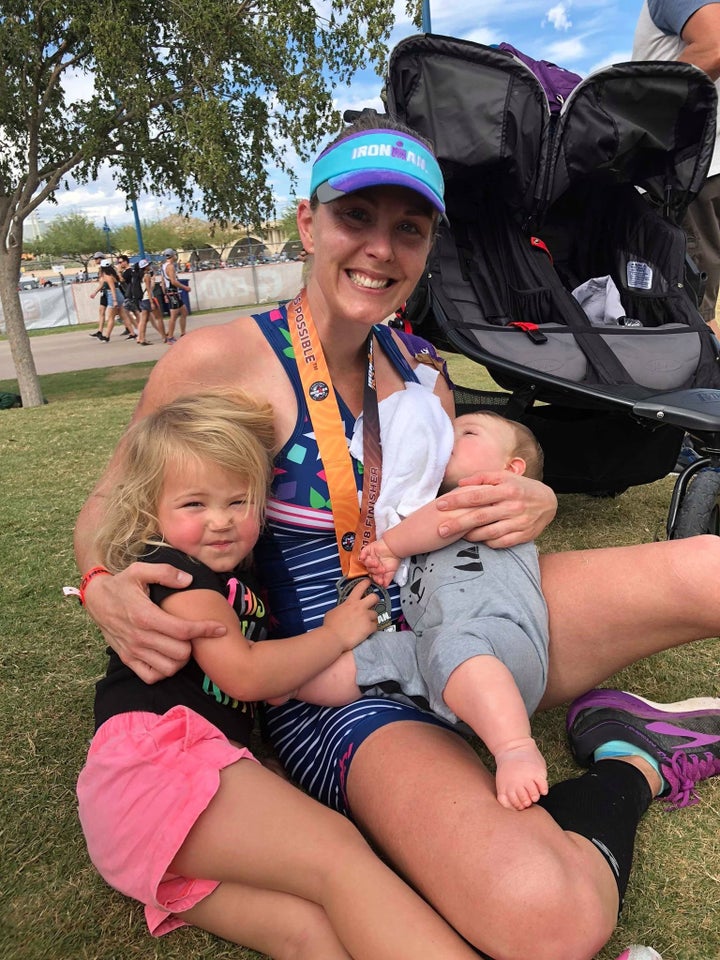 Calling all HuffPost superfans!
Sign up for membership to become a founding member and help shape HuffPost's next chapter
BEFORE YOU GO