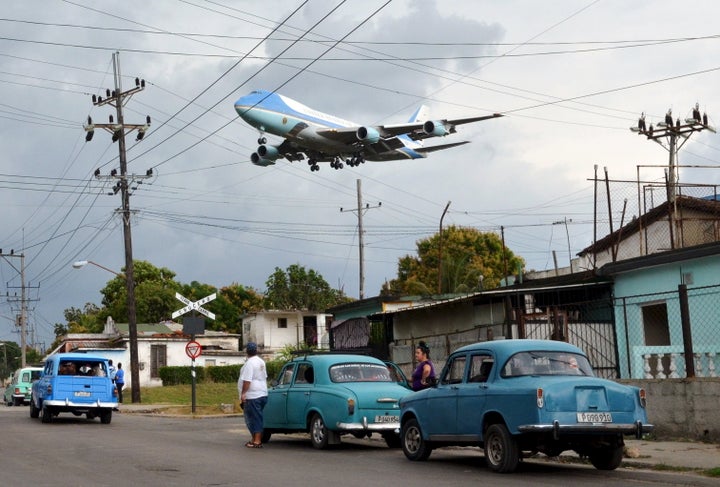 The photograph of Air Force One gliding over Cuba's capital, the blue paint of its body matching the blue vintage cars on the decaying Havana street, has gone viral, becoming an icon for President Barack Obama's historic visit to the island nation.
It highlighted the contrast between Obama's customized, cutting-edge aircraft and the archaic Havana neighborhood.
Obama's visit -- the first by an American president in nearly a century -- marked another step in the restoration of U.S. relations with Cuba, a process that began when the president decided in 2014 to remove the communist government from the list of state sponsors of terrorism.
The photograph reflects the dire economic situation that Cuba has faced over the past few decades, under the U.S. trade embargo and the Castro regime's government that has been accused of overregulation. Normalized relations with the U.S. are expected to alleviate the pressure on Cuba's damaged economy.
The Reuters photograph was shot by Yander Alberto Zamora, who initially refused to credit it to himself. HuffPost Spain spoke to Zamora about the photograph, his reasons for initially wanting anonymity and the conditions Cuban journalists endure.
"While collaborating with foreign media is not prohibited by law, it is frowned upon," said Zamora, who works for Granma, the widely-circulated newspaper affiliated with the Communist Party of Cuba.
That is why "most journalists and photographers from the national press opt to withhold their names from the credits," he added.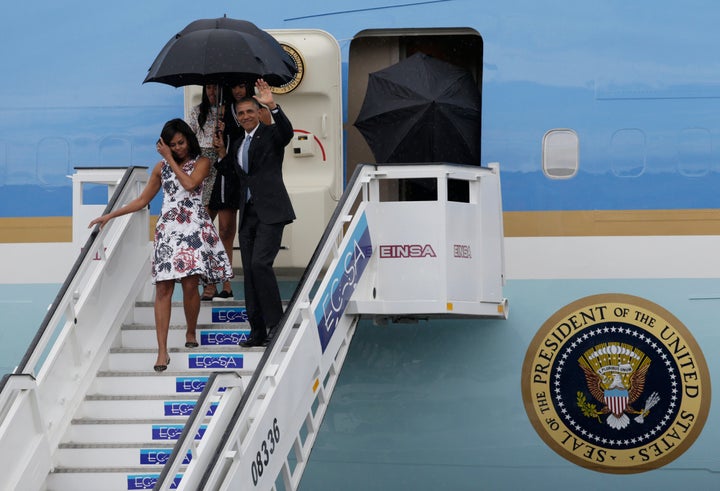 Zamora, 33, developed a passion for journalism early: He has 12 years of reporting experience. He explained that this reluctance to collaborate with foreign press agencies has been "inherited from the past," when the word "foreigner" was "synonymous with 'potential enemy,'" he said.
Still, Zamora said that working with foreign media is "vital" for Cuban journalists. He said their salaries are among the lowest in Cuba. On average, journalists earn $20 dollars a month, Zamora estimates. He admitted that he often runs out of money before the end of the month.
On Sunday, March 20, Zamora had started off his day with an idea for the photograph he ended up taking.
"I wanted to take a picture of the plane as it landed, with one of the signs that say 'Havana,' somewhere in the frame," Zamora said.
Security officers, however, didn't allow him to get too close to the airport, so Zamora started walking away from it, keeping the runway in sight.
He made a stop at one of the nearby coffee shops, and that's when he started letting go of the idea of getting a Havana sign in the frame. "I didn't need signs. I needed a wide angle in order to show Cuba, the day-to-day life."
After a few pilot shots with aircrafts that landed before the presidential plane, locals informed him that Air Force One was about to land.
"Two cars stopped, and then another one ... I felt the plane's engine, took aim, and shot the whole sequence," Zamora said proudly. "It was the picture I wanted, the one I had thought of, and I was sure it would work for the agency. But the truth is, I never imagined it would have the scope it has today."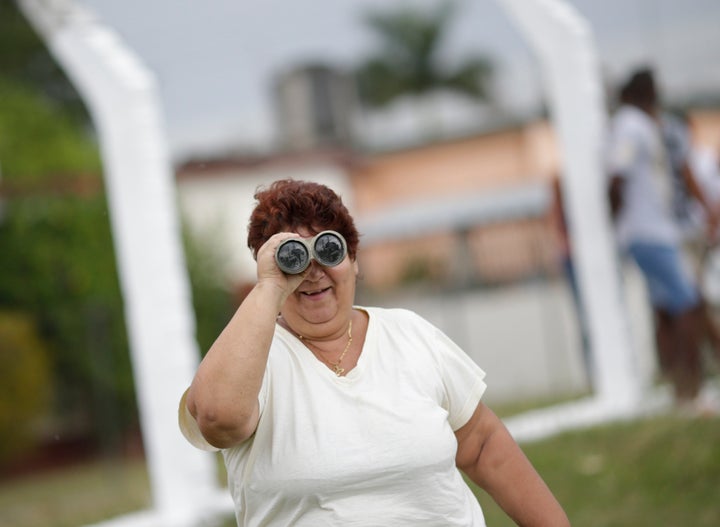 For this young Cuban, Obama's visit "closes the door on a part of Cuban history, and opens the door on another one."
"Cuba is not a perfect country and it has to acknowledge its shortcomings: it has to recognize its mistakes and try to correct them, and eliminate what doesn't work and leave behind the archaic inherited ideas regarding political tensions that are being resolved today," Zamora said.
"Young people are the ones who have to make sure that this happens," he added.
Zamora, like many other Cubans, has "hope for a Cuba that is part of the world," in which those who work and have entrepreneurial ideas can "move forward."
"A Cuba," Zamora said, "where your salary is enough to make ends meet and where, for example, photojournalists can be faithful to a media outlet, and where photojournalists can work as freelancers without hesitating to claim credit for their best shot."
A version of this post first appeared on HuffPost Spain. It has been translated into English and adapted for a U.S. audience.
Read more: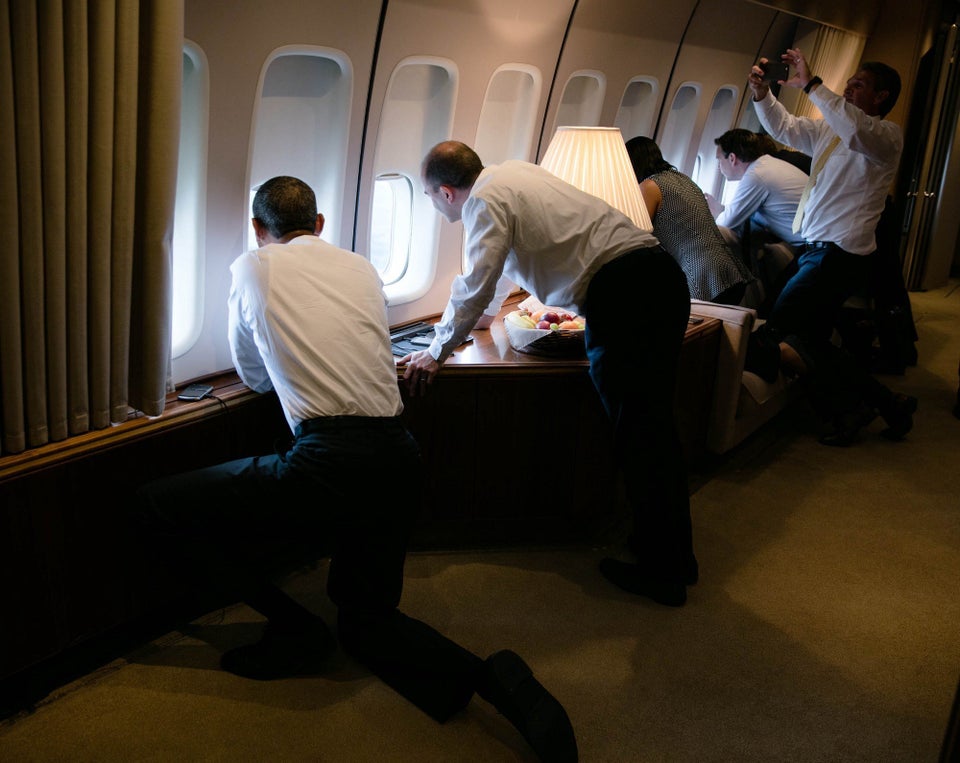 White House Photographers Document Obamas In Cuba