Lt. Gen. Craig Franklin, an Air Force three-star general, defended his decision to overturn an F-16 pilot's sexual assault conviction in a memo released Wednesday, calling criticisms of the move "complete and utter nonsense."
Franklin's recent decision had sparked outcry from advocates and members of Congress, which ultimately resulted in Defense Secretary Chuck Hagel calling on Monday for reforms to the military justice system, including eliminating a commander's power to overturn a court martial.
"I am keenly aware of the significant Congressional interest and media coverage of my 26 Feb. 13 decision," Franklin wrote in the memo, dated March 12. "I am troubled by the recent wave of continuing negative and biased dispersions being cast upon the Uniform Code of Military Justice (UCMJ), the constitutional court-martial process, and the weighty and impartial responsibility of a convening authority to administer justice."
"Accusations by some that my decision was the result of either an apparent lack of understanding of sexual assault on my part, or that because I do not take the crime of sexual assault seriously are complete and utter nonsense," he continued.
The memo, given to The Huffington Post by a congressional aide, is the first item to be released from a review of the military justice system ordered by Hagel in March.
Franklin had overturned the conviction of Lt. Col. James Wilkerson, who in November was found guilty by courts martial of aggravated sexual assault of a civilian contractor staying at his home, near Aviano Air Force Base in Italy. Wilkerson has since been reassigned and reinstated. The victim, Kimberly Hanks, continues to work at Aviano.
Under Article 60 of the Uniform Code of Military Justice, the legal basis for the military justice system, a convening authority or a commanding officer reviewing a case has "absolute power to disapprove the findings [of a military judicial proceeding] and sentence, or any part thereof, for any or no reason, legal or otherwise."
Franklin wrote that he based his decision on documentation and letters that "painted a consistent picture of a person who adored his wife and 9-year-old son, as well as a picture of a long-serving professional Air Force officer." He said Wilkerson and his wife presented consistent testimony, while he called into doubt the victim's testimony, saying she did not have to reject rides home from Wilkerson's house.
Critics accused Franklin of making the decision as part of the "good ole' boys club" mentality that is said to be part of the Air Force. In the memo, Franklin called such allegations "equally preposterous" as those that he does not take sexual assault seriously.
"Obviously it would have been exceedingly less volatile for the Air Force and for me professionally, to have simply approved the finding of guilty," he said. "This would have been an act of cowardice on my part and a breach of my integrity."
Hagel explained in a March letter to Sens. Jeanne Shaheen (D-N.H.) and Barbara Boxer (D-Calif.) that under the UCMJ, no one could change Franklin's decision and and Franklin did not have to provide an explanation. Franklin wrote in his memo that he submitted his explanation voluntarily.
Hagel called on Monday for legislation to be drafted that -- if passed by Congress -- would enact two reforms of the UCMJ: eliminate the authority to overturn courts martial except with certain minor offenses, and require a written explanation for any sentence adjustments.
Members of Congress leading legislative efforts to help fight the epidemic of sexual assault in the military largely criticized Franklin's explanation of his decision Monday.
Reps. Niki Tsongas (D-Mass.) and Mike Turner (R-Ohio) sent a letter to Hagel, noting that Franklin's response only demonstrates "cultural challenges that we have worked to combat" by perpetrating a "blame the victim" culture.
"His letter highlights just how dangerous and detrimental the convening authority's central role in the military justice system can be," Tsongas and Turner wrote. "It is alarming that LTG Franklin substituted his own opinion of the credibility of the victim and other witnesses for that of the impartial jury panel who personally observed and heard the witnesses testify at the trial."
Before You Go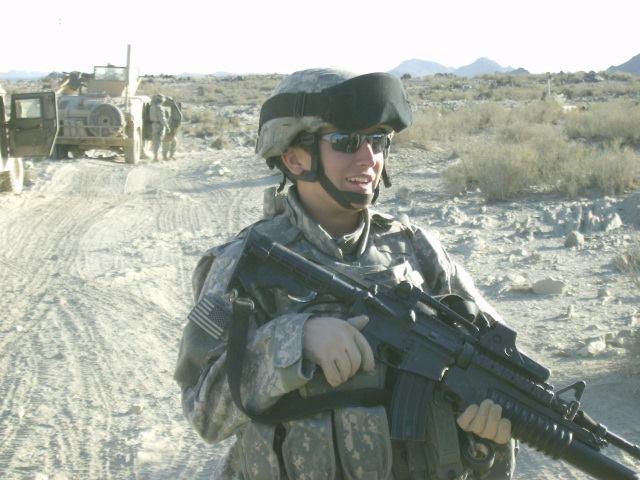 The Faces Of Military Sexual Assault
Popular in the Community