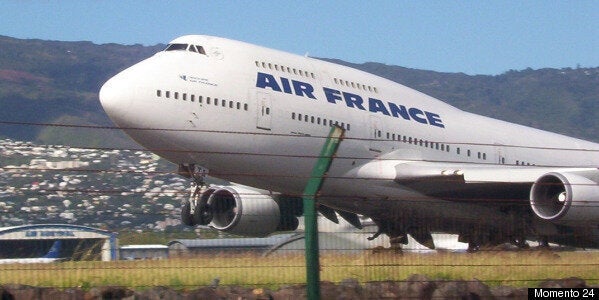 A rather eerie coincidence: five days before Air France Flight 447 tragically crashed into the Atlantic Ocean after leaving Rio de Janeiro, Brazil, an Air France flight from Argentina to Paris was delayed due to a bomb threat.
On May 27, Argentina's Momento 24 reported that the airline had received a bomb threat over the phone. Police and firemen inspected the plane but found nothing.
"The routine procedure lasted approximately one hour and a half and, as sources [sic] of the airport reported all the passengers are ok and they were not evacuated," it was reported.
Instead of heavy cables, the plane's flying systems are connected by wires, miles of redundant wires linked to computers that are constantly cross-checking one another. But the advanced A330, carrying 228 people, appears to have been little match for fierce thunderstorms over the tropics.

Aviation safety analysts yesterday continued to play down lightning as the force that doomed the French airplane, explaining that aircraft routinely encounter such strikes. French aviation officials have yet to fully detail what went wrong in the A330. But a struggle with a "complex of thunderstorms" is at the heart of current theories about the case.
Popular in the Community