Two Air France executives were forced to flee a meeting on Monday when a group of protesting workers stormed the company's headquarters at Charles de Gaulle airport in Roissy-en-France.
Several people were injured, and The Guardian reports that Human Resources Manager Xavier Broseta and Director of Air France at Orly Airport Pierre Plissonnier had their shirts torn from their backs as they tried to escape. Broseta was photographed attempting to climb over a barrier to avoid protestors. Security staff intervened to pull Broseta and Plissonnier out of the fray.
The protest comes after Air France announced its new restructuring plan called "Perform 2020," which will cut jobs for 1,700 ground staff, 900 cabin crew and 300 pilots by 2017. The plan also calls for longer work hours for pilots, route cuts and a reduction in Air France's fleet size. Overall, the airline stands to save 1.8 billion euros (about $2 billion).
Both Broseta and Plissonnier had been in talks about the job cuts when their meeting was stormed by angry Air France employees, according to the BBC.
French Prime Minister Manuel Valls has voiced his anger over the violence. "This image hurts our country," he said. "It would be a drama for our country if a business so symbolic were to find itself in trouble because a minority refuses to adapt to a changing world."
Air France's parent company, Air France-KLM, has said it will take legal action against the protestors, reports i100. "This violence was carried out by particularly violent, isolated individuals, whereas the protest by striking personnel was taking place calmly up until then," Air France-KLM said.
See pictures and video below.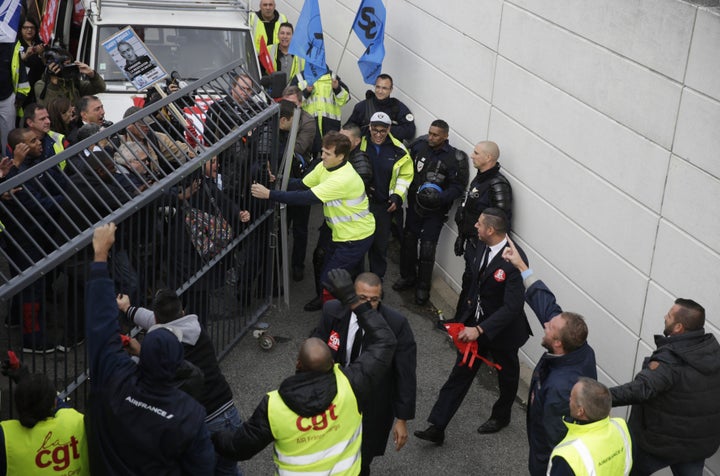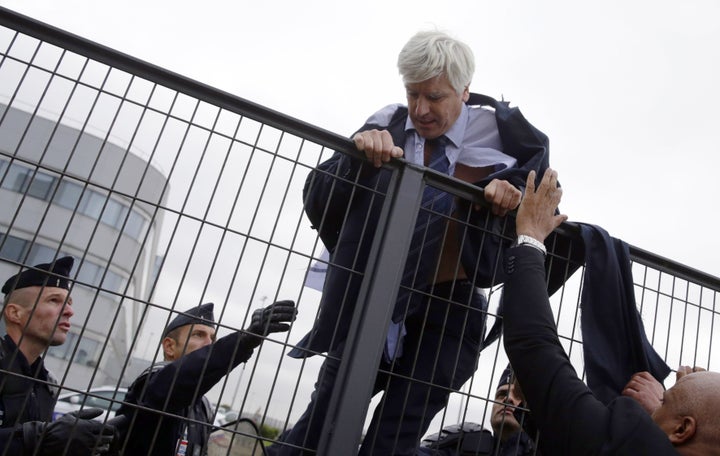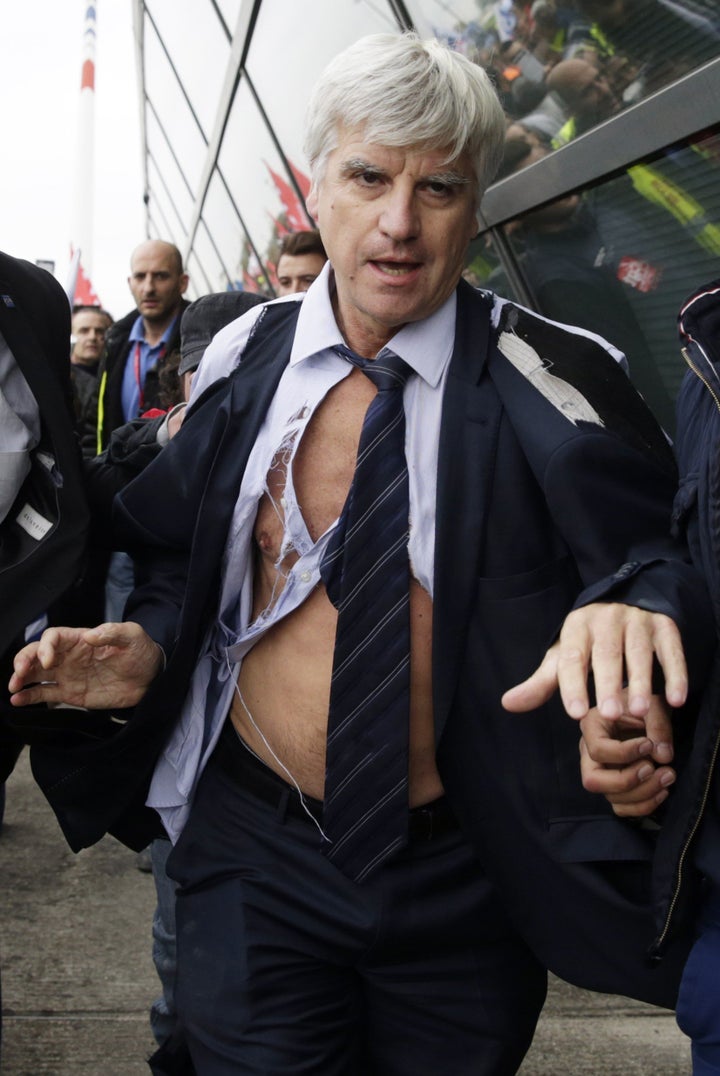 Related
Popular in the Community