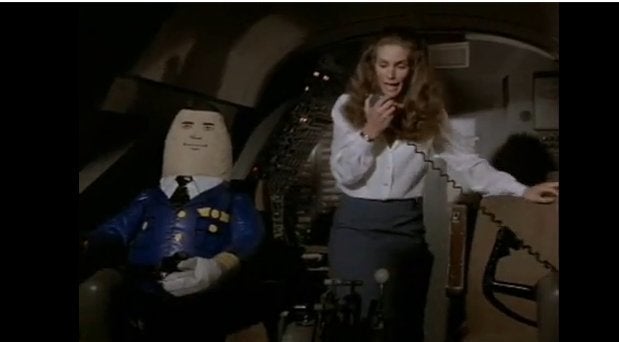 An Air India Express co-pilot on a May 25th flight from Dubai to Pune, India nearly killed the plane's 113 passengers when he tried to move his seat and sent the plane into a 7,000 foot nose-dive, according to ABC News.
The unidentified pilot was trying to adjust his seat forward and pressed a control column forward which sent the plane into a 26-degree nose dive, according to India's Directorate General of Civil Aviation.
Naturally, the airplane's pilot was in the bathroom and couldn't get into the cockpit because the co-pilot "got in a panic situation." The pilot used a secret code to gain access and pulled the plane out of its nose dive. Aviation authorities said that the plane would have broken apart if it had continued on that path.
Indian authorities said that the co-pilot, who was 25, had not been trained to handle this type of situation.