 OSLO, April 9 (Reuters) - Air pollution is an underestimated scourge that kills far more people than AIDS and malaria and a shift to cleaner energy could easily halve the toll by 2030, U.N. officials said on Tuesday.
Investments in solar, wind or hydropower would benefit both human health and a drive by almost 200 nations to slow climate change, blamed mainly on a build-up of greenhouse gases in the atmosphere from use of fossil fuels, they said.
"Air pollution is causing more deaths than HIV or malaria combined," Kandeh Yumkella, director general of the U.N. Industrial Development Organization, told a conference in Oslo trying to work out new U.N. development goals for 2030.
Most victims from indoor pollution, caused by wood fires and primitive stoves in developing nations, were women and children.
He suggested that new U.N. energy goals for 2030 should include halving the number of premature deaths caused by indoor and outdoor pollution.
A 2012 World Health Organization (WHO) study found that 3.5 million people die early annually from indoor air pollution and 3.3 million from outdoor air pollution. Toxic particles shorten lives by causing diseases such as pneumonia or cancer.
"The problem has been underestimated in the past," Maria Neira, the WHO's director of public health and environment, told Reuters. Smog is an acute problem from Beijing to Mexico City.
The data, published as part of a global review of causes of death in December 2012, were an upwards revision of previous figures of 1.9 million premature deaths caused by household pollution a year and 1.3 million outdoors, she said.
The revision reflects better measurements and changes in methods, such as including heart problems linked to pollutants, she said. The numbers cannot be added together because they include perhaps 500,000 from overlapping causes.

"Still, it means more than 6 million deaths every year caused by air pollution," she said. "The horrible thing is that this will be growing" because of rising use of fossil fuels.
By comparison, U.N. reports show there were about 1.7 million AIDS-related deaths in 2011 and malaria killed about 660,000 people in 2010.
Solutions were affordable, the experts said.
"If we increase access to clean energy ... the health benefits will be enormous. Maybe the health argument was not used enough" in debate on encouraging a shift from fossil fuels to renewable energies, she said.
Almost 200 governments have agreed to work out by the end of 2015 a deal to combat climate change. But negotiations have stalled, partly because of economic slowdown and divisions between nations about how to share out the burden of cuts.
Yumkella also urged the world to build 400,000 clinics and medical units in developing nations by 2030 as part of U.N. energy and health goals. Vaccines, for instance, are often useless without refrigeration, which depends on electricity.
The United Nations has previously urged 2030 targets for universal access to energy, doubling the global rate of improvement in energy efficiency and doubling the share of renewable energy in global consumption. (Reporting by Alister Doyle, Environment Correspondent; Editing by Jon Hemming)

Related
Before You Go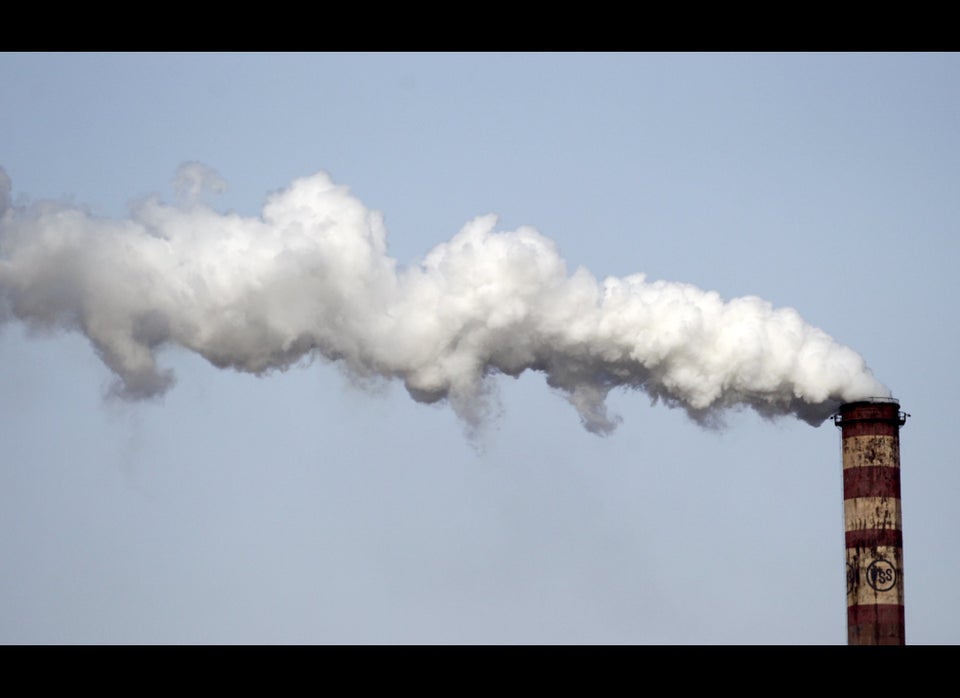 Top 10 Most Polluting Countries (2011)
Popular in the Community