Exposure to indoor and outdoor air pollution is linked to the premature deaths of about 6.5 million people every year, according to new International Energy Agency cautionary report this week. That makes it the fourth-largest threat to human health after high blood pressure, dietary risks and smoking.
And the number of deaths attributed to poor air quality is set to only rise in the coming decades, said the Paris-based energy security group -- unless swift international action is taken to tackle this crisis.
"Clean air is vital for good health. Yet despite growing recognition of this imperative, the problem of air pollution is far from solved in many countries, and the global health impacts risk intensifying in the decades to come," the report said.
The IEA warned that while premature deaths due to household air pollution should fall to 2.9 million a year from 3.5 million by 2040, outdoor air pollution-related deaths could rise from 3 million to 4.5 million annually in that time.
Asia will account for almost 90 percent of this increase, the report said.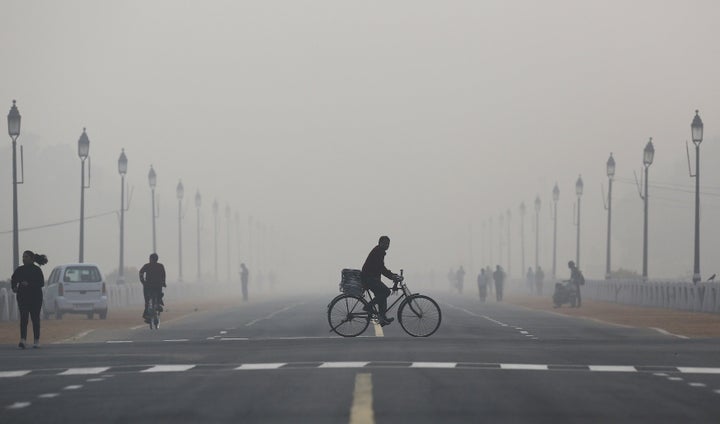 The outlook may be dire, but the IEA stressed that this prediction is not a foregone conclusion.
Millions of lives could be saved if a concerted global effort to invest in cleaner energy and emissions controls is undertaken, the agency said.
Unregulated or inefficient production and use of energy is currently the single most important man-made source of air pollutant emissions, the IEA said. Eighty-five percent of hazardous particulate matter, for instance, comes from energy industry. Particulate matter, which can contain acids, metals, soil and dust particles, have been linked to lung cancer, strokes and heart disease, among other ill effects.
Governments worldwide need to adopt new energy and air quality policies, such as improving access to clean cooking oil and strictly enforcing emissions standards for road transportation, the IEA said. A collective long-term air quality goal and regulations to monitor and enforce it are also necessary.
The agency said these efforts would require an increase in total energy investment by 7 percent, or about $4.7 trillion, through 2040. This may cut air pollution-related deaths by more than 3 million a year.
That additional investment amount is "completely peanuts" for the impact it would have, IEA Executive Director Fatih Birol told reporters in London this week.
"Clean air is a basic human right that most of the world's population lacks," Birol said. "We need to revise our approach to energy development so that communities are not forced to sacrifice clean air in return for economic growth."
Related
Popular in the Community