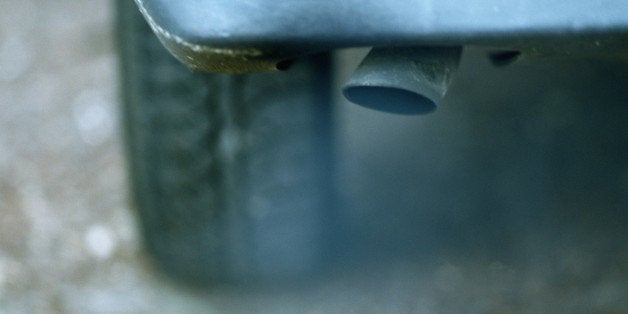 It's long been known that traffic pollution carries health risks, with multiple studies linking it to heart attacks, autism and even early death. Many studies have focused specifically on pollution's effects on heart disease risk, and now a new study sheds some more light on this connection.
Researchers from the University of Washington Medical Center found that traffic pollution seems to affect the structure and functioning of the heart's right ventricle.
"Using exposure to nitrogen dioxide as a surrogate for exposure to traffic-related air pollution, we were able to demonstrate for the first time that higher levels of exposure were associated with greater right ventricular mass and larger right ventricular end-diastolic volume," study researcher Dr. Peter Leary, M.D., M.S., said in a statement. "Greater right ventricular mass is also associated with increased risk for heart failure and cardiovascular death."
Researchers determined the levels of nitrous dioxide outside the homes of the study participants in the year prior to the study, and compared those levels with the right ventricular imaging of the study participants.
They found an association between higher right ventricular mass and larger right ventricular end-diastolic volume and higher nitrous dioxide levels. Plus, the increase in mass of the right ventricle "is quantitatively similar to that seen in LV [left ventricular] mass in MESA participants with diabetes (2.4 percent) and in current smokers (5.3 percent), supporting clinical and biologic relevance," the researchers wrote in the study.
The findings held true even after taking into account other potential influencing factors, including the mass and volume of the left ventricle, inflammation markers, socioeconomic factors and cardiovascular risk factors.
However, researchers noted the study does not prove that traffic pollution causes these changes to the heart.