American cities would probably look radically different if we hadn't taken major steps to limit air pollution. For example, you might not be able to see them at all.

Save on Energy determined the potential air pollution levels, measured by the concentration of fine particles in the air, by using Xinghai's pollution levels and adjusting for each U.S. city's population. The company then considered how that would affect visibility, and applied an equivalent smog filter to images of each city.
The Clean Air Act, originally passed in 1970, created restrictions on different kinds of harmful emissions and tasked the Environmental Protection Agency with making sure businesses complied. Between 1970 and 2014, emission levels of six common pollutants (particles, ozone, lead, carbon monoxide, nitrogen dioxide and sulfur dioxide) dropped about 69 percent in the U.S., according to the EPA.
"Without these regulations, the air in U.S. cities could be as bad, if not worse, than that of Chinese cities," the Save on Energy report states. "Rather than stretching up into a clear blue skyline, U.S. cities would be polluted with smog, limiting visibility and posing a public health risk to everyone exposed to it."
Here's what eight other U.S. cities might look like if their pollution levels matched Xingtai's.
Los Angeles, California

Chicago, Illinois

Houston, Texas

Philadelphia, Pennsylvania

San Jose, California

Phoenix, Arizona

Dallas, Texas

San Diego, California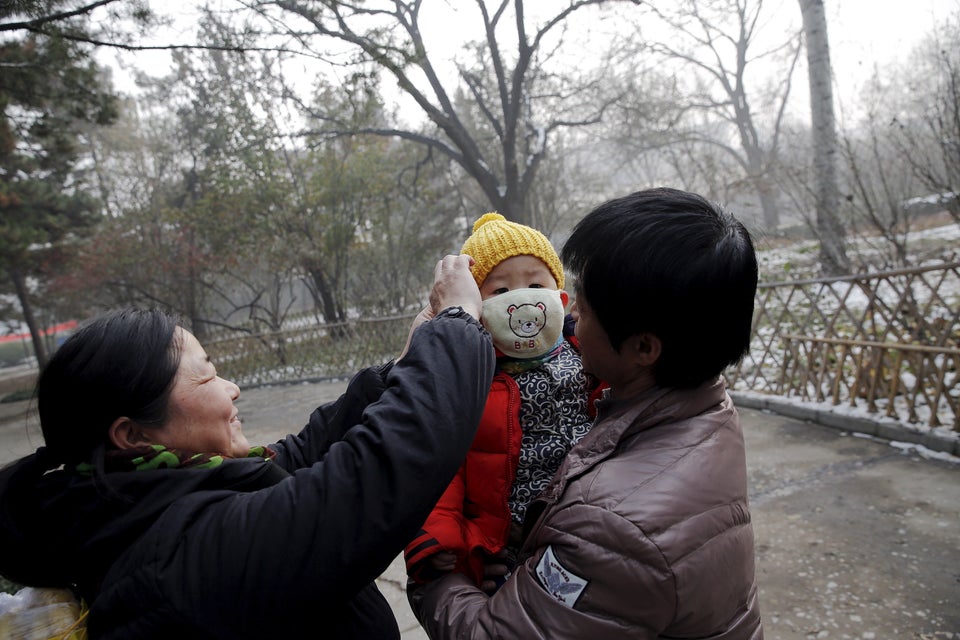 Top 10 Cities With The Worst Air Pollution 2016
Popular in the Community