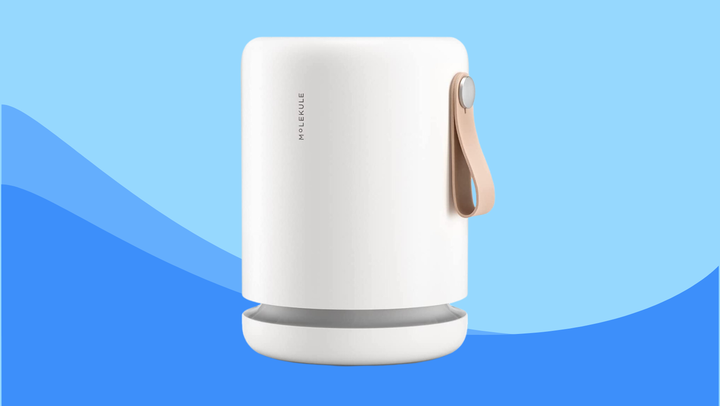 Regardless of whether or not it looks like the world of "Blade Runner" outside your window today due to wildfires, having an air purifier in your home is an easy way to ensure that you and your family are breathing fresh, healthy air. However, this essential home item usually comes at a hefty price. Air purifiers are not cheap, so while buying one is a worthwhile investment, it's not always an easy one to make. But today, we're in luck.
Right now, Molekule is offering 21% off their Air Mini+ filter, so you can save $75 and get some serious peace of mind. The timing couldn't be more perfect!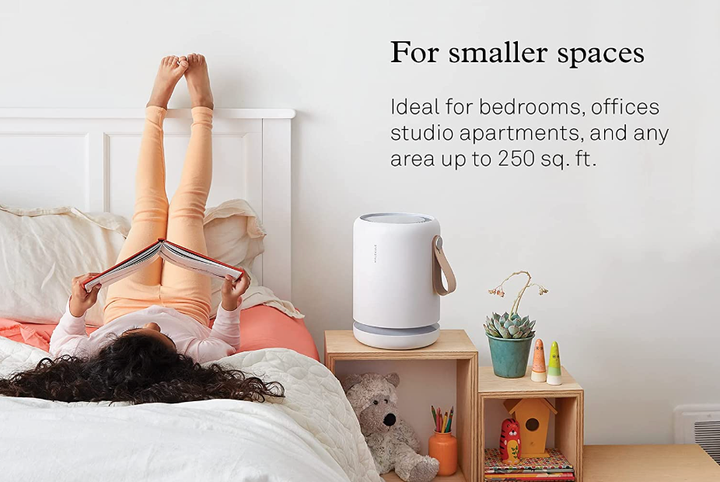 You can choose from two filtration options: a PECO filter or a PECO-HEPA filter. A PECO filter is designed to reduce allergens along with viruses and bacteria, while a HEPA filter provides additional filtration and is considered the most effective against smoke. It's $10 more expensive than the one with the PECO filter, but worth it given the current state of affairs.
The Molekule Air Mini+ is intended for smaller spaces like studio apartments, bedrooms, nurseries and home offices; it can cover up to 250 square feet. It was designed to trap and destroy particles, allergens, mold, viruses and bacteria as well as smoke and other pollutants. And lest you be concerned about the noise, Molekule says that this air purifier is whisper-quiet, with a fan that automatically adjusts itself according to the room's needs.
It has a filter status indicator so you know when you need to change the filter, making it easier than ever to stay on top of your home's air quality. This little beauty is energy efficient and also voice-operated and Alexa-compatible, and can be enabled through the Molekule app (a great feature if you've left a pet at home while you're out of the house, and need to turn it on remotely). The vegan leather handle adds a touch of stylish elegance and makes it even more portable and convenient. We love a home product that looks as good as it is functional.
Snag one today to take advantage of the savings — and thanks to Amazon, you'll have it on your front steps in a flash.
″Purchased this Air Purifier because it is FDA approved for killing viruses, but really found it to be so much more than just that. The automated monitoring of air quality and speed adjustment to compensate means you can just turn on the device and not think about it. If you are looking for white noise maker, just turn this on high and it does a great job at that. Finally, the 6 month filter is easy to replace and the app tells you when it's time to do so. No more carbon vs HEPA replacements to track on different cycles, this is a once every 6 month single filter change." — J.Goke

"So far this air purifier is the best purchase I've made in a long time. I can feel the difference in my breathing and sleep quality. I run it on auto 24-7, I have't turned it off. I usually take melatonin to help me fall asleep but I haven't needed to take anything at night this last week. It does let out a good amount of cool air, but I think that's part of why I'm breathing and sleeping better. I just use an extra blanket on my bed. I'd like to get one for each room in the house, they are on the pricier side but well worth the money. I think I'll be even happier about this purchase as we get into fire season this year on the west coast." —PDXreviewer

"Small but powerful! I love this little thing. I've been running it in my bedroom, which I keep closed up at night and can end up smelling like dogs and humans by the morning. Not only do I find the gentle whir soothing, it really has made a difference in how "stuffy" my bedroom is in the morning. The sensors definitely work - It knows when I'm cooking something that gets smokey or when I'm running a strong essential oil blend and kicks up the fan. Overall it's very quiet and very cute, and I love how portable it is. I'll be traveling with it at Christmas to try and kill some containments!" —AJ

"Incredible little machine! This product is amazing! It's so quiet when it's on level one or two. Of course louder when it's on a higher level but what do you expect? It is so small for an air purifier but oh so mighty! The design is so great and not a sore thumb in the room, blends beautifully with the home decor. It's just such a great product and I would recommend it over and over again for someone that is looking to clean the air in their home. Best part, you can set it to adjust to the air quality so it changes when it needs to. Amazing!" —Mila
Before You Go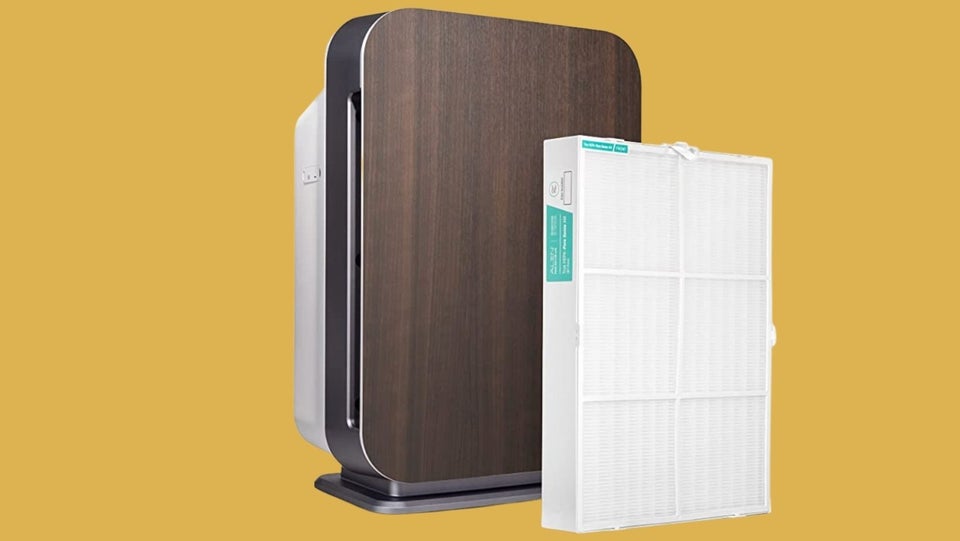 The Best Air Purifiers To Clean The Air Inside Your Home